Detroit Red Wings: 5 Ways to Help Struggling Power Play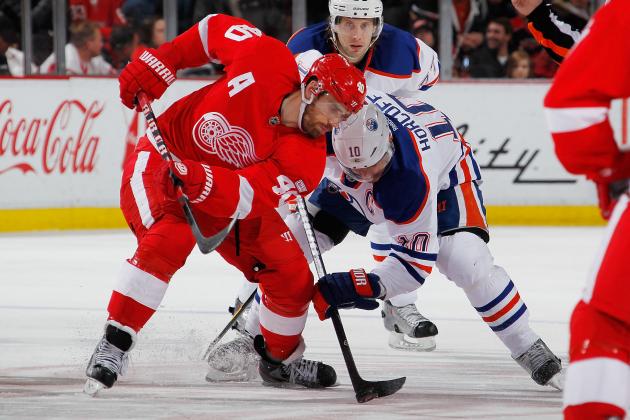 Gregory Shamus/Getty Images

The Detroit Red Wings are closing in on an NHL record for consecutive home wins.
Some of these wins have been quite unforgettable, in regards to how the games have been decided.
Of the Red Wings 19 straight home wins, three have been in the shootout, and one has been in overtime.
Something that has stood out over the last 10 games, especially last night against the Anaheim Ducks, is their struggling power play.
Detroit has two power play goals in their last four games, which at first glance looks much better than the power play has actually been over that span.
But the numbers do not lie, and last night against Anaheim was a prime example.
Detroit finished the game with just six shots on 0-6 on the man advantage, while being out shot 30-24.
Now I'm not saying Anaheim cannot be a great team when they choose to be, but last night was appalling.
Here are five ways Detroit can raise their power play from 17th back into the top five.
Begin Slideshow

»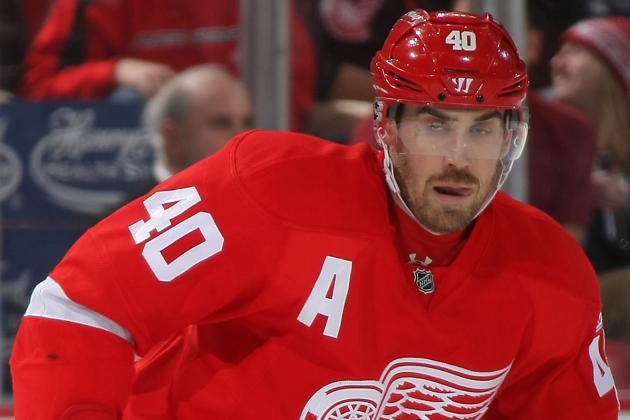 Dave Sandford/Getty Images

Detroit is tied for third in the league with 32.9 shots per game.
But the power play seems to take a completely different approach the past few games.
The Red Wings are famous for the shooting gallery that is typically their power play.
But over their past four games, the Red Wings have had 18 power play opportunities with only 20 shots on goal on those chances.
That has to change if Detroit has any chance of getting second and third chance opportunities.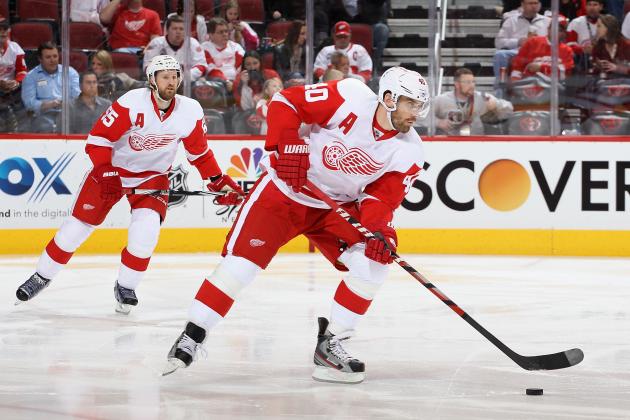 Christian Petersen/Getty Images

Watching Detroit's passing attack can get mesmerizing at times.
With Datsyuk and Zetterberg at the forwards and Lidstrom on the back-end, Detroit has some of the best passers on the ice at any given time.
But on a minor penalty, you get two minutes of power play time.
So why all the passing?
I remember playing in a pick-up league a couple years back, and beating this one team, 8-0 at the second intermission, our coach told us to make five passes before we took a shot.
But Detroit hasn't been up 8-0 all year, and the few blow out games that they've had, they seem to be shooting more than ever.
So the idea of the day, in case you didn't catch it on the last slide—shoot the puck!
All of this passing with no shots is like watching paint dry.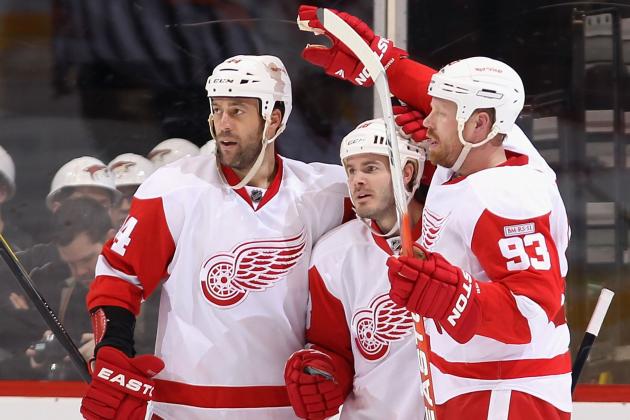 Christian Petersen/Getty Images

Detroit has three big men (four if you count Dan Cleary) that can screen in front of the net.
Franzen, Bertuzzi, and Holmstrom all make life difficult for goalies on Red Wings' power plays.
But as far as actually getting shots on net, screening the goalie does little to nothing if the pucks never get to the net in the first place.
Detroit might consider splitting up it's big men to get more scoring chances or simply only using one at a time.
I realize that Holmstrom and Franzen have seven and 11 power play goals respectively, but Detroit needs more than two power play goals on 18 chances to be successful in the long-term.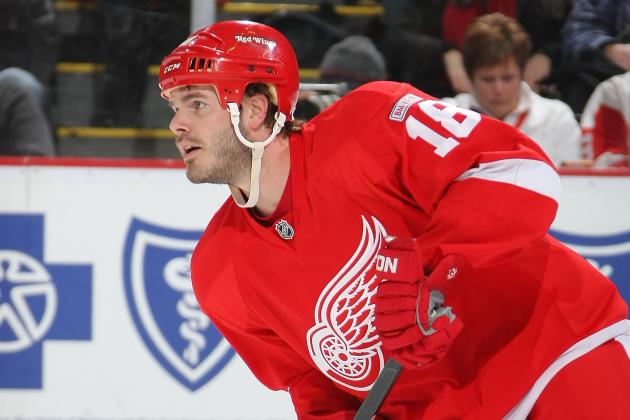 Dave Sandford/Getty Images

If Ian White is going to be the third highest shooter on the Red Wings (and he is, with 152 shots), and if he is going to be playing almost three minutes per game on the power play (which he also is), then he must be in a position to one-time the puck at all times.
Now, normally I would not be suggesting this, as it would put him on his "off" side as far as being a right-handed defenseman is concerned.
But Detroit's power play is so bad, that if White is going to be taking shots, or putting shots towards the net, he needs to be along the half-boards in an umbrella power play so that he can get the maximum amount on his shot possible while still hitting the net (or setting up a deflection).
Too many times last night (and for the past month or so) I see White on his on-side spot (if you're looking from center ice that would be the top right point) rather than on the top left point, where he could be set up for a one-timer.
Since Detroit leads the league in goals by defensemen, it is imperative that if Detroit is going to be shooting this much with their defensemen, that they be getting the best quality shots possible.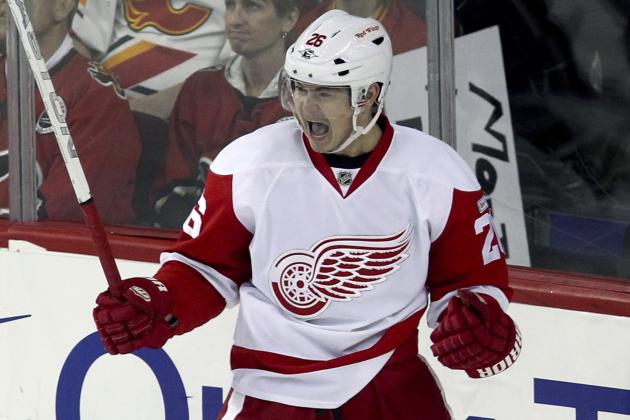 Mike Ridewood/Getty Images

Jiri Hudler has bounced back from the worst season of his career to put up what could be close to his best season in the NHL.
He's got 17 goals and 34 points, and is shooting an unbelievable 22.4 percent.
Did someone say sniper?
But Hudler, despite averaging over two minutes of power play time, has just one power play goal and six power play points for his efforts.
Hudler needs to shoot more, especially on the power play. He is not the biggest guy ever, but he knows what to do when he gets to the net.
He had 10 points in 13 January games for Detroit, but he has just one point, a goal, in five games in February.
With 76 shots on goal, what will it take for Hudler to start shooting more?
For more article updates, Follow @isaacesmith91