WWE: Top 5 Commentary Teams of All Time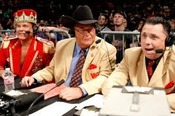 The WWE has given us some memorable commentators over the years.
However, there are only a few commentary teams that have gelled and are able to call great match and entertain all in one. This article will focus on the commentary teams that have clicked virtually from the start and will never be duplicated.
You may see some individuals listed a few times as part of different teams. Which just proves the versatility of that commentator as he adapted to his newest partners style and not only made it work but made it historical.
Don't forget, if you like the article become a fan
Begin Slideshow

»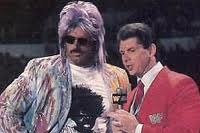 McMahon and Ventura were polar opposites of each other.
Yet their chemistry was magic.
No matter how out-there Ventura's look or ideology was, McMahon would find someway to counter with a smart remark to shut Jesse up.
These two played off of each other quite well and at the time were a great fit.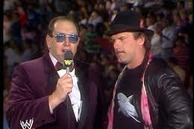 Ventura and Monsoon were not as great as Monsoon and Heenan, yet the two had their own type of memorable moments.
Whether it was Ventura's over-the-top inflection when he would say "Monsoon!" or the way Gorilla would have one quip remark that would completely shut Jesse down, Ventura and Monsoon as a team stood out.
This team was quite memorable and may never be duplicated.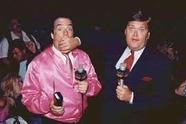 Some may not realize that prior to 2001, Heyman and Ross had a brief stint together hosting a weekly show called NWA Main Event. The two eventually split and Heyman took on the role of full-time manager.
Then some 10 years later, the two would reunite in the WWE as Jerry "The King" Lawler stepped down from his role and quit the WWE.
This was a great opportunity for Heyman, as his company ECW was just about to go out of business. Heyman and Ross would be together for almost a year until Lawler came back to reclaim his rightful spot.
Ultimately, the two played off each other pretty well. However, Heyman's strong suit has always been the antagonistic manager and with Jerry Lawler's return, there was no room at the announce table for Heyman.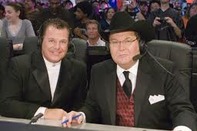 When it came to commentary in the Attitude Era, you couldn't find any pair better than these two.
Both men played off each other well and were extremely knowledgeable about the business even though this partnership began in some rocky WWE waters.
However, once the WWE ship was righted, these two were able to shine and prove why they were among the best of the best.
Heenan and Monsoon were classic together.
They were the perfect face-vs-heel commentating machine.
Never before had a duo worked this well together—it was like lightning in a bottle.
Although, Heenan touted himself as The Brain, it would almost always be Monsoon getting the upper hand.
These two were impeccable and we will probably never see a pair like this again.