WWE Superstars Who Need New Entrance Music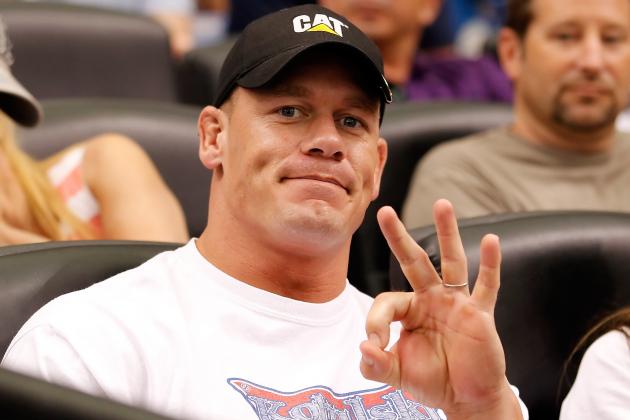 J. Meric/Getty Images

What's great about so many wrestlers over the years is the music that accompanies them.
Stars like Hulk Hogan, Bret Hart, Stone Cold Steve Austin and The Rock are all guys whose music is instantly recognizable and brings a reaction to fans everywhere.
However, even they have had changes in their theme songs over the years.
Hogan had "Real American" before he went to WCW, where he was "American Made," followed "Voodoo Child" during his NWO time.
Bret Hart, upon his return, had his theme remixed.
Stone Cold's shattered glass in the beginning brings an instant reaction, but in 2001 as part of the Alliance, he had that crappy heel song.
The Rock, who started out as Rocky Maivia, started off with something pretty cheesy before turning into who he is today. Even then, the theme that we all know and love today got minor changes every couple of years.
For many, though, there are some superstars who just have horrible entrance themes, whether they are bland, unfitting or are accompanied by an already-stupid gimmick to begin with.
Here are seven superstars that I believe need a change.
Begin Slideshow

»
Are you serious? Another change in entrance music for Wade Barrett? That's like, what, his sixth or seventh song since he's been on the roster?
I was just getting used to his "End of Days" theme too...
Ugh, and this one doesn't even fit his character. This is cruddy. I'd prefer if they went back to his Nexus theme; I think that one fit him perfectly.
Remember Johnny Curtis? That guy who had a series of lame-punned vignettes and was then squashed by Mark Henry in mere seconds?
The guy was pretty generic, but apparently he is still on the main roster.
To make him even more bland, they gave him a song that seems even more generic than what Steven Richards used to have.
If Ted DiBiase was still a heel, this would work.
But he's not right now, so having this song makes this rather contradictory, don't you think?
It's already bad that Joe Hennig, the son of the legendary "Mr. Perfect" Curt Hennig, not only was given this stupid McGillicutty name and relegated to an undercard role, but he was also given this lame song.
What's sad is that he's a decent talent who could probably put on good matches if facing the right superstar and given enough time.
I'm not saying we need to make him a brand-new Mr. Perfect, but could we give him a character and music that wasn't bland and uninteresting?
Yet another generic theme song—this time it's Tyson Kidd. It's a shame, because like McGillicutty, Tyson Kidd is a great talent, even if he is rather small.
I'd seriously watch a McGillicutty vs. Kidd match any day, provided they give them enough time to wrestle.
The weird thing is, I actually like this entrance theme. I just don't like the fact that it's attached to Justin Gabriel.
I suppose they could have given him something a whole lot worse, but I wish he could have kept the "All About the Power" theme instead of giving it to David Otunga.
Yeah, I know, they'll likely never change this song. But for goodness sakes, he's had this song for what, seven or eight years now? It's run its course.
If they're going to turn him heel, he needs a new song that captures his heel persona, and this is definitely not it.
Or, go back to "Basic Thuganomics"—at least that one was entertaining to listen to.