South Carolina Football: 10 Greatest Gamecock Players in NFL History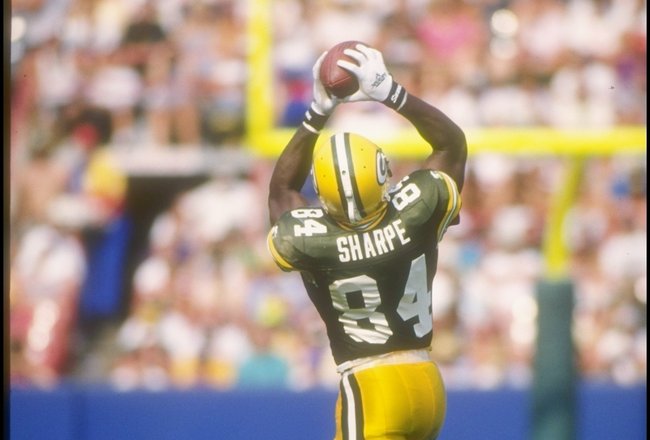 Jonathan Daniel/Getty Images
South Carolina may not have the deepest NFL history. They may not have a powerhouse historical college program. However, they have developed some very good NFL talent and are increasing the number of NFL players that they produce year by year.
Since 1939, South Carolina has had 176 players drafted into the NFL. Some have been flashes in the pan. Others have been extremely productive. Some never played in an NFL game.
Who are the ten best Gamecocks in NFL history? Let's take a look.
10. Sheldon Brown, Cornerback
Norm Hall/Getty Images
Height: 5'10"
Weight: 197 lbs
Drafted: Round 2 (59th overall) by the Philadelphia Eagles in 2002
Sheldon Brown has never been a flashy player. He has only made one Pro Bowl (as an alternate in 2009) and his play has dropped as of late for the Cleveland Browns. However, he has still accounted for 23 interceptions with three touchdown returns, seven sacks, eight forced fumbles and two fumble recovery touchdowns. He has also gathered 437 total tackles.
That is a great deal of production from an undersized corner.
9. Johnathan Joseph, Cornerback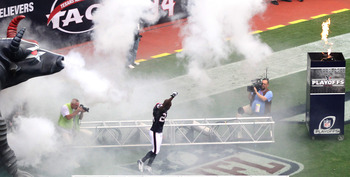 Thomas B. Shea/Getty Images
Height: 5'11"
Weight: 185 lbs
Drafted: Round 1 (24th overall) by the Cincinnati Bengals in 2006
A true shut-down corner, this one-time Pro Bowler has the opportunity to rocket up this list. He's been in the league for six years and has already grabbed 18 interceptions and ran three of them back for scores. He has also caused three forced fumbles and ran one back.
He's a ferocious hitter and has 262 total tackles.
He could easily be a top-six player on this list if he continues this production for another six years.
8. Robert Brooks, Wide Receiver
Brian Bahr/Getty Images
Height: 6'0"
Weight: 177 lbs
Drafted: Round 3 (62nd overall) by the Green Bay Packers in 1992
Robert Brooks was a favorite target of Brett Favre for a few years. He finished his NFL career with 309 catches for 4,276 yards and 32 touchdowns.
A skilled player who had some injury issues, Brooks retired early after playing one season with Denver (after skipping the 1999 season).
7. Harold Green, Running Back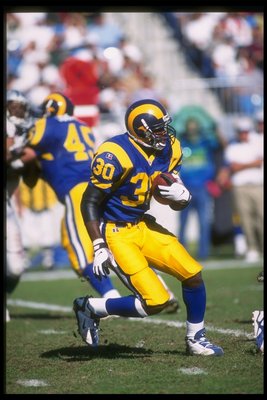 Craig Jones/Getty Images
Height: 6'2"
Weight: 222 lbs
Drafted: Round 2 (38th overall) by the Cincinnati Bengals in 1990
A running back who was an excellent rotational player, Harold Green still managed one Pro Bowl year. He was a true dual-threat running back who had great statistics as a runner and a pass-catcher. In six years as a starter, he rushed for 4,365 yards with 13 touchdowns and caught 213 passes for 1,644 yards and four touchdowns.
6. Duce Staley, Running Back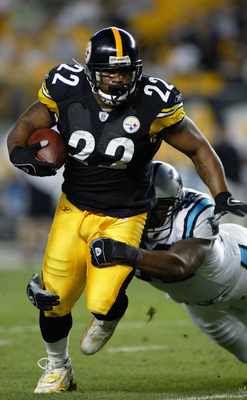 Rick Stewart/Getty Images
Height: 5'11"
Weight: 242 lbs
Drafted: Round 3 (71st overall) by the Philadelphia Eagles in 1997
A fan favorite at South Carolina, Philadelphia and during his short stint as a Steeler, Duce Staley was a load of a runner. The round mound of pound didn't make any Pro Bowls, but he made up for it by having a productive and lengthy career. His ten-year career produced 5,785 yards, 24 touchdowns, 2,587 yards receiving with 10 touchdowns and 1,158 kick return yards.
He almost produced 10,000 total yards from scrimmage during his career. He was only 500 yards away. That's an accomplishment. He's a fantastic athlete and had a very good NFL career.
5. George Rogers, Running Back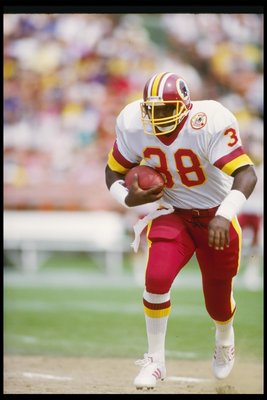 Rick Stewart/Getty Images
Height: 6'2"
Weight: 228 lbs
Drafted: Round 1 (1st overall) by the New Orleans Saints in 1981
George Rogers was on pace to become one of the best backs in NFL history. However, injuries in three of his seven seasons derailed him and eventually led to his early retirement.
He still had 7,176 yards with 55 touchdowns in his career. He was the AP Rookie of the Year, a two-time Pro Bowler and one-time All-Pro. He set a record with 18 rushing touchdowns in 1986.
The best player in Gamecocks college history didn't disappoint with his brief NFL career with the Saints and Redskins.
4. Tom Addison, Linebacker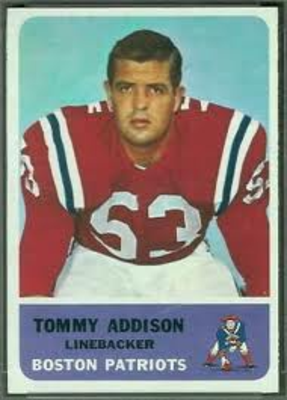 Height: 6'2"
Weight: 230 lbs
Drafted: Round 12 (141st overall) by the Baltimore Colts in 1958
A forgotten Gamecock, Tom Addison had a fantastic NFL career for the Boston Patriots after the Colts traded him away. His eight-year career produced four Pro Bowl appearances and one first-team All-Pro selection in 1961.
The amazing thing about Addison was his ability to get interceptions from his linebacker position. He had 16. He was a fantastic NFL player.
3. Bobby Bryant, Cornerback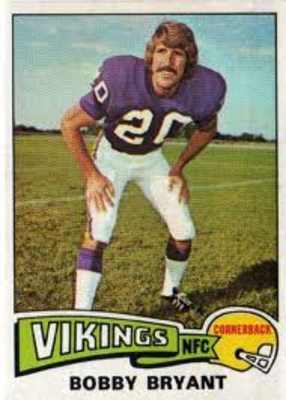 Height: 6'1"
Weight: 170 lbs
Drafted: Round 7 (167th overall) by the Minnesota Vikings in 1967
Over the course of a 13-year NFL career that saw Bryant appear in more NFL games than any other Gamecock, Bryant snagged 51 interceptions and caused 13 fumbles. He was voted to two Pro Bowls.
This old-school Gamecock is considered an all-time great by Minnesota fans and spent his entire career as a Viking.
2. Sterling Sharpe, Wide Receiver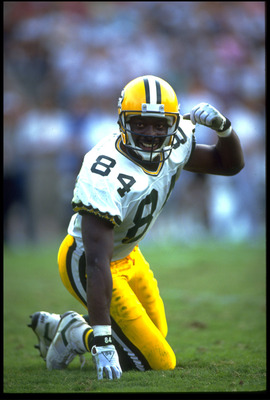 Otto Greule Jr/Getty Images
Height: 6'0"
Weight: 207 lbs
Drafted: Round 1 (7th overall) by the Green Bay Packers in 1988
Sterling Sharpe was a household name from 1988 to 1994. His ultra productive and super short career was exhilarating.
In six years he caught 595 passes for 8,134 yards and 65 touchdowns. He was a five-time Pro Bowler (in six years!) and a three-time first-team All-Pro. Sterling is a fantastic example of a great NFL player regardless of his Alma Mater.
1. John Abraham, Defensive End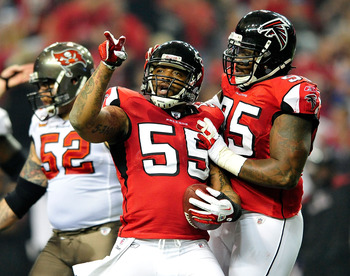 Grant Halverson/Getty Images
Height: 6'4"
Weight: 256 lbs
Drafted: Round 1 (13th overall) by the New York Jets in 2000
In my humble opinion, John Abraham is the greatest NFL player to come out of South Carolina. This beast of a pass-rusher has always been a difference maker and continues to make big plays for the Atlanta Falcons.
He has been in the league for 12 years and has 112 sacks, good for 16th all time. He has 37 forced fumbles and 396 total tackles. He's basically been a monster.
His four Pro Bowls and two first-team All-Pro selections may be less than Sterling Sharpe's, but his value, consistency and longevity in the league are second to none.
Keep Reading

South Carolina Football: Like this team?