WWE WrestleMania 2012: 12 Reasons No One Cares About the Rock vs. John Cena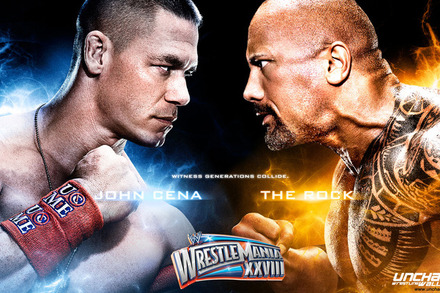 I hate to burst WWE's bubble, but not everybody is as excited for the upcoming WrestleMania showdown between the Rock and John Cena as the company would like to believe. Forget about the flashy promos, colorful posters and catchy "Invincible" theme song.
With all of this superficial hype WWE is pumping into the Cena-Rock match, it's like they're trying to apply a generous coating of lipstick to a pig.
That's because, in reality, nobody outside of the most rabid members of Cenation and Team Bring It cares about the WrestleMania confrontation.
Begin Slideshow

»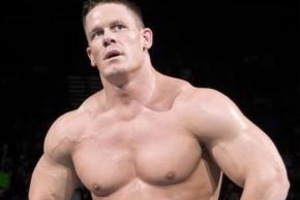 It's hard to fathom that WWE has a performer in its supposed main event of WrestleMania, despite relegating him to the mid-card ranks in the weeks and months prior. Yet, that is exactly what is happening to John Cena.
The former WWE Champion hasn't really sniffed the main event in the past few months. For starters, Cena was left off of the TLC pay-per-view entirely to end 2011.
Since then, Cena has been stuck in a hate-inspired feud with the Big Red Monster, Kane. It's been a good rivalry, but isn't one destined for WWE's top billing.
So, suddenly Cena is supposed to jump from irrelevance into the main event of wrestling's biggest night of the year in a flash? I'm not buying it.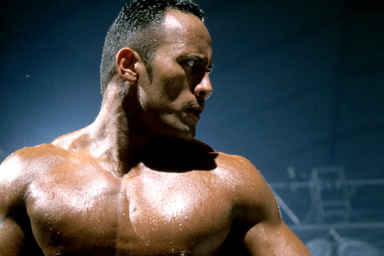 So, the Rock is going to enter the ring at WrestleMania, kick butt, take names and leave shortly thereafter to film his next movie.
If there was a bit more intense build-up (other than childish tweets) between Rock and John Cena leading up to 'Mania, perhaps we'd be more emotionally invested in its outcome.
The same could be said if we were certain that there would be some kind of extended aftermath in the weeks following the match. However, with Rock not likely to stick around past the Miami showdown, it's tough to get excited.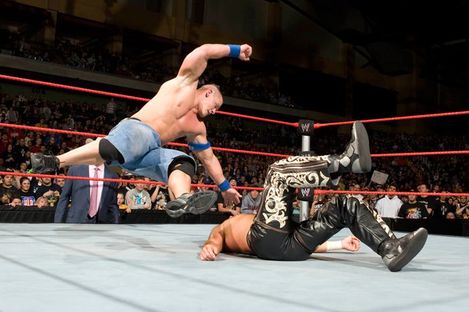 For years, many John Cena detractors have been hammering the WWE star over his wrestling skills. While some of that criticism is unjustified, it isn't totally baseless.
Cena isn't the worst in-ring competitor out there and has a track record of putting on some pretty good matches in big spots.
However, it takes two to tango, and a lot of times Cena's opponent plays just as big a part in making Cena look as good in the ring as he does.
Cena's WrestleMania opponent, the Rock, will have basically wrestled two matches in the past several years (this and his match at last year's Survivor Series). It's safe to say he's going to be extremely rusty.
Couple Cena's lack of elite wrestling skills with Rock's lack of wrestling experience lately, and it's safe to say this match will underwhelm from an artistic standpoint. It's just another reason why many fans don't care.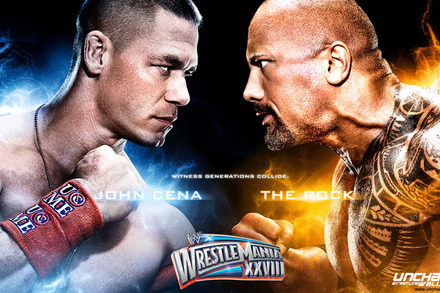 The folks at WWE made a big mistake when they announced the Rock-John Cena match literally a year before WrestleMania. By trying to build up the hype for too long, they've essentially sucked much of the interest out of the match.
This Bataan Death March towards WrestleMania looks like it will result in quite the anticlimactic finish when Rock and Cena finally step into the ring in Miami on April Fool's Day.
It appears the WWE bookers were the real fools when they tried to take a page out of boxing's playbook and schedule a wrestling match a full year in advance.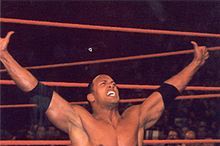 Let's take you back to WWE's Money in the Bank pay-per-view last summer. The Chicago crowd absolutely mauled John Cena with a chorus of raining boos.
I've never heard so much intense disdain from a crowd directed towards one wrestler in my life. Well, I'm about to hear it ten-fold at WrestleMania.
With the Rock wrestling on his home turf in Miami, get ready for 70,000 rabid fans cheering Rocky while simultaneously jeering the creator of the Five Knuckle Shuffle.
This unbalanced atmosphere opens the doors for WWE's worst fear being realized in this match…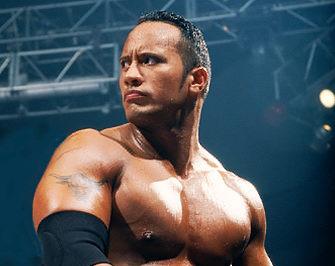 It's a travesty that WWE is claiming that the WrestleMania match between John Cena and the Rock is going to be a classic. It's understood by any wrestling fan with even half a brain that it will be nothing more than an overhyped squash match.
With so many fans in one stadium pulling for the Rock to prevail, there will likely be a riot in the South Florida streets if John Cena leaves the ring on April 1 victorious. Therefore, it's hard to envision any scenario where that happens.
A major question will then focus around just how competitive the match will be. If it's anything like the Rock's last bout (that joke of a tag team match at Survivor Series), then Cena will be run out of the building.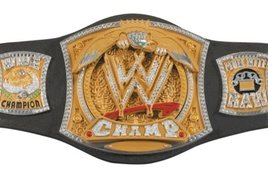 It doesn't look like John Cena is going to keep his promise to The Rock. In case you forgot, Cena made a promise last year that he would win the WWE title in anticipation of their WrestleMania showdown—making the Rock-Cena matchup a title bout.
Well, never mind that idea. Cena isn't even going to get a WWE title match before WrestleMania, making his matchup with the Rock a pedestrian one.
Were the match for the title, it would have added tons more intrigue, particularly concerning whether or not the WWE brass would actually wrap the belt around Rocky's waist once again.
I guess we won't have to worry about that scenario now.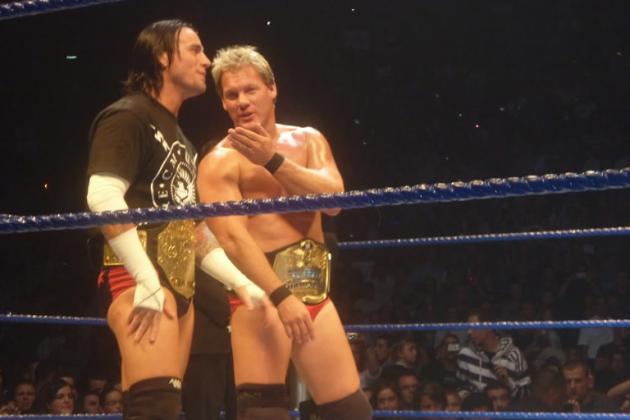 Looking ahead to WWE WrestleMania, I'm more excited about a couple of other matches than I am about the John Cena-Rock tussle.
The possibility of a CM Punk and Chris Jericho WWE title bout will be highly anticipated, given how great both competitors are in the ring and on the mic.
And the speculated return of Money in the Bank at the event is promising; that match is always thrilling, regardless of the participants.
This, in essence, places Rock-Cena down more towards the middle of the pack in terms of intrigue. If that's the case for most fans, then not as many care about this tussle as WWE would have liked to believe.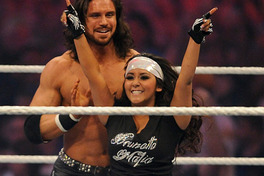 We may have two celebrity matches at this year's WrestleMania. While a Big Show and Shaquille O'Neal bout is currently rumored, the Rock and John Cena is confirmed.
Let's not kid ourselves here; the Rock is no longer a WWE Superstar, he's a full-time movie star. Not that there's anything wrong with that.
However, if you're going to call someone who will have wrestled basically two matches the past several years an active competitor, then you must be President of Team Bring It (or film it, or whatever the heck they're calling it these days).
In essence, this factor turns the Rock-Cena showdown into a celebrity match.
With that said, does this mean fans will place this match on the same level as prior WrestleMania celebrity bouts or prior WrestleMania main events?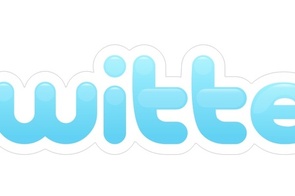 I never used to have a problem with the social media platform known as Twitter. Then, WWE started shoving it down the audience's throats on every single broadcast.
Now, I can't stand it. And I can't stand this juvenile back-and-forth trash talking on Twitter between the Rock and John Cena.
This is pro wrestling, where men are supposed to step into the squared circle and settle their differences like men. Through immature tweets, both Rock and Cena are acting more like pre-pubescent middle-school brats, not men.
Maybe the Little Jimmies out there are excited about the social media smackdown, but I seriously doubt that most sensible wrestling fans give a tweet.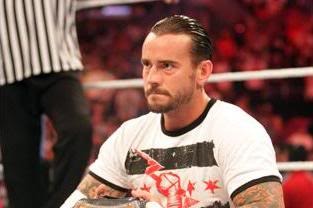 There's not going to be as much attention surrounding John Cena and the Rock at WrestleMania as WWE would like to think. The Undertaker and CM Punk will steal some of the thunder in that regard.
With each passing WrestleMania, we continue to wonder whether it will be Undertaker's last in the ring. This year will be no different, as the soon-to-be 47-year-old will once again lay his aging body on the line in a match that will likely be raved about for years to come.
A lot younger, Punk has owned the wrestling industry for the past eight months or so. Expect Punk's reign to culminate in a thrilling WWE title clash at 'Mania with likely opponent Chris Jericho.
Between the Dead Man and the Best In the World, there may not be much of a WrestleMania spotlight remaining for the likes of Cena and Rock.
For nostalgic purposes, I can see why some WWE fans are clamoring for a Rock and John Cena tussle at WrestleMania.
It's always interesting to see megastars from two separate generations stepping into the same ring together, much like it was to see the Rock and Hulk Hogan get it on at WrestleMania several years back.
However, if you're interested in truly finding out if either the Rock or John Cena is the better WWE Superstar, you won't find out from one match. That's because, in a sport where the outcome is pre-determined, it's tough to say who's superior.
So WWE better keep hammering home the nostalgia card on this one, because this match won't prove anything as to whether the Rock or John Cena is the alpha male in the industry.