New England Patriots: Chad Ochocinco and 5 Under-Performers of 2011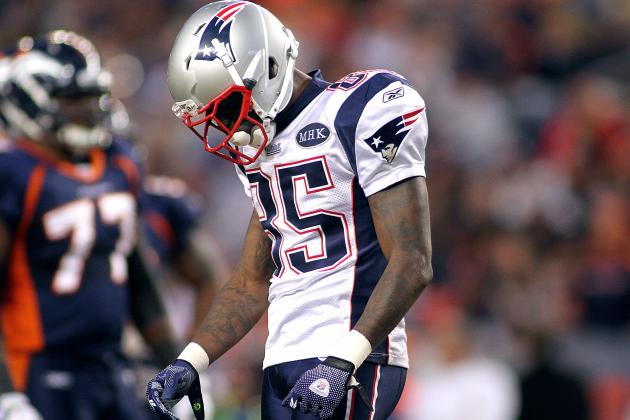 Marc Piscotty/Getty Images
Chad Ochocinco wasn't the only disapointment this season.
There were some surprising performers in the NFL this season, and then there were under-performers.
For the New England Patriots, veteran acquisitions like Andre Carter, Mark Anderson and Brian Waters paid dividends for the team on their journey to Super Bowl XLVI.
However, some other promising players didn't work out as planned.
No matter if it's a former high draft pick or a free-agent signing, some Patriots got lost in the shuffle.
With that being said, here are the failures of 2011.
Begin Slideshow

»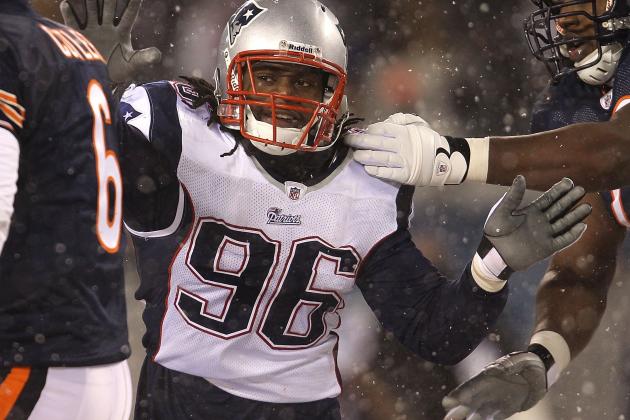 Jonathan Daniel/Getty Images
Jermaine Cunningham hasn't fulfilled his potential.
Jermaine Cunningham's second NFL season was certainly worse than his first.
The former Florida Gator hasn't proven his worth as the Pats' 2010 second-round draft pick.
In two seasons, Cunningham has played in 24 games, where he's made a mere 35 tackles, one sack and two forced fumbles.
To be fair, No. 96 battled injuries in his sophomore campaign and landed on injured reserve after just nine games.
Yet what stands out more than Cunningham's injuries is the fact that he was unable to crack the defensive line rotation and mostly played special teams.
On the 31st-ranked defense in the league, Cunningham was a regular inactive on game day and finished the year with only one tackle.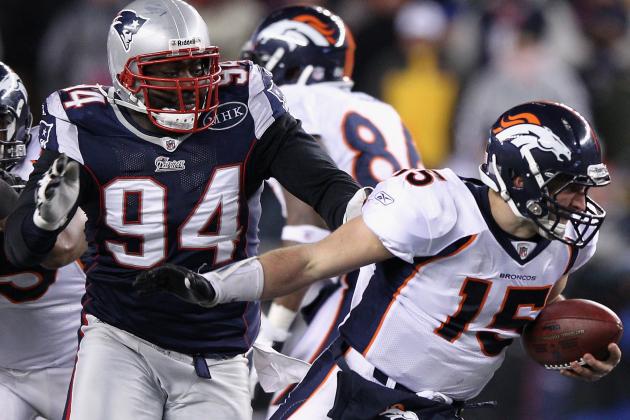 Elsa/Getty Images
Shaun Ellis had an underwhelming first season as a Patriot.
Shaun Ellis is a two-time Pro Bowler, but this season wasn't indicative of that.
In September, the former New York Jet held the starting job at left end. By mid-season, the 10-year veteran had let his role slip away to young Alabama pass rusher Brandon Deaderick.
In 14 games this year, Ellis totaled 14 tackles and one sack.
For an offseason signing that attracted a fair amount of media attention, Ellis had a quiet season.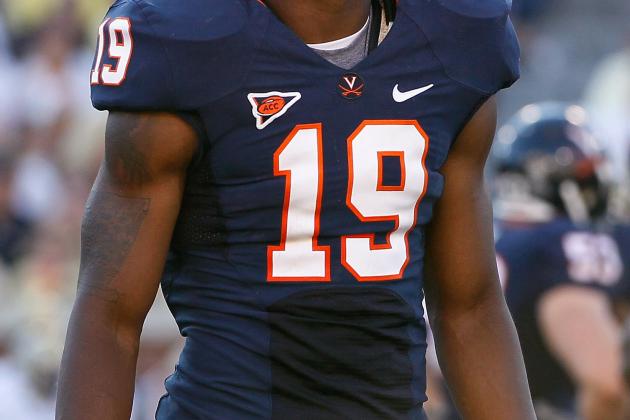 Kevin C. Cox/Getty Images
Dowling never got healthy in 2011.
Ras-I Dowling's rookie campaign with the Pats never really got started.
After being labeled as "injury prone" in college at Virginia, Dowling couldn't prove the doubters wrong in his first year as a pro.
The 33rd overall selection in the 2011 draft had two tackles in two games this year before a hip injury ended his season.
This past season, Dowling left New England thin in secondary. Consequently, Julian Edelman filled in at nickle corner.
Dowling could very well become an excellent member of New England's secondary, but his rookie year left Pats fans questioning his durability.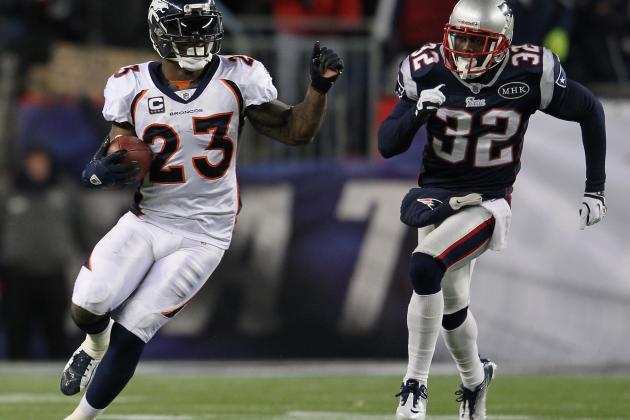 Jim Rogash/Getty Images
Devin McCourty regressed in 2011.
Statistics are deceiving for cornerbacks. Racking up tackles can be the result of allowing too many catches.
That was the case for Devin McCourty this season.
In 14 games, DMC had 87 tackles and two interceptions, but sometimes numbers don't tell the story.
The former Rutgers star consistently got burned by receivers, appearing to be one step behind. Without a doubt, McCourty looked like a shadow of his former self this year.
His instincts let him down, and his performance could not replicate his Pro Bowl season of just one year ago.
As a rookie, McCourty collected seven picks, had 82 tackles and played in all 16 regular-season games.
McCourty must regain form in 2012 to prove to the Patriots why he was a first-round draft pick.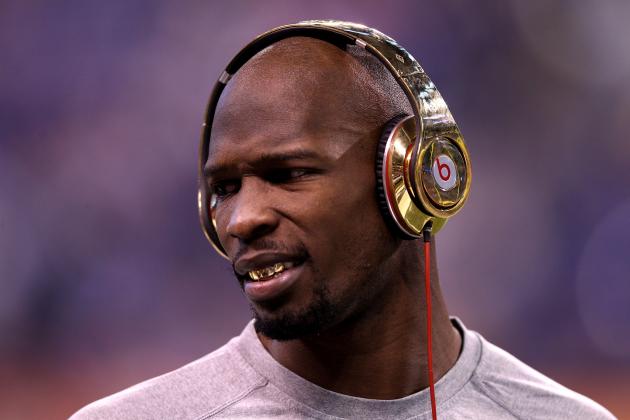 Elsa/Getty Images
No. 85 didn't expect to have a season like this.
Chad Ochocinco has had his share of touchdown celebrations in the NFL.
But he only scored once this year.
In 15 games, Ochocinco caught a career-low 15 passes for only 276 yards.
The minimal output was shocking for a wideout who amassed seven 1,000-yard seasons in his colorful career with the Cincinnati Bengals.
During Week 15 against the Denver Broncos, Chad hauled in his first TD catch as a Patriot. Many believed that the big play was a sign of things to come.
Sadly, it was not.
Say what you want about No. 85, but the man bought into the Patriot way. He wasn't a locker room killer. He didn't call out his teammates or coaches. Chad "Johnson" wanted to win this year, anyway he could.
In the end, what held Chad back this year was an inability to grasp the offense. Within the Patriots' scheme, many drives are run strictly in the no-huddle offense.
Ochocinco just didn't have time to think about the play before the snap of the ball.
No question, Chad Ochocinco was the biggest under-performer for the Patriots during the 2011 season.