10 Greatest Iowa Hawkeye Football Players in NFL History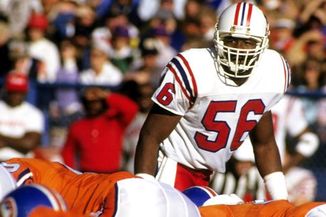 The University of Iowa has a long tradition of producing players that go on to star in the NFL.
I'm not sure where Iowa ranks all time, but after 2011, Iowa was tied for the 11th-most players currently in the NFL.
That number will only go up following this year's draft when Marvin McNutt, Riley Reiff, Shaun Prater and potentially six other Hawkeyes suit up for the NFL.
The following represents the Hawks that have gone on to have the most NFL success.
The primary concern of this list is not what the players in question did in college, but how much success they achieved at the next level.
Furthermore, in order to get consideration, the player in question had to play at least eight seasons in the NFL.
Why eight? No reason, but there has to be a cutoff point.
Perhaps, in another five years, Chad Greenway, Pat Angerer and Shonn Greene will supplant three Hawkeyes that currently populate this list.
Begin Slideshow

»
Hawkeye Accomplishments
Originally played for Toledo Rockets before breaking his neck and enlisting in the U.S. Coast Guard
Left Coast Guard following WWII, enrolled at Iowa and played in 1946 and 1947
Played quarterback, halfback and defense
Led the team in passing in 1946 and receiving in 1947
NFL Accomplishments
Joined the New York Giants after going undrafted
Played for the Giants (1948-1958) and the Green Bay Packers (1959-1961)
Nine-time Pro Bowl selection
Two-time NFL Champion (1956 and 1961)
Finished career with 79 interceptions, which was than an NFL record that was later surpassed by another Hawkeye
First African-American elected to Pro Football Hall of Fame (1967)
Non-NFL Post-College Accomplishments
Became a scout and assistant coach with the Giants before passing away in 1975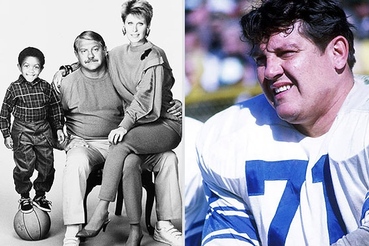 Hawkeye Accomplishments
Key member of first-ever Iowa Rose Bowl team (1956)
Key member of first-ever Iowa team to win a Rose Bowl (1957)
1957 Outland Trophy winner for college football's best interior lineman
Was runner up in the 1957 Heisman Trophy voting—one of only three linemen ever to finish first or second in the voting
1957 Consensus All-American
NFL Accomplishments
The Detroit Lions chose Karras with the 10th-overall pick in the 1958 NFL Draft
Four-time Pro Bowl selection
Selected to the NFL's 1960's All-Decade team
Played for 12 seasons (1958-62, 1964-1970) with Detroit
Despite consistently fielding a strong defense, Karras' Lions only once made the playoffs
Non-NFL Post-College Accomplishments
Blazing Saddles, Porky's and Webster. How many can say they have that many classics on their resumes?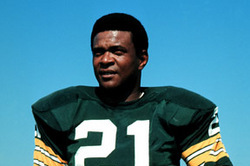 Hawkeye Accomplishments
Three-year starter
More well known as halfback in college football than as defensive back
Key player on two Iowa Rose Bowl teams
Was named Outstanding Player (currently known as MVP) of the 1959 Rose Bowl, in which he rushed for 194 yards and one 81-yard touchdown run
NFL Accomplishments
Drafted by the Green Bay Packers with the 17th pick in the 1960 NFL Draft
Played in the Canadian Football League for two years before joining the Packers in 1962
Super Bowl champion (I and II) and NFL Champion in 1965
Two-time Pro Bowl selection
Traded to Chicago Bears in 1971
Retired in 1973
Finished career with 26 interceptions
Non-NFL Post-College Accomplishments
Worked for the Chicago Park District coordinating citywide sporting events for children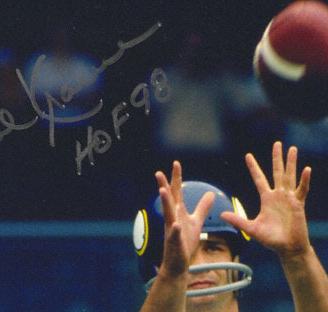 Hawkeye Accomplishments
Played two ways at Iowa, starting as both a receiver and defensive back
Tied the then-Iowa record of six touchdown pass receptions in a season
NFL Accomplishments
The Washington Redskins chose Krause 18th overall in the 1964 NFL Draft
Eight-time Pro Bowl selection
Led the NFL with 12 interceptions in his rookie year
Played for the Redskins (1964-1967) and the Minnesota Vikings (1968-1979)
In 16 seasons, only missed two games due to injuries
Holds the NFL record with 81 career interceptions
Elected to the Pro Football Hall of Fame in 1988
Non-NFL Post-College Accomplishments
Currently serves as Dakota County, Minnesota's District 6 commissioner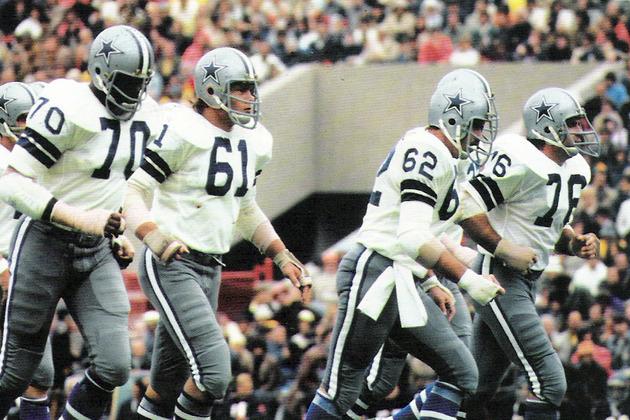 Hawkeye Accomplishments
Started Hawkeye career as a fullback, but switched to guard in his junior year
Received All-American recognition his junior year
Second-team All-American his senior year
NFL Accomplishments
The Dallas Cowboys chose Niland with the fifth-overall pick in the 1966 NFL Draft
Niland started as a rookie and remained the Cowboys' starting left guard through 1974
Selected to Pro Bowl six times
NFC Champion in 1971 and 1972
Super Bowl champion (VI)
Only missed two games in eight years
Traded to Philadelphia Eagles in 1975, where he played one year before retiring
Non-NFL Post-College Accomplishments
Runs an active and regularly updated blog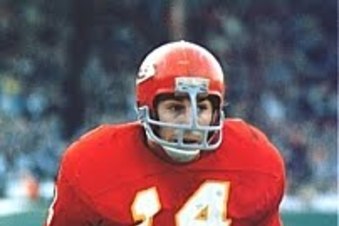 Hawkeye Accomplishments
Three-year starter
Set then Big Ten single-game rushing record of 286 yards
Played quarterback and halfback
NFL Accomplishments
Selected by the Kansas City Chiefs with the 48th-overall pick in the 1969 Common Draft
Played entire career with the Chiefs, retiring in 1977
Is currently the Chiefs' fourth all-time leading rusher
Also was on special teams and was an able receiver
Combined career yardage of 8.178 yards is second-most in team history
Non-NFL Post-College Accomplishments
Works as the color commentator for Hawkeye radio broadcasts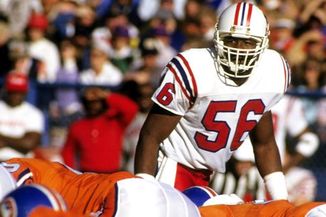 Hawkeye Accomplishments
Key member of first Iowa Rose Bowl team in over 20 years
Key member of defense that allowed 86.9 rushing yards per game—still a school record
Consensus All-American defensive end (1981)
Two-time All-Big Ten defensive end (1980 and 1981)
NFL Accomplishments
Drafted by the New England Patriots with the 41st pick of the 1982 NFL Draft
Five-time Pro Bowl selection
AFC Linebacker of the Year from 1985-1987
Recorded 100 sacks in career. This currently ranks fourth in NFL history amongst linebackers
Member of NFL's 1980 All-Decade team
Holds Patriot record for career sacks
Holds top-three Patriot single-season marks for sacks
Retired following 1993 season after playing his entire career with the Patriots
Selected to Pro Football Hall of Fame in 2008
Key member of 1985 AFC Championship team
Non-NFL Post-College Accomplishments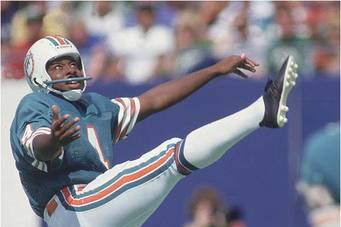 Hawkeye Accomplishments
Part of Iowa's first Rose Bowl team in over 20 years
Two-time first team All-American (1981 and 1982) and one-time honorable mention All-American (1979)
Handled kickoffs, punts and long-range field goals
Averaged 49.8 YPP in 1981. That was and still remains a NCAA record
Iowa record holder for punting average in a game (55.8), season (49.8) and career (45.4)
NFL Accomplishments
Chosen by the Miami Dolphins with the 167th pick of the 1983 draft
Played for the Dolphins, Washington Redskins, Tampa Bay Buccaneers, Houston/Tennessee Oilers and San Francisco 49ers
Seven-time All-Pro selection
Career YPP of 43.3 and net average of 34.0 YPP
Holds Dolphins' single-game record of 58.5 YPP
Chosen as second-team punter for the NFL's All-80's team
Retired in 1998
Non-NFL Post-College Accomplishments
Hawkeye Accomplishments
Four-year starter for Hawkeyes (started second half of true freshman year)
One of key players in first Iowa undefeated conference slate in 80 years (2002)
Captain and key player in 2003 top-10 scoring defense
Key player in No. 5 rushing defense (2002) and No. 8 rushing defense (2003)
Two-time First Team All-Big Ten honoree
NFL Accomplishments
Chosen by the Indianapolis Colts with the 44th pick of the 2004 NFL Draft
Two-time All-Pro selection
Super Bowl champion (XLI)
2007 AP NFL Defensive Player of the Year
Has played for the Colts (2004-2010) and the San Diego Chargers (2011-present)
Non-NFL Post-College Accomplishments
When you're 5'8", 206 pounds, and you play like you're 6'8", 320 pounds, you get injured a lot. Consequently, Sanders has only twice played anything approaching a full NFL season—2005 and 2007.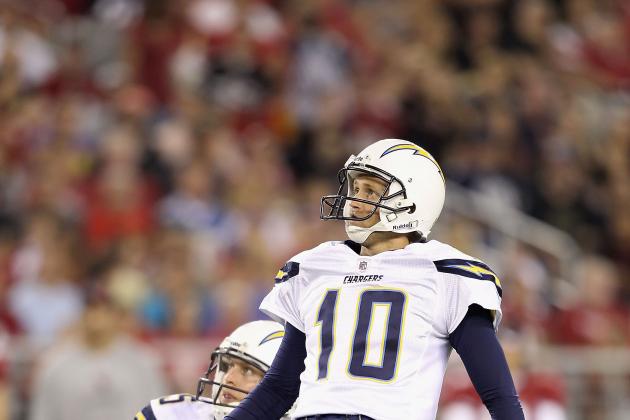 Christian Petersen/Getty Images

Hawkeye Accomplishments
Four-year starter
Key member of 2002 Big Ten Championship team
Iowa's career scoring leader with 373 points
Shares Big Ten record with 367 career kick scoring points
Two-time First Team All-American
2002 Lou Groza Award winner (college football's best kicker)
NFL Accomplishments
The San Diego Chargers took Kaeding with the 65th-overall pick in the 2004 NFL draft.
Two-time Pro Bowler
Kaeding made 91.4 percent of his field goals in 2009. This led the NFL.
Following the 2011 season, Kaeding is the most accurate kicker of all-time, having converted 86.5 percent of his career field goal attempts.
Non-NFL Post-College Accomplishments