MLB 2012: Top 5 Offseason Signings with the Most Impact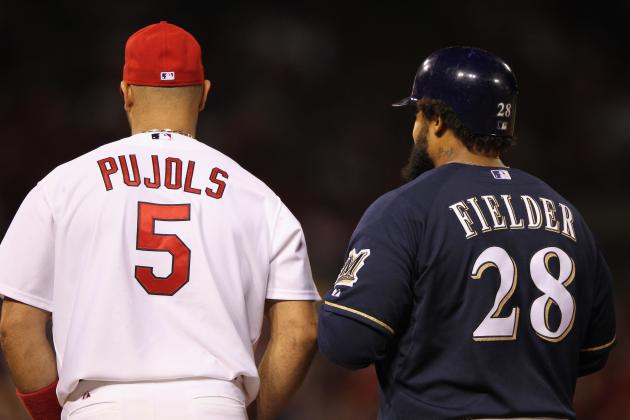 Jamie Squire/Getty Images

With the start of spring training just under two weeks away, most players are starting to get locked in on preparing for the upcoming season.
As of the end of January, all of the coveted free agents had been either re-signed by their respective teams or found a new home for the foreseeable future. There's no doubt that some of the winter's signings have received much attention from the masses, whether positive attention or negative attention.
Here are the top five signings with the most impact on how this season will unfold, in no particular order.
Begin Slideshow

»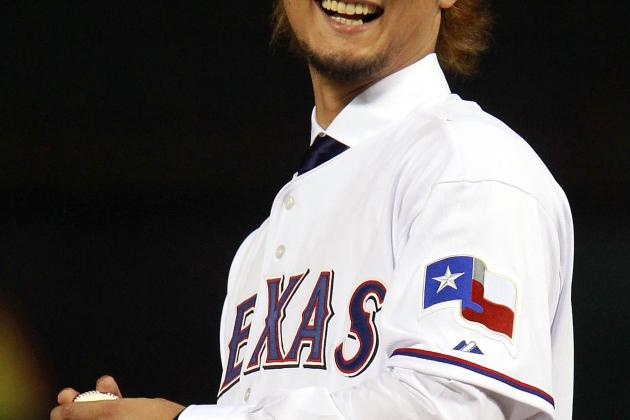 Ronald Martinez/Getty Images

2011 Team: Hokkaido Nippon-Ham Fighters (NPB in Japan)
2012 Team: Texas Rangers
Contract: Six years, $60 million
To me, this is by far the most intriguing roster signing of the offseason. Forget the Pujols/Fielder/Reyes monster deals. I'm interested in seeing the 25-year-old righty show us his stuff in the major leagues this season.
Sixty million seems like a lot to be giving a player who has yet to make his MLB debut, but let's not forget that he has seven full seasons of baseball under his belt. He doesn't have any major league experience in the United States, after spending time with the Ham Fighters in the Nippon Professional Baseball league, but the NPB does happen to be the highest level of play in Japan.
He started at the young age of 18 and has posted a career mark of 93-38 with a 1.99 ERA and 1,259 strikeouts in 164 starts. He's widely known as the best pitcher in the NPB. I cannot wait to see this guy pitch in Texas. With a very similar roster to the ALCS champs from last year, Texas will once again be the team to beat in the AL West.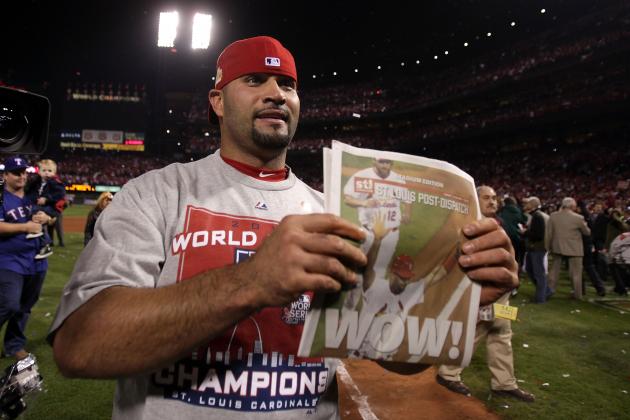 Ezra Shaw/Getty Images

2011 Team: St. Louis Cardinals
2012 Team: Los Angeles Angels of Anaheim
Contract: 10 years, $254 million
Not much explanation needed here, as Pujols has demonstrated over the years that he will no doubt go down as one of his era's greatest hitters. Pujols was no question the most coveted free agent on the market this winter, and LA had no problem giving him the money that St. Louis didn't want to give him.
Pujols will put up his usual .300 BA, 30-plus HRs and 100-plus RBIs, and I don't see anything that leads me to believe the Angels won't be in the middle of the division race with Texas.
He'll likely retire as an Angel and maybe win them a couple of championships on his way to Cooperstown.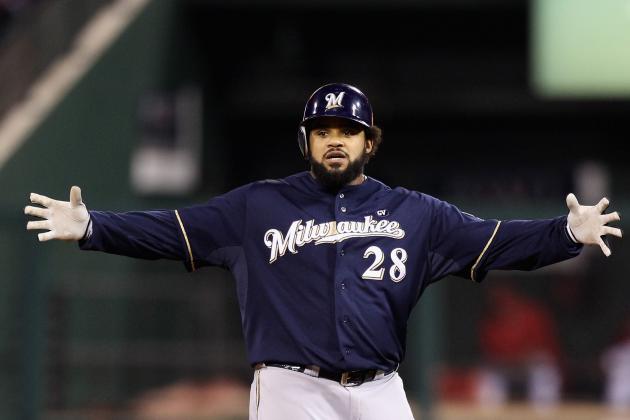 Christian Petersen/Getty Images

2011 Team: Milwaukee Brewers
2012 Team: Detroit Tigers
Contract: Nine years, $214 million
Pujols was No. 1, but the 27-year-old Fielder wasn't too far behind him in that category. Instead of staying in Milwaukee, Fielder chose to follow the money to a ball club that he knows all too well.
As a child, Prince's father, Cecil, was a key component in the Detroit organization, playing first base for the team from 1990-96. Prince often took batting practice with the Tigers and was well-known around the clubhouse. The fit just seems right, considering Detroit has lost C/1B Victor Martinez for the season.
Fielder will be playing first, making up for the lost power of Martinez in the lineup, and All-Star Miguel Cabrera will resort back to his original position at third.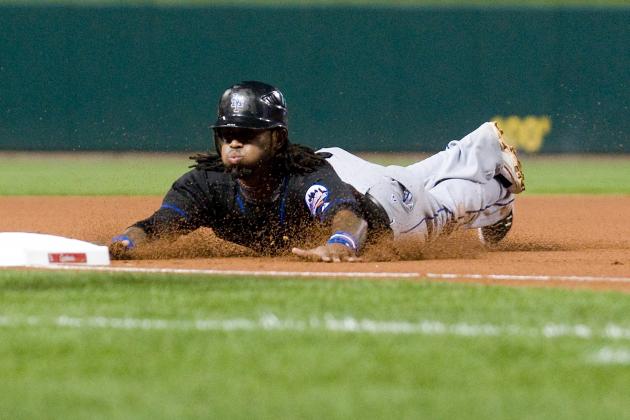 Jeff Curry/Getty Images

2011 Team: New York Mets
2012 Team: Miami Marlins
Contract: Six years, $105 million
After nine successful seasons in New York, averaging 47 stolen bases a season, Reyes will take his talents to South Beach and lace them up for the newly-named Marlins. Miami went on a spending spree by dropping $105 million on Reyes and adding a couple of pitchers in Chicago White Sox starter Mark Buehrle and San Diego Padres closer Heath Bell.
It's expected that current shortstop Hanley Ramirez will move to third to make room for the four-time All-Star Reyes to play short, though Han-Ram has made it clear he's not open about the idea of making the move over to third.
Spring training this year will be interesting in Miami, to say the least. Whether or not team chemistry will be effected in the Marlins clubhouse has yet to be seen. Stay tuned in; drama could be coming Miami's way.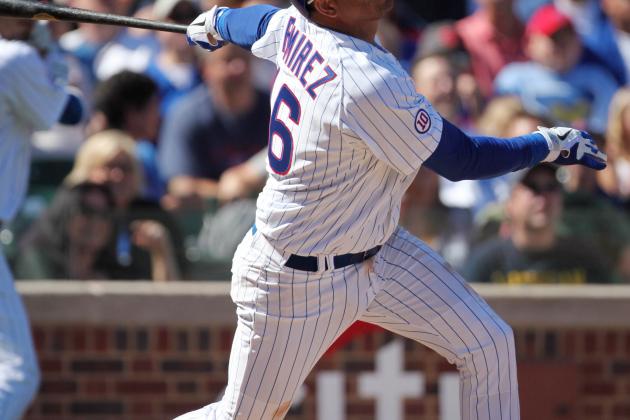 Tasos Katopodis/Getty Images

2011 Team: Chicago Cubs
2012 Team: Milwaukee Brewers
Contract: Three years, between $34-37 million
My final spot on this list came down to a couple of different options. I could have easily placed a different name in Ramirez's place, such as Heath Bell of Miami, Carlos Beltran to St. Louis or even C.J. Wilson to Anaheim.
But, I settled on Aramis' move from Chicago to Milwaukee. Of course, the Brewers have lost corner infielder Fielder to Detroit, and Ryan Braun will face a 50-game suspension to start out the season. That means the Brew Crew will be relying heavily on new third baseman Aramis Ramirez, who will be holding together the infield for the next three seasons.
An injury-riddled 2009 season with the Cubs brought up questions surrounding the current state of Ramirez's career, playing in just 82 games and nearly cutting his HR total from the year before in half. But he bounced back the following two seasons, hitting a combined 51 homers and batting in 176 runs over that span.
Ramirez, at age 33, still has some pop in his bat and will likely lead the team in homers in 2012 due to Braun's suspension.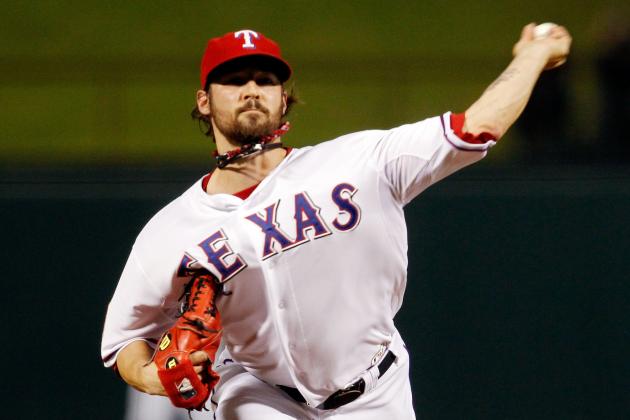 Pool/Getty Images

Carlos Beltran, OF: Two years, $26 million with Cardinals
C.J. Wilson, SP: Five years, $77.5 million with Angels
Mark Buehrle, SP: Four years, $58 million with Marlins
Heath Bell, CL: Three years, $27 million with Marlins
Jonathan Papelbon, CL: Four years, $50 million with Phillies