Chicago Blackhawks: 5 Defensemen They Could Trade for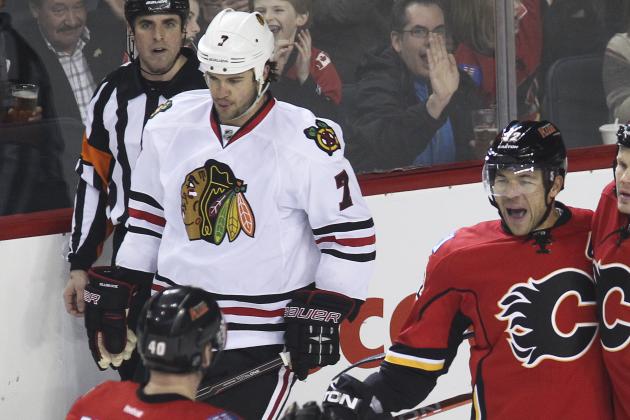 Mike Ridewood/Getty Images

It is getting very hard to watch the Blackhawks lately.
They are in the midst of a six-game losing streak, and they have lost eight-straight on the road. Plus, they still have five games left on this nine-game road trip.
I would say things could get ugly, but they already are.
There are so many things currently wrong with this team that it is hard to put a finger on what the biggest problem is.
For this article, I am going to take a look at some defensemen who might be able to shore up the defense because it has been brutal lately.
In the last five games Duncan Keith is a minus-6, Brent Seabrook minus-3, Steve Montador is somehow a plus-1, Nick Leddy minus-5 and Niklas Hjamalmarsson minus-1.
On the season Leddy and Sean O'Donnell are the only ones with a minus rating but none are higher then a plus 10, which belongs to Duncan Keith.
The problem with the defense is like the riddle, which came first, the chicken or the egg. Is the bad defense causing the goalie to struggle or is the goalie making the defense look bad?
Or maybe it's a little from column A and a little from column B.
So with the trade deadlines approaching (Feb. 27), who are some guys that could possibly be on the market, and that the Blackhawks could use to protect their net?
Begin Slideshow

»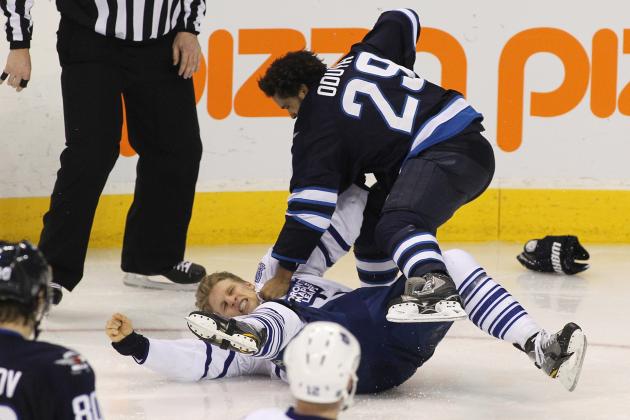 Marianne Helm/Getty Images

I'm not sure if Johnny Oduya can unseat any of the top four defensemen, but I know he could make sure we don't see Sean O'Donnell or John Scott protecting the blue line anymore.
Oduya is set to be an unrestricted free agent this summer and brings a cap hit of $3.5 million, which wouldn't be a problem for the Hawks. He had some decent years with the Devils, but his numbers have gone down with joining the Thrashers/Jets.
The real question is would Winnipeg be willing to trade him?
The Jets are only five points out of the eighth and final playoff spot in the East and nine points out of the five spot. So they are still alive, but who is to say in two weeks they still will be?
Kevin Cheveldayoff knows the Hawks system very well and might like to get his hands on a few of the prospects so maybe a deal could be worked out.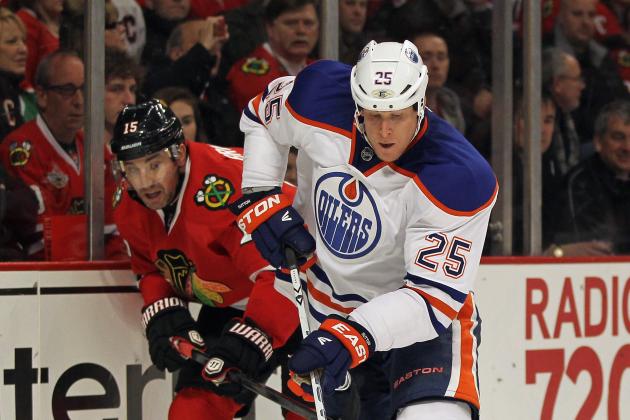 Jonathan Daniel/Getty Images

You may ask why should the Hawks trade for a defenseman who can't even get on the ice for a bad team?
Andy Sutton is everything John Scott is and more. He is a 6'6" monster who plays physical, sometimes a little too much so, and he can skate which is something Scott sometimes is lacking.
Also Edmonton has seven capable defensemen as we saw just a few games ago.
Much like with Oduya I don't know if he is a top four defenseman, but I know he is better than the guys filling our sixth spot. I bet he would have no problem clearing guys out from in front of the net on the penalty kill.
Another reason Sutton has a problem getting on the ice is because he has been suspended a total of 13 games for two separate incidents this season. Both incidents were blows to the head.
A Sutton for Sami Lepisto trade might be just what the doctor ordered. Trade one defenseman who doesn't play for another.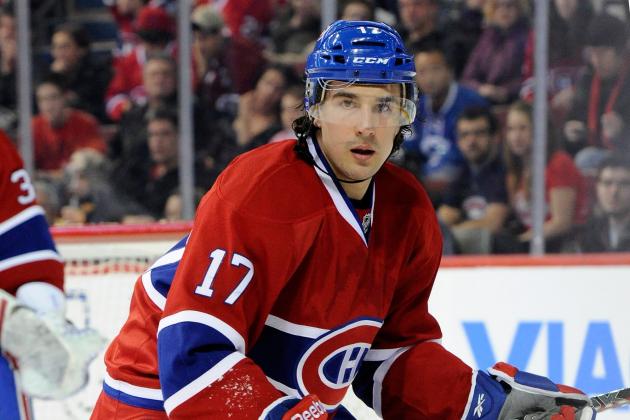 Richard Wolowicz/Getty Images

I know this might not be a name Hawks fans want to hear, but they traded for him last season and it worked. So why not again?
Chris Campoli might be exactly what the Hawks are lacking. If it wasn't for his large contract demands during the summer, he might actually still be here in Chicago.
Campoli came in last season and fit in perfectly in coach Quenneville puck possession game, and it is something they are currently struggling with. Adding him would be all the Hawks need to move Nick Leddy down to the third pairing.
Much like Sutton, Campoli has seen very little playing time. He has only played in 13 games this season mostly due to injury.
However, he is healthy now and has played in the last four games and tallied an assist in each of the last two.
His contract is also up after the season, and if you don't have any interest in him, maybe his current teammate is more up your alley.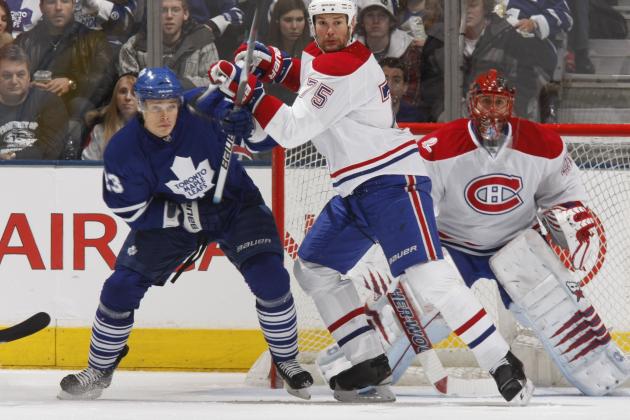 Dave Sandford/Getty Images

Montreal, like Edmonton, is second to last in their conference, which is why anyone who is going to be a free agent is trade bait.
Hal Gill might be exactly what the Hawks are looking for. He is a big, physical defenseman with playoff experience who would step right into that second pairing.
He was part of the Penguins team that went to the finals in back-to-back seasons a few years ago, as well as the Canadian team that made it to the conference finals in 2010. He actually joined Pittsburgh the same day Marian Hossa did in 2009.
Gill is also a smart player, and while he will deliver hard hits, he stays out of the penalty box for the most part. His 27 penalty minutes would rank him eighth on the Hawks.
He is probably the best blue liner who is out on the market, and if the Hawks don't grab him, some other contender will.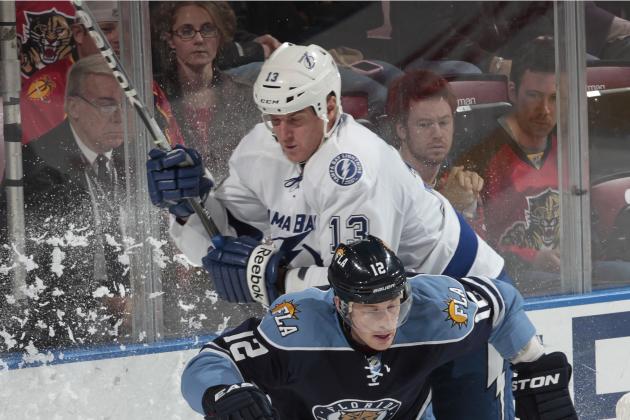 Joel Auerbach/Getty Images

Pavel Kubina is probably the best defenseman on the market, but no one is sure if he is really on the market.
Even thought Tampa Bay is tied with Montreal with 51 points, no one is sure with the Lightning are going to be sellers or not.
Kubina would have no problem fitting into the Hawks top four and maybe could see time skating with Duncan Keith or Brent Seabrook. He would help the penalty kill a lot.
The only real issue with him is, how much will his penalties hurt the team?
His 55 penalty minutes would put him third on the Hawks behind Dan Carcillo and Jamal Mayers. You may remember he was suspended three games last season for a hit to the head on Dave Bolland.
Another question is whether he even wants to leave Tampa where he has spent most of his career.
He has spent 10 of his 14 seasons playing in Tampa.
If Tampa wants to get a head start on rebuilding around Steven Stamkos, then trading Kubina to the Hawks, who are rich in prospects, would be a very smart move.