Nail Yakupov: Why the League Should Intervene and Save the Winger from Columbus
February 9, 2012
Nail Yakupov is the unquestioned top prospect in the upcoming 2012 NHL amateur draft. Unfortunately for him and for hockey in general, the Columbus Blue Jackets currently hold the NHL's worst record and as a result have first dibs the 2012 draft class.
To analyze how much of a waste of talent Yakupov would be in Columbus, we must review exactly how they have drafted and developed their talent since their addition to the league back in 2000.
Rostislav Klesla, Pascal Leclaire, Rick Nash, Nikolai Zherdev, Alexandre Picard, Gilbert Brule, Derick Brassard, Jakub Voracek, Nikita Filatov, John Moore and Ryan Johansen—these are the names, in order of year since the Columbus entered the league, that have been drafted by the Blue Jackets.
Sitting at an average draft position of 6.8 over the last 11 years, management in Columbus has proven time and again that they are an incompetent bunch without even the slightest resemblance of real hockey experience or knowledge.
A quick review of the former first-round picks that Columbus has tried to build their franchise around:
Klesla plays for the Phoenix Coyotes.
Leclaire no longer plays in the NHL.
Nash is the team's captain but has chronically underachieved almost every year he has been with the team.
Zherdev no longer plays in the NHL.
Picard plays in the AHL and will most likely be there or in Europe for the remainder of his career.
Brule, like Klesla, now plays for the Phoenix Coyotes.
Brassard is a failed No. 1 center experiment who can be considered a bust.
Voracek was a promising scoring winger who now plays for the Flyers.
Filatov no longer plays in the NHL.
Moore is the only Blue Jackets first-rounder that was not chosen in the Top 10. He currently only plays 15 minutes a game and has six points on the season.
Johansen is another No. 1 center experiment who, while still a rookie, can't seem to get on even a half-point per game pace.
This past summer the flood gates finally opened in Columbus. Management decided to head in a new direction.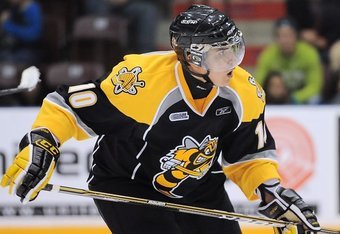 They spent big money on free-agent James Wisnewski, signing the defenseman to a ridiculous contract that would all but ensure he would be their No. 1 for the next several years.
On any other team Wiz would be a bottom-pairing defenseman or at best a second-pairing guy. He wouldn't normally be included on special teams on a club with any real depth at defense.
The Blue Jackets then decided to trade for Philadelphia center Jeff Carter, who was deemed expendable only two years after a Stanley Cup finals appearance. Sources and analysts cited Carter's immaturity, wild lifestyle and lack of production in the postseason as reasons he was shipped out of Philly.
Columbus thought it would be a good idea to obtain a man of Carter's character despite all these reports. Carter hasn't fit in with the Jackets and is reportedly unhappy with his situation, and who could blame him?
Carter is currently on the trade block, and it would seem unlikely that the Blue Jackets will hold on to a player of his caliber, as far as scoring is concerned at least.
Unless you have been hiding under a rock with your fingers in your ears and your eyes closed, you have undoubtedly seen how horrendous former Calder Trophy winner Steve Mason has been since his rookie season.
Unaffectionately nicknamed Andrew Raycroft 2.0, Mason is probably the best goalie in the league at single-handedly losing games for his team.
After his phenomenal rookie season, Mason was given the reigns as the unquestioned starting goaltender for the Jackets. Ever since that day he has failed miserably and management has refused to move or replace him.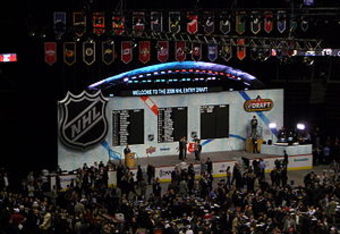 So what can be done to save Yakupov from the torture and chaos of being suited up in the Blue and Red? The Blue Jackets technically have done nothing wrong or committed any infringements pertaining to league policy, so they will be keeping their 2012 first-round pick.
There should be a vested interest in and around the league to keep Yakupov—who is considered the next superstar of the NHL, as he has been compared favorably to the Washington Capitals' Alexander Ovechkin—out of Columbus and placed on a team with a reputable amateur and professional development division.
The NHL fan can see one of two Yakupovs five years down the line.
The first is a Nail who has not been rushed into the NHL, has been professionally developed, is a Calder nominee or winner and is a budding star turning into a household name.
The second is the product Columbus would present us with: A kid who might have a decent year or two followed by being juggled between the AHL and NHL before retiring from North American hockey to go play in Russia.