Fabio Capello Resigns: 5 Other Jobs for Which He Should Be in the Running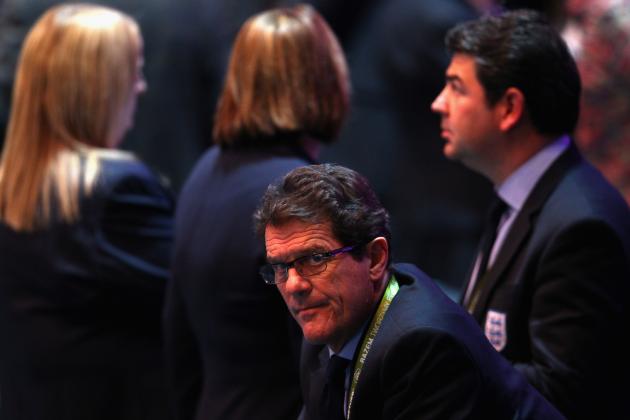 Julian Finney/Getty Images

The football world has been abuzz about Fabio Capello's resignation as manager of England mere months from the European Championships, especially given the polarizing nature of the circumstances that led him to stepping down.
Now that the initial shock has worn off a bit, though, it is time to stop looking at what has already happened and look to the future.
These next five slides will outline what I believe to be the most likely landing places for Capello over the next few months.
A different job may pop up for Fabio, but one thing is for sure: Given the way this played out with the FA, do not expect Capello to be managing in England anytime soon.
Begin Slideshow

»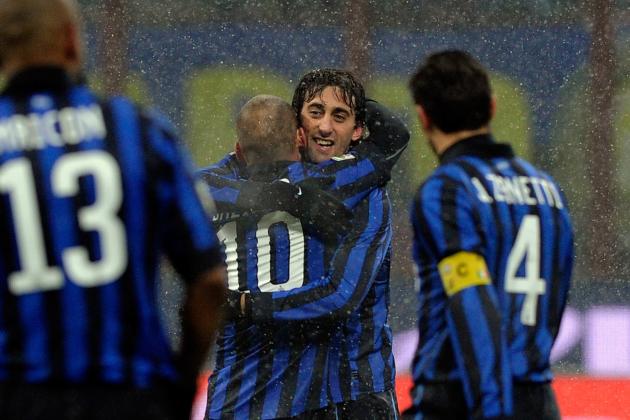 Claudio Villa/Getty Images

Inter Milan have had a nice run under Claudio Ranieri, but it may not be good enough for the manager to keep his job.
With Inter sitting fifth, five points out of a Champions League spot, this season sits on the precipice of being a massive disaster.
Sure, it may not be Ranieri's fault; however, given that he is Inter's fifth coach since the summer of 2010, we know that Inter will not be shy to shake things up in the face of failure.
Who better to turn to than Capello, the ex-manager of Roma, Juventus and AC Milan (twice)?
With that much Serie A experience, Capello will be high on Inter's radar (which he has been since last summer). Given an opportunity to move back to Italy, Fabio may just jump at the opportunity.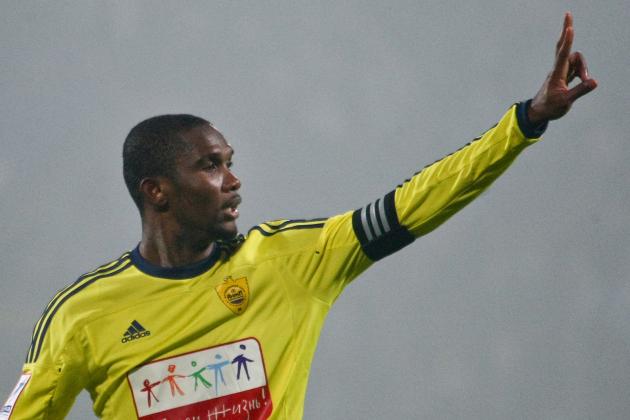 Epsilon/Getty Images

The nouveau riche Russian club Anzhi have suffered a less-than-thrilling run in the Russian Premier League this year given the money they have spent.
With Cameroonian striker Samuel Eto'o as their top scorer and the likes of Yuri Zhirkov and Roberto Carlos on the squad, the club expected a Champions League spot, yet it looks very unlikely to achieve it.
In September, reports abounded that Anzhi were after Capello's services, but were unable to secure them.
With money to throw around and Capello now out of a job, though, perhaps this could be the time to add a high-profile manager to manage their high-profile players.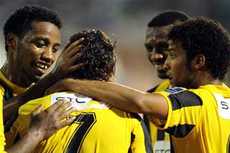 The Saudi Arabian club Al-Ittihad is one of the richest and most popular clubs in Asia.
After recently firing their manager, Matjaz Kek, the Tigers are in desperate need of a replacement, especially given that their run in the Asian Champions League begins in a little less than a month.
The money they will be able to offer Capello will match, if not exceed, the other clubs that will be vying for Capello's services.
Additionally, given their immediate need compared to other clubs, Al-Ittihad may not have much competition in the short term.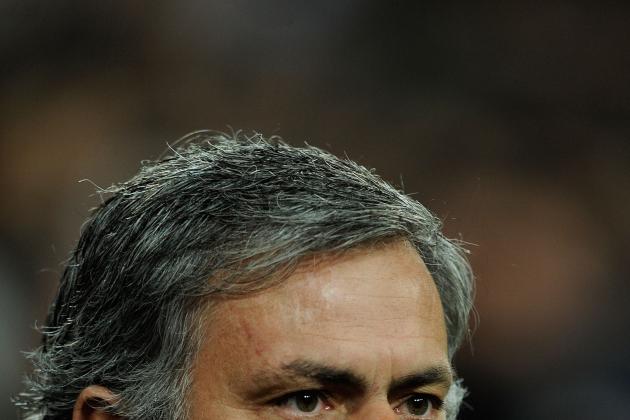 Denis Doyle/Getty Images

Who knows what is going to happen in the near future in Madrid.
Jose Mourinho seem disenchanted with everything surrounding the club, while the fans and people at the club seem to feel similarly about him.
Winning the league and/or Champions League would probably cure all; however, after last month's scandal when Mourinho threatened to quit and Madrid responded by searching for successors, it is all up in the air.
If the job at Madrid does open in a few months, Capello would stand a great chance of replacing the "Special One," especially given his two previous stints at Madrid.
After all, his tenures were successful, but he was fired due to his pragmatic style; after Mourinho, I doubt this will be a complaint about Capello.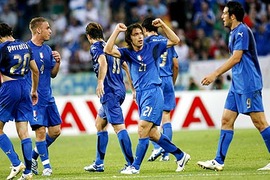 Italy's disappointment and embarrassment at the 2010 World Cup hangs like a shadow over the team.
They have played better since then under Cesare Prandelli, but a poor or even moderate showing at the European Championships would almost certainly spell the end for the manager.
If this were to happen and Italy were to search for a new leader, Capello's recent experience in international football would weigh in his favor.
As the highest-paid international coach in history, I'm sure Capello has had good experiences in international football and would be happy to be there.
And given the Azzurri's affinity for Italian coaches and Capello's ability to return home, this may end up being a match made in heaven.