Fabio Capello Resigns: England Better off Without Overrated Italian Manager
February 9, 2012

Mike Hewitt/Getty Images
England is much better off without the overrated Fabio Capello because the Italian's brutal decisions as manager were preventing the team from performing well at a major competition.
Capello's handling of the team's captain situation might have led to his resignation as manager on Wednesday, and in all honesty, it wasn't a hard situation to take care of.
John Terry's issues off the field involving a former teammate's wife and allegedly abusing Anton Ferdinand were two major reasons to strip the Chelsea center back of the captain's band, but Capello did not act in the appropriate way.
There are several worthy captains on the English team, and if Rio Ferdinand doesn't want the role, then Liverpool skipper Steven Gerrard is the painfully obvious choice to take the armband.
Capello's decisions on the pitch were a little off as well. The role Gerrard was given in the midfield at the 2010 World Cup in South Africa, where England was knocked out in the round of 16 by Germany, is a prime example of this.
Gerrard played on the left side of the midfield, which was not at all where he is most effective. Capello was also unable to find a way for Gerrard and midfield teammate Frank Lampard of Chelsea to co-exist and be most effective.
England needs a new manager, and while hiring one so close to a major competition like the European Championships in the summer is a risk, it's a move that will benefit the team greatly.
For starters, the FA needs to hire an English manager who knows and understands the pressures of being in that position, and has the ability to perform well.
Manchester United star Wayne Rooney, who is arguably England's best player, also thinks an Englishman should get the job.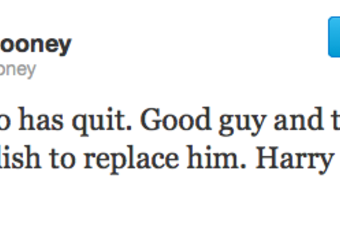 The FA can now focus on getting an English manager to lead the team and prepare for the upcoming Euro's, which the team has no excuse not to do well in.