Austin Rivers and the 10 Best Freshmen in College Basketball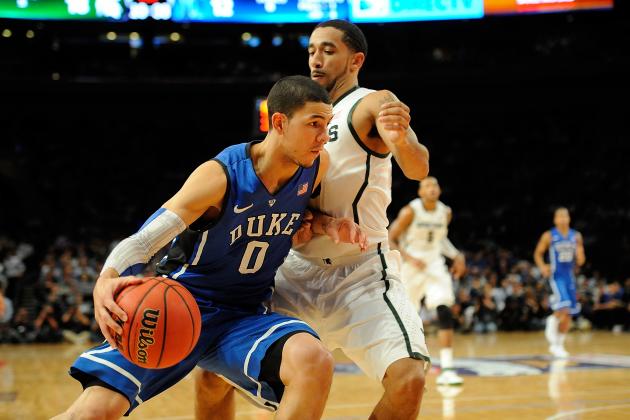 Patrick McDermott/Getty Images

The rivalry between Duke and UNC has had some very exciting moments. However, it's hard to top what happened last night as Duke overcame a 10-point deficit with two minutes to go to get a shocking win over their hated rivals. The win came down to the final play which was a three-point shot by freshman guard Austin Rivers.
Although he's only a freshman, Rivers has made a surprisingly large impact for the Blue Devils. He is one of a growing number of freshmen that contribute a lot to their team regardless of their young age. So far the freshmen class of 2011 has been an impressive one that could bring about some college All-Stars.
Here are 10 of them that have impressed the most this season.
Begin Slideshow

»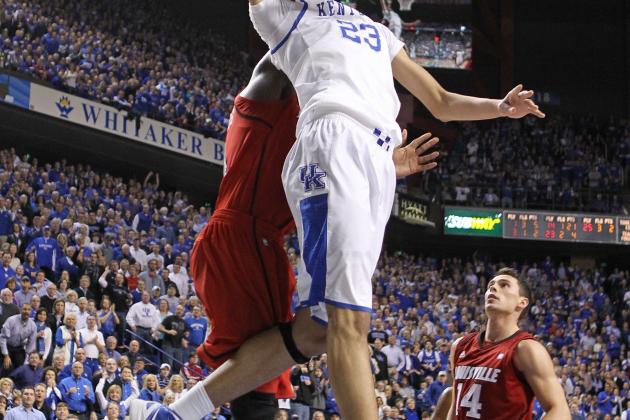 Andy Lyons/Getty Images

Having recently set the SEC's freshmen record for blocks, Anthony Davis is not only one of the best freshmen college basketball players but he's also one of the best college basketball players period. His 120 blocks also leads the entire nation in that category and is putting him in serious consideration for the John Wooden Award.
It certainly helps Davis' status that he is one of the best players on the best team in the country. At 24-1, the Kentucky Wildcats have won 16 games in a row and are comfortably atop the SEC. He's not simply a contributing player either: Davis leads the team in points, points per game and rebounds.
Davis is clearly a phenomenally talented basketball player. There's already talk of him being the top overall pick in this year's NBA Draft. His freshman season could easily go down as one of the greatest in Kentucky history.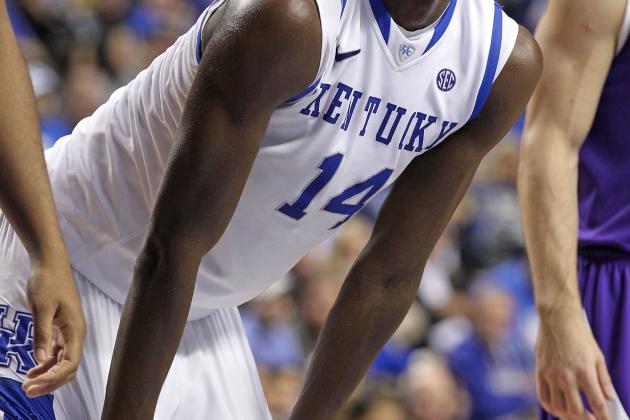 Andy Lyons/Getty Images

Yes, another Kentucky player is on this list already, but it would impossible to leave out either Michael Kidd-Gilchrist or Anthony Davis. These two freshmen are clearly playing some of the best basketball in all of the NCAA this season.
Although Davis leads the team in more statistics, Kidd-Gilchrist still leads in a few other ways: He leads the team in field goals with 96 as well as free throws made with 96. His versatility is also impressive as he can score, defend or rebound just as well.
Kidd-Gilchrist's brilliance doesn't best show up on the stats as he tends to be below .500 in field goal percentage. It's more about the intangibles he brings on the court and his versatility as he can play any position on the court except for center. Like Davis, Kidd-Gilchrist should absolutely be a high-round pick in the NBA Draft.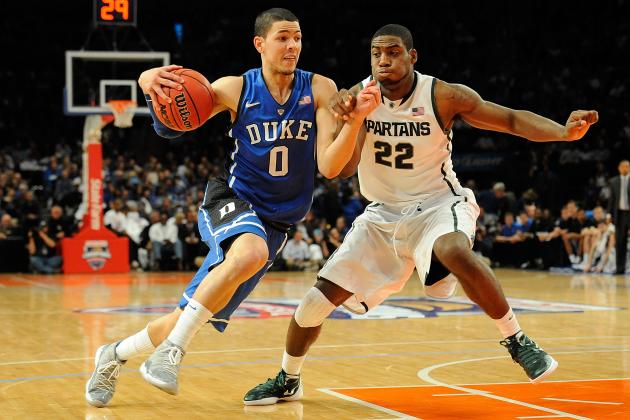 Patrick McDermott/Getty Images

Any big-time player for Duke is going to receive a lot of attention. This is especially true for a player like Austin Rivers, who made an epic game-winning three-point shot against UNC last night. That play was a highlight for what has been a great season for the freshman guard.
Last night's game was the best of his career as Rivers finished with 29 points (including six of 10 shots from long range) and had five rebounds. He leads Duke in PPG with 15.1, 124 field goals and 363 points. His ability to shine in pressure situations was on full display last night as he calmly set up his buzzer beater even as time was rapidly running out.
Rivers' high level of play is a major reason why Duke is 20-4 and tied for first in the ACC. It looks like they will be fighting North Carolina and maybe Florida State for the ACC title right down to the very end. If Duke is to win the ACC, Rivers figures to be one of the major reasons why.
Although both he and the Florida Gators looked terrible against Kentucky yesterday, that shouldn't take away from what Bradley Beal has accomplished this season. Beal finished with 14 points and six rebounds in Kentucky's 78-58 rout.
Among the SEC, it's hard to think of a better freshman. Beal has won five SEC Freshmen of the Week awards (including the past two weeks). Prior to the Kentucky loss, Beal had his fourth double-double of the season with Florida's win over South Carolina and put up 16 points in a win against Vanderbilt.
Beal is second on the Gators with 343 points and leads in free throws with 78. His outstanding jump shot and his very good mechanics have been impressive this season. Like the Kentucky freshmen, Beal seems destined to be a high NBA draft pick.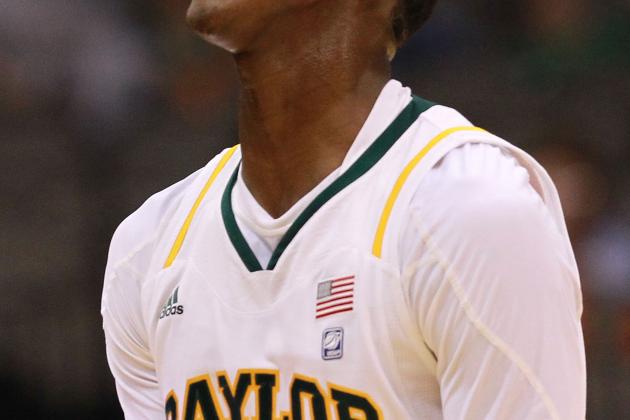 Ronald Martinez/Getty Images

Baylor forward Quincy Miller is averaging 12.0 PPG on the sixth best team in the country. He has an excellent free throw shooting percentage of .776 and .600 percentage shooting three-pointers.
This season, Miller has been greatly assisted by both his good size and his very high basketball IQ. His ability to handle the ball is rare for someone of his size. With two of their three losses coming to Kansas though, it looks like Baylor will be very hard-pressed to pass the Jayhawks in the Big 12.
Regardless of how the Big 12 turns out, both Baylor and Miller are on track for a great season.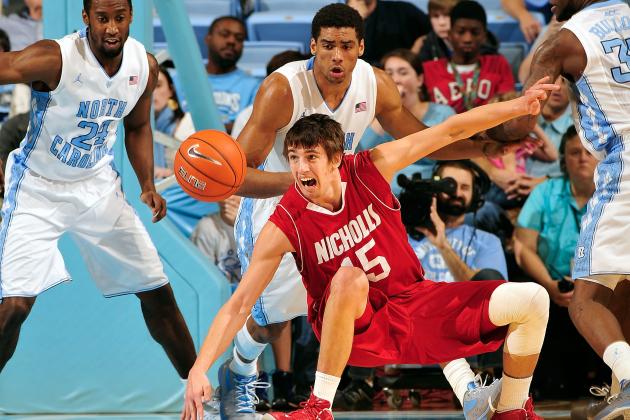 Grant Halverson/Getty Images

Yesterday's choke against Duke was simply unforgivable for North Carolina. Giving up a 10-point lead in the last two minutes is awful on a historic level. One North Carolina player that can't be blamed for the loss though is freshman forward James McAdoo, who didn't play at all yesterday.
McAdoo has struggled some during his freshman year, but he is showing improvement. He has averaged 24 minutes a game and puts up five PPG. His potential as an elite defender still needs to be realized as well as his ability to block shots.
Ever since he arrived in Gonzaga earlier this year, expectations have been high for Gary Bell Jr. GBJ has made some strides this year in his development as a guard for the Bulldogs. It's shown in the standings too as Gonzaga is 18-4 and second in the WCC.
Bell has solid (although slightly unspectacular) numbers like 74 field goals made and 258 points. Bell also ranks among team leaders in field goal percentage (47.7) and three-point percentage (41.4). Both he and fellow freshman Kevin Pangos look ready to lead Gonzaga back to its 14th consecutive NCAA tournament appearance.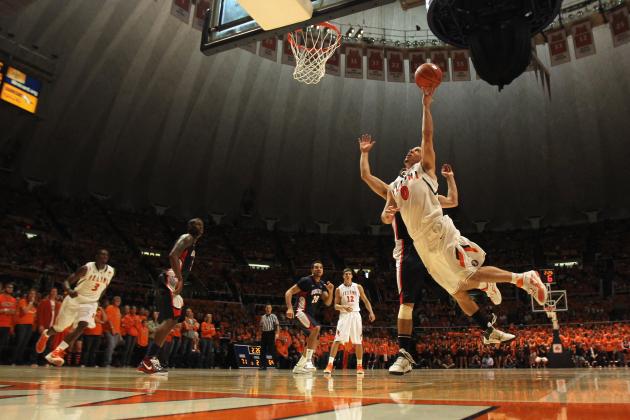 Jonathan Daniel/Getty Images

Like the Kentucky tandem of Anthony Davis and Michael Kidd-Gilchrist, there is another tandem of superstar freshmen this season. The tandem of Gary Bell Jr. and Kevin Pangos may be less heralded, but they have been responsible for the success in Gonzaga.
Pangos is known for a ridiculous work ethic to the extent that his dad tells stories of him sitting on the tile floor in the basement and handling the ball for an hour or two. This work ethic has paid off as Pangos averages 31.5 minutes a game and 13 points a game.
His defensive play is exceptional too as he leads the Bulldogs with 26 steals. He also leads the team in assists with 74 on the season. The hardworking freshman guard was recently named No. 4 in a mid-January assessment of the nation's top freshmen players.
The video above shows some of the highlights for BJ Young's impressive freshmen season. He leads Arkansas in scoring with 125 points. Although Arkansas was blown out badly by Georgia 81-59, Young wasn't too bad as he led the team with 16 points.
Scoring 14.8 points per game, Young has been relatively consistent for a freshman. He is also among the SEC leaders in shooting percentage and has Arkansas' only double-double of the year. He is the leading scorer among freshmen in the Southeast Conference and has put together an impressive 11 double-digit scoring efforts this season.
With Arkansas 16-8, it's possible that they could be a bubble team in this year's NCAA tournament. However,Young is going to have to find a way to lead his team to multiple victories for that to happen.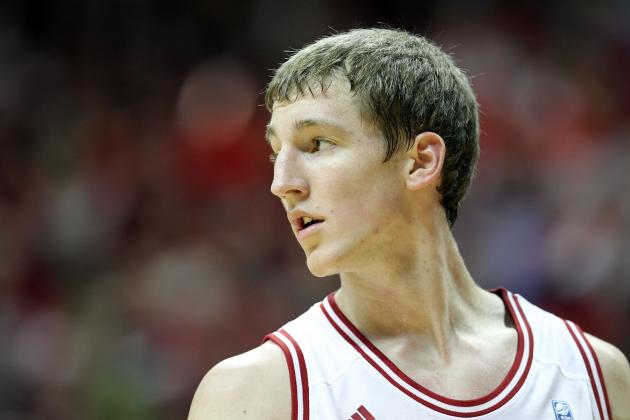 Andy Lyons/Getty Images

Another highly touted prospect going into college, Cody Zeller has not disappointed this season. The freshman forward has repeatedly put on highlight reel performances while helping Indiana get to an 18-6 record.
Zeller leads his team in statistical categories like PPG, points, blocks and field-goal percentage. Many of his numbers are among the nation's best, especially his .649 field goal percentage. This player is obviously talented enough to go to the NBA this season, although Indiana fans have got to be hoping he could provide them with several more years of dominant performances.