NASCAR Sprint Cup: 5 Drivers Trying to Remain Relevant in 2012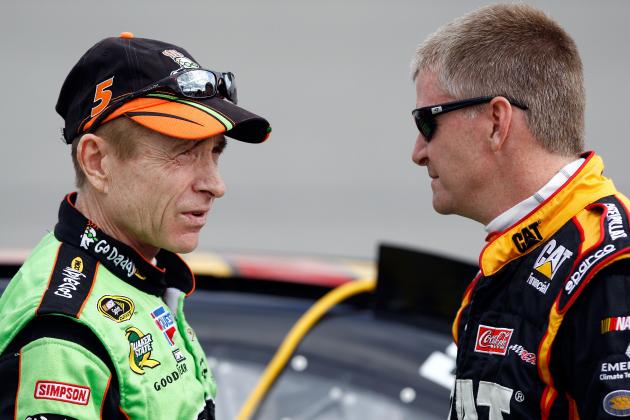 Chris Graythen/Getty Images

Every NASCAR race features at least a few irrelevant drivers. During qualification, they are called "go-or-go-homers" because they must qualify for the race based solely on speed. After the race, they become known as "start-and-parkers" and sometimes "also-rans."
The terms are not necessarily pejorative in nature, especially when referring to a driver who races for an underfunded team that just doesn't have the financial resources to compete with powerhouses such as Roush Fenway Racing or Hendrick Motorsports.
However, a few of those drivers on teams that certainly have enough funding to compete every week are approaching the precipice of relative irrelevance.
It is not to say that any one of these drivers is incapable of reversing that trend. Far from it.
Rather, the following drivers can ill-afford to have a poor showing in 2012 or they will be in danger of becoming "also-rans."
Begin Slideshow

»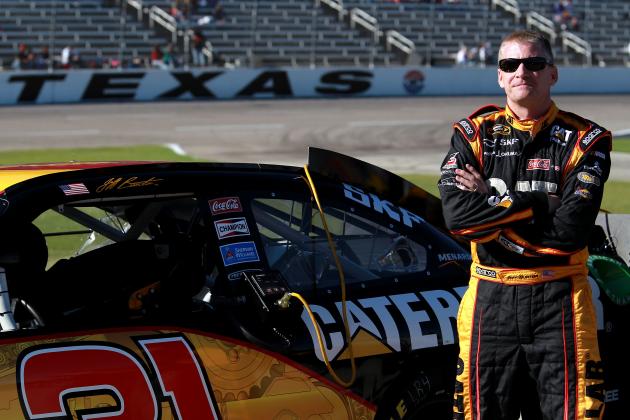 Ronald Martinez/Getty Images

To say that Jeff Burton's performance in 2011 was disappointing is almost an understatement—it was pretty terrible.
Actually, in the course of a full 36-race season, Burton had his worst year ever in 2011 by achieving only two top-five and five top-10 finishes.
In addition to that, he has not won since 2008. He did finish 12th overall in 2010, but that was the meat in a sandwich that was made with the bread of a 17th place finish in 2009 and 20th in 2011.
Burton should not be considered irrelevant yet, but a repeat of 2011 will surely send him into the quagmire of consideration of being a driver for whom expectations have considerably lowered.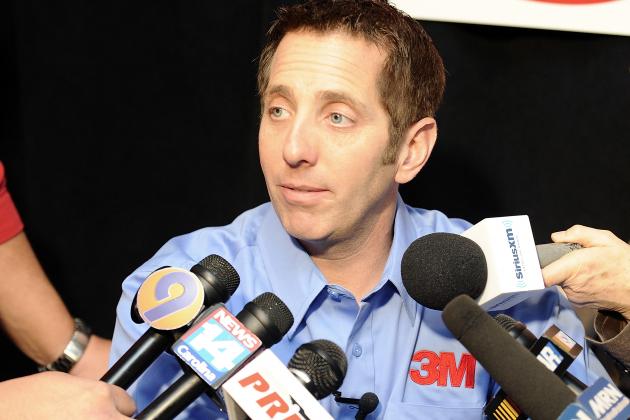 Jared C. Tilton/Getty Images

As far as becoming irrelevant, Greg Biffle is in a stronger position than Jeff Burton. Actually, during 2008-2010 he never finished lower than seventh place overall.
Biffle's career has been rather chameleon-like, though. In terms of overall finishes, he has four seasons of finishing seventh or better, coupled with four seasons of finishing 14th or worse.
It does not help matters that he is now the weakest link at Roush Fenway Racing after the departure of David Ragan. It is tough to be Greg Biffle right now—his teammates Matt Kenseth and Carl Edwards seem to overshadow him just a bit.
Granted, Biffle can have a poor 2012 season and still be considered a relevant driver, but the pendulum of irrelevance will start swinging with more force should that occur.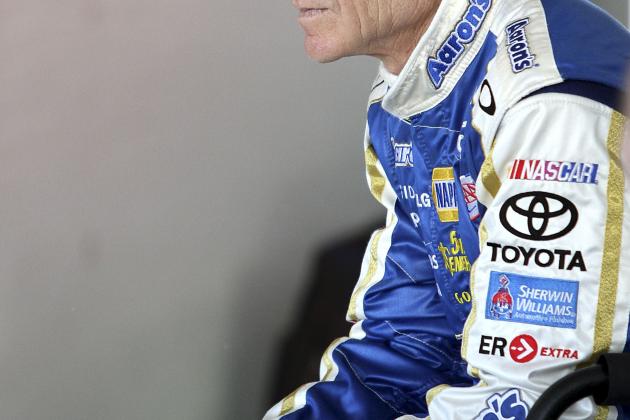 Jerry Markland/Getty Images

Who knows, Mark Martin might already be irrelevant in the eyes of some fans and analysts.
Honestly, without his excellent 2009 season where he finished second overall, the bell of irrelevance may have already rung for Martin.
Aside from that strike of lightning, he has not visited Victory Lane since 2005. Worse, he has finished 22nd or lower in three of the last five seasons.
Worse still, he had to relinquish his ride with Hendrick Motorsports—basically the best equipment that money can buy—and will be driving in only 25 races for Michael Waltrip Racing in 2012.
Driving less races with fewer financial resources is a dangerous path towards irrelevance, especially after your 53rd birthday.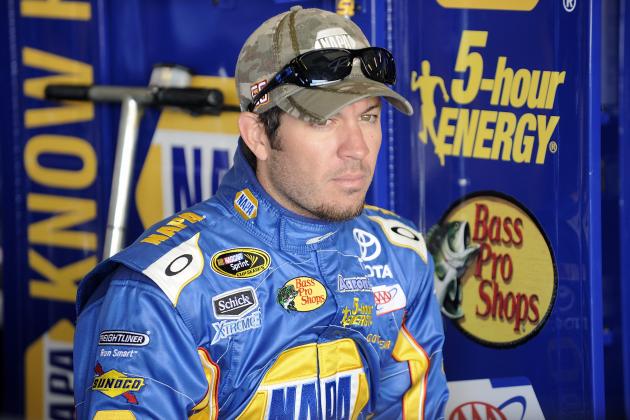 Jared C. Tilton/Getty Images

Martin Truex Jr. made the Chase in only his second full season as a Sprint Cup driver in 2007. He also achieved his first and only win in that same season.
Every result after 2007 until the present trends toward Truex Jr.'s becoming an afterthought on the racetrack. From 2008-2011 he finished 15th, 23rd, 22nd and 18th, respectively. Consistency is important in NASCAR, but this kind of consistency breeds irrelevance.
Perhaps more than any other driver on this list, Truex Jr. needs a strong season to reverse a trend that will be five years running if his consistency continues in 2012.
One disadvantage that he has is that he, like Mark Martin, races for Michael Waltrip Racing. That organization has been fairly consistent in not having any of its drivers enter the Chase while racing for it.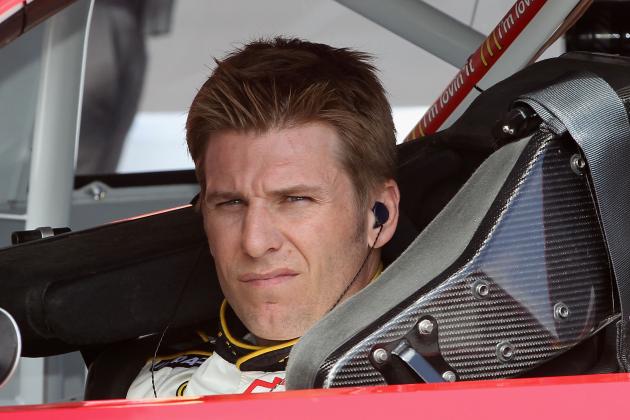 Christian Petersen/Getty Images

Jamie McMurray is only one or two seasons away from being totally irrelevant. In reality, he only has one chip to throw into the pot of relevance: 2010.
He will always be "one of those guys" who ripped off victories at the Daytona 500 and the Brickyard 400 in the same year. Only three NASCAR drivers have accomplished that feat.
But, other than that, McMurray has a habit of not really being a serious contender. He has never made the Chase, though he has come mind-numbingly close.
If not for 2010, McMurray would not even need to be included on this list because he would have already set off into the sunset of irrelevance.
At this point, he really needs a strong 2012 to prove that he will not just become another "also-ran."