2012 NFL Free Agency: 10 Players Guaranteed to Be Fantasy Studs
Harry How/Getty Images

The 2012 NFL Free Agency period is set to begin in March. For passionate fantasy football players, that marks the beginning of formulating that can't-beat fantasy squad.
Players set to hit the open market will either rejoin their old team or find a new home in 2012. This means countless new possibilities for each player. An otherwise ineffective player last season may be one of the best after joining new players on a new team.
While some players will always be fantasy studs no matter what environment they find themselves in, others will shock the fantasy football landscape.
For the purposes of this fantasy football guide, restricted free agents aren't included, and players such as Drew Brees and Ray Rice are omitted because they are likely to remain in the same situation next year—both in location and production.
With that in mind, here is a fantasy football guide of 10 free agents that will be absolute studs for your fantasy football squad in 2012:
Begin Slideshow

»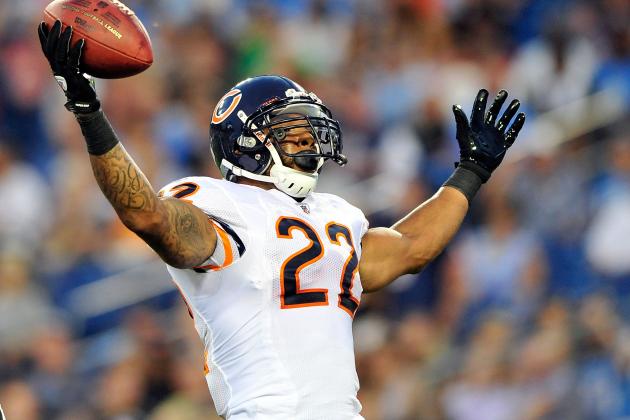 Grant Halverson/Getty Images

Matt Forte had a bit of a down year last season, thanks to injury and a lackluster team around him in Chicago. That doesn't mean he is beginning a downward curve in production; in fact, he will experience the farthest thing from it.
Forte failed to crack 1,000 yards last season, coming in at 997 yards and three touchdowns. He added 490 yards and a score in the passing game as well.
Forte should still be the first running back taken in a fantasy draft not named Ray Rice. Like Rice, his unique ability to put up massive yardage through the air and on the ground makes him one of the most valuable players in fantasy football.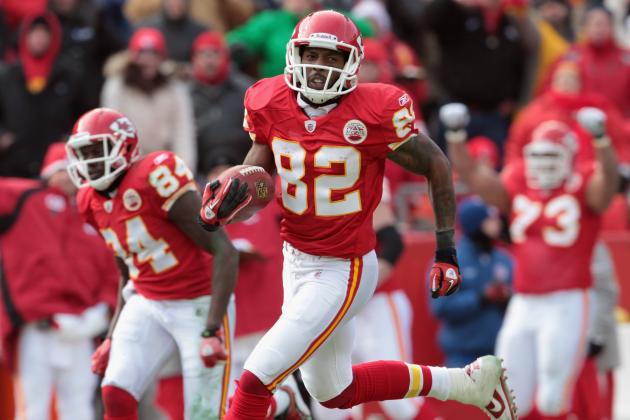 Jamie Squire/Getty Images

Dwayne Bowe had a down year last year in terms of total touchdowns, but that was with Tyler Palko at quarterback. No offense to Mr. Palko, but he's not even in Matt Cassel's league and it's a sure thing the Chiefs will have an upgrade at quarterback or Bowe will bolt for a team with a star at the position.
Bowe posted 1,159 yards and five scores in 2011, something that is becoming typical for him. This came during a season when he was the only thing defenses cared about when playing Kansas City.
Bowe is a star, and he is going to continue to dominate the league, especially if he goes to play with someone like, say, Tom Brady. Make sure to take Bowe as soon as possible in fantasy drafts next year.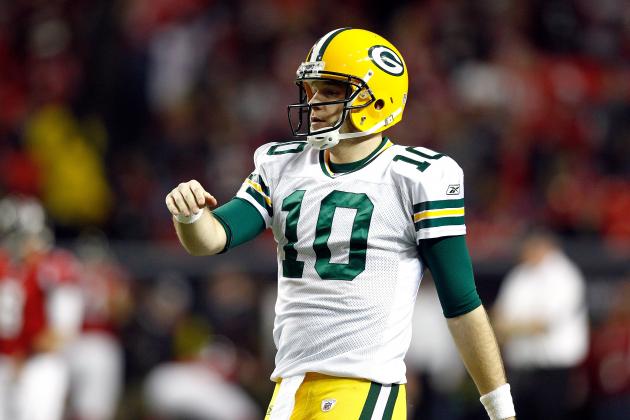 Chris Graythen/Getty Images

Matt Flynn is a free agent quarterback that will finally get his chance to be the starter on an NFL team in 2012. No matter where he lands, Flynn will likely be taken late in fantasy drafts and that's a huge mistake.
Flynn had a one game audition last year and he made the most of it, throwing for 480 yards and six touchdowns. He won't put up numbers like that every game, but he did enough in one game to earn him a starting gig somewhere.
Flynn has all the essentials to be a fantasy stud. Add in the fact he learned from Aaron Rodgers and Mike McCarthy, and it doesn't really matter what team Flynn lands on. Take advantage of Flynn falling in fantasy drafts and watch the trade offers roll in early in the season.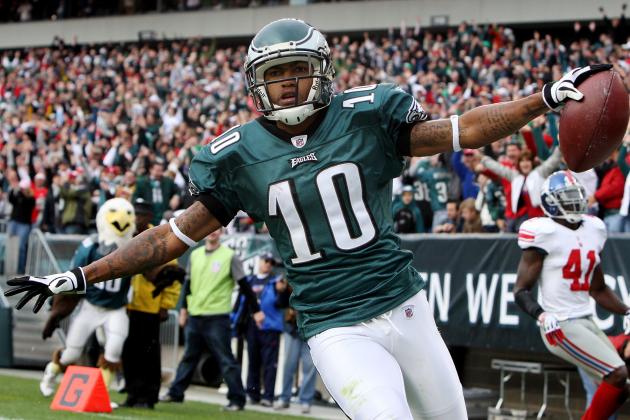 Jim McIsaac/Getty Images

DeSean Jackson is known for not only terrorizing opposing defenses but grabbing headlines in the national media for having a horrible attitude and displaying consistent immaturity. With that being said, that doesn't change the fact he is a valuable fantasy weapon.
In 2011, Jackson had a slight down year with 961 yards and four touchdowns. That's an anomaly for a player that consistently plays better, and will in 2012.
Jackson will find a home with a team in 2012 and be one of the main offensive weapons. If he has control of his destination, he will likely go somewhere with a star quarterback. While many fantasy leagues won't see Jackson taken high, take advantage of this and reap the rewards on the way to a fantasy championship in 2012.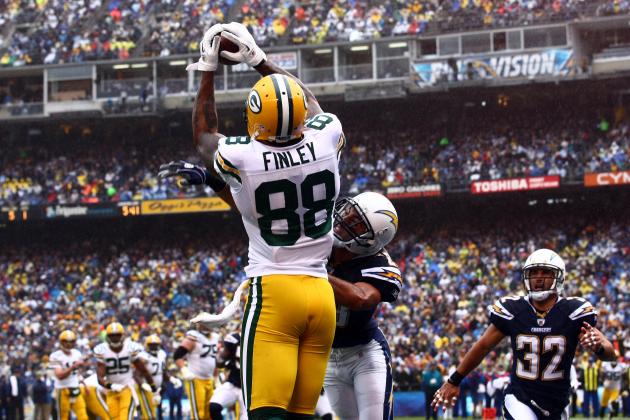 Donald Miralle/Getty Images

Jermichael Finley is one of those players that has to be taken early in fantasy drafts on potential alone. He is one of the players responsible for the revolution currently taking place at the tight end position.
With 767 yards and eight touchdowns last year, Finley continued to prove he is one of the better weapons at the position in the NFL. If he continues to work on his drop issues, he will have a huge 2012 campaign.
Finley is a player that will likely plummet in fantasy drafts, and that is something to take advantage of when looking for a play-maker. Finley is essentially a wide receiver, and will make major contributions in fantasy football next season.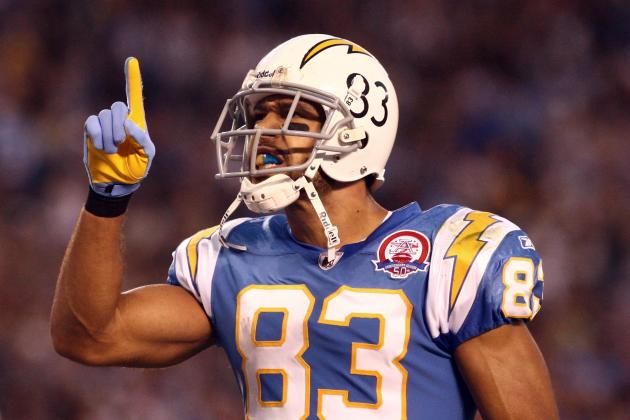 Donald Miralle/Getty Images

Vincent Jackson is one of the bigger receivers in the league, and coincidentally one of the better ones as well. His production has been consistent when not injured, and that won't change come 2012.
Jackson recorded 1,106 yards and nine touchdowns last season, as he proved yet again there aren't many players in the league that can cover him.
Jackson likely won't be back in San Diego next season, as he is looking for a massive contract on the open market. Wherever he lands, he is sure to be the No. 1 target of the offense. Passing on Jackson in fantasy drafts next year is a bad idea, as going against him will only cause pain and suffering.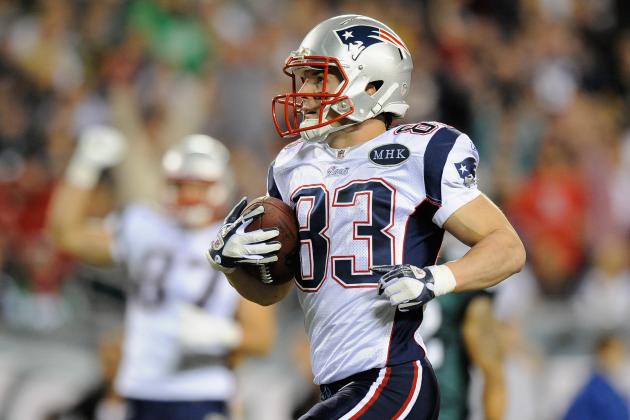 Patrick McDermott/Getty Images

Mr. Reliable, better known as Wes Welker, is a fantasy stud through and through. There aren't many players that put up better numbers than him on the football field and in fantasy leagues.
Welker had an astounding 1,569 yards and nine touchdowns last season, which led to an astronomical amount of fantasy points for owners who were lucky enough to pick him up. Even at 30 years old, this won't change in 2012.
It's hard to imagine Welker playing anywhere but in New England next year, and that means he will continue to get to play with quarterback Tom Brady. Welker should be one of the first players off the board once the 2012 fantasy season kicks off.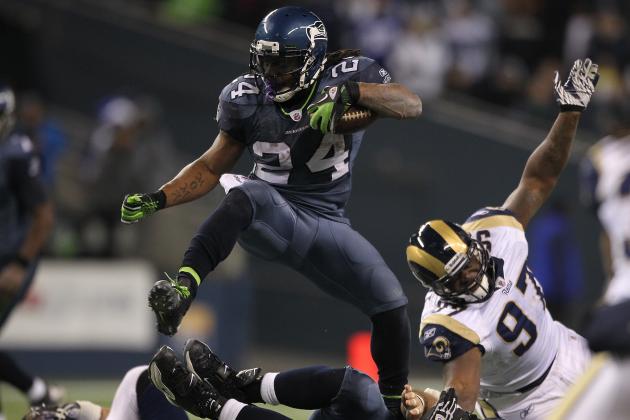 Otto Greule Jr/Getty Images

Marshawn Lynch dominated the NFL last year, and that trend will continue into 2012 and beyond. Lynch is only 25 years old, and is sure to be a fantasy stud no matter where he lands in 2012.
Last year Lynch rushed for 1,204 yards and 12 touchdowns, despite defenses focusing on him in the absence of a reliable quarterback. Lynch thrived under the pressure, and made opposing defenses pay all season long.
Lynch might be franchise tagged, and says he wants to remain in Seattle—but that doesn't matter here. When it's time to draft a running back for your fantasy team next year, it's hard to not take Lynch.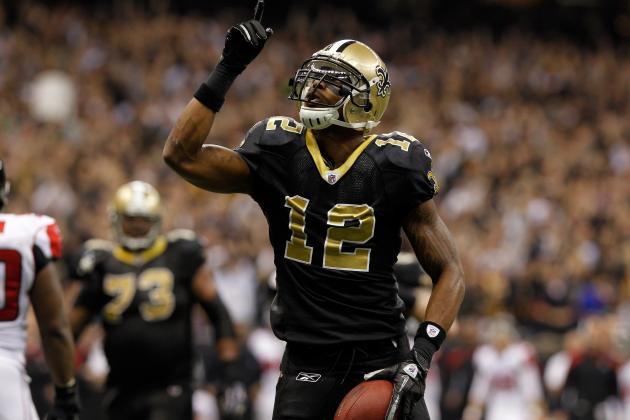 Chris Graythen/Getty Images

Marques Colston has been absolutely dominating the NFL since his debut in 2006. He is a massive target and easily the focal point of almost any offense he joins in 2012.
Colston put up 1,143 yards and eight touchdowns in 2011, nothing out of the ordinary for him. It helps that he has been playing with quarterback Drew Brees, but Colston would put up similar numbers with almost any quarterback.
Colston will continue his great run in 2012, and that means he will continue to be one of the better receivers in all of fantasy football. It's hard to not pick Colston in fantasy drafts next year, no matter where he lands in the NFL.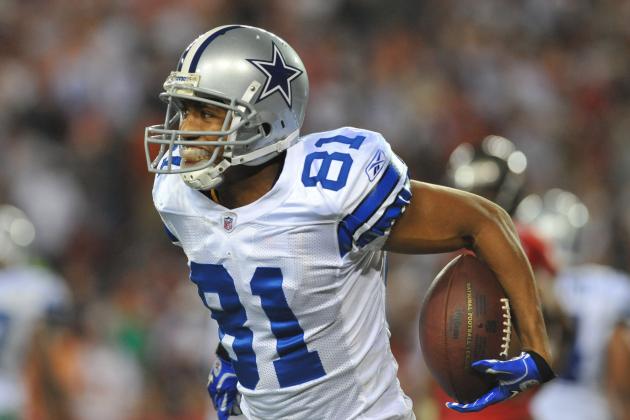 Al Messerschmidt/Getty Images

Laurent Robinson isn't a household name, but he will be after next year. He has had stints with three teams now, but in Dallas last year he finally received ample playing time and had the breakout season many were projecting him to have years ago.
Robinson accumulated 858 yards and 11 touchdowns while filling in for injured teammates, and established great chemistry with quarterback Tony Romo.
Robinson will be a hot commodity when free agency begins, and he should be in fantasy drafts as well. Take advantage of Robinson not being well known and watch the opposition learn his name the hard way in 2012.