Harry Redknapp: Would He Want to Replace Fabio Capello as England Manager?
February 8, 2012

Jamie McDonald/Getty Images
Wednesday February 8th 2012 has certainly been an interesting day in English football and one that could shape the future of the national team for years to come.
Fabio Capello stuck to his principles and in absolute disagreement with the Football Association over their decision to strip John Terry of his captaincy, decided to resign from his position of manager of the English national team.
Perhaps ironically, the sure fire favorite to replace Capello when his contract was due to expire following Euro 2012, Harry Redknapp, was already featured heavily in the news with the not guilty verdict on a tax evasion charge he received at Southwark Crown Court earlier in the day.
Fans and pundits alike have long since hailed Redknapp their favorite to take over the England job some day, despite the fact that the only meaningful trophy he has won in his managerial career was the FA Cup with Portsmouth in 2008.
Even with a lack of silverwear, Harry has over-achieved at just about every club he has been at and is currently third in the Premier League and just seven points off the leader: Manchester City, with his current club Tottenham Hotspur.
His success with Spurs in transforming them into a title contender amongst higher spending clubs is not only one of the reasons he is revered for the England job, but if the FA did decide to go with Redknapp, it would also make their job of allowing Tottenham to let him go, even trickier.
That said, if the stars aligned and the FA wanted Redknapp and Spurs allowed their manager to go, would he even want to take on the job of England manager?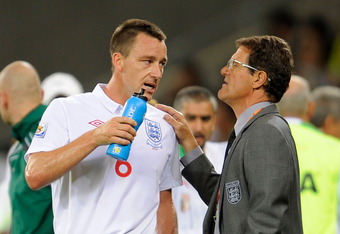 Michael Regan/Getty Images
What was, decades ago, the ultimate honor an English manager could achieve is now looked upon much less favorably given the fan and media scrutiny that comes along with the job.
While Harry is undoubtedly a competitive man, the opportunity to only be the second Englishman in history to lead his country to a World cup victory would leave him in eternity as a legend of the English game—an opportunity that most would relish.
It's not like the FA are cheap with their salaries for this position either.
That said, the job comes with a crippling amount of pressure, while he and his family would surely endure little privacy and constant scrutiny, which continues to increase with social media the way it is today.
While his current standing in the game is favorable as both a manager and a person, that all goes out the window if there are any failings on the national team while he is in charge.
How many of England's managers of the last two decades are still viewed upon favorably as a coach since they left the national team?
Capello? No.
McClaren? No.
Eriksson? No.
Keegan? No.
Hoddle? No.
Venables? Maybe.
Taylor? No.
Robson? Yes!
We have to go back to 1990 to find an ex-England manager who is still positively regarded by the English masses, up until and after his death in 2009.
Steve McClaren had to leave the country to find work due to the abuse he and his family were getting.
While Graham Taylor, Terry Venables, Kevin Keegan and Glenn Hoddle don't even have a coaching job to this day.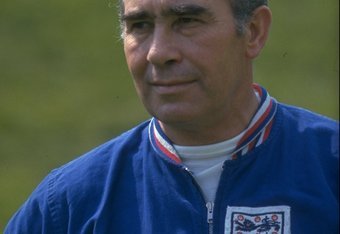 Tony Duffy/Getty Images
Is that the potential legacy Redknapp would like to leave?
Of course not, but Redknapp didn't get to where he is today with a fear of failing, he did it with confidence in his own ability to succeed.
The question is: Is managing England worth it for the 64-year-old?
It's impossible for anyone, other than Harry or maybe his wife, to know what he is thinking. But at this point it is unlikely that he will leave his post at Tottenham mid-season, especially with Stuart Pearce just being named care-taking manager for the upcoming friendlies.
But by this summer, Harry may well have a decision to make, and an extremely hard one at that.
Risk national ridicule and humility for a chance at eternal prominence, or retire a well-liked man with an above average career?
A decision that will shape his legacy, as well as the fortunes of the English national team for years to come.