San Antonio Spurs' Kawhi Leonard: Comparing the Rookie to NBA Stars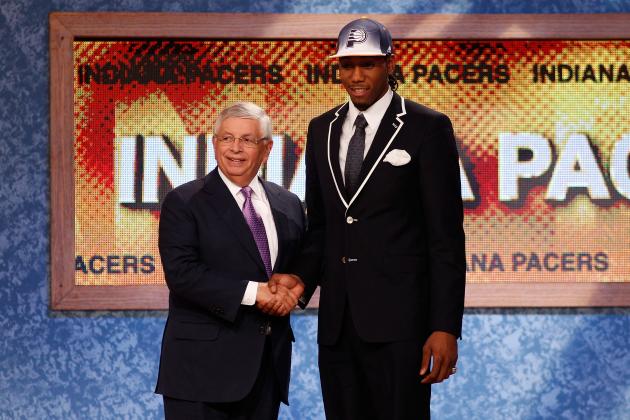 Mike Stobe/Getty Images

Kawhi Leonard has shown promise already in his first season in the NBA.
Traded to the Spurs on draft night, the San Diego State forward has quickly caught on and has been one of the most impressive rookies thus far.
In his rookie campaign, Leonard is already being compared to past NBA greats, due to his powerful defensive ability.
Here's a look at the stars who Leonard can be compared to.
Begin Slideshow

»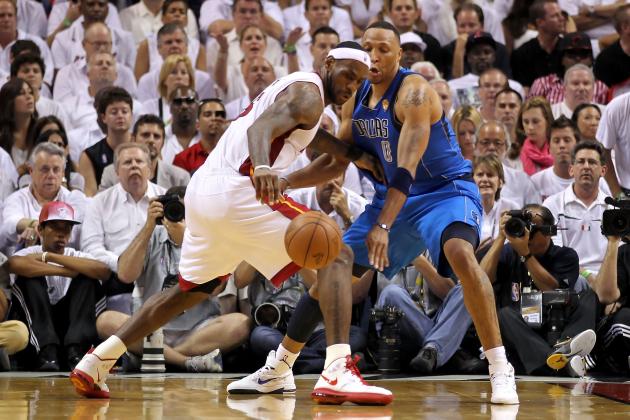 Mike Ehrmann/Getty Images

Shawn Marion's offensive ability has never been anything too special. His defining quality is his ability to guard the best player on the court—no matter what position he plays.
The six-foot-seven forward out of UNLV can guard shooting guards, small forwards or power forwards, depending on where he is needed.
Kawhi Leonard possesses this unique ability as well and performs with the same overall athleticism as Marion.
They are both impressive rebounders and play with unmatched energy and hustle.
Leonard has been compared to the four time All-Star since his days in San Diego and provides the Spurs with a young defensive star to build around.
Jonathan Ferrey/Getty Images

Gerald Wallace is one of the better forwards in the league, known for his impressive defensive ability. While Leonard is not yet able to match Wallace's offense, his lock-down defense has given us enough evidence to compare the rookie with the All-Star forward.
Like Wallace, Leonard is a versatile defender, whose athleticism makes him a valuable asset to any team.
Wallace is the ideal comparison for Leonard, but in order to fully live up to those standards, Leonard's offensive game will need to improve.
Now, this isn't to say that Leonard is inept when it comes to scoring, but he does not possess Wallace's ability to knock down a big shot or blow by a defender with ease.
Still, the pure athleticism of Leonard makes Gerald Wallace a nice comparison.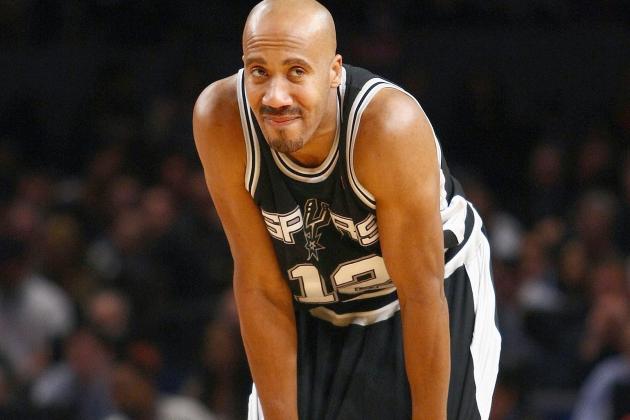 Chris McGrath/Getty Images

Known for his strong defensive ability, Kawhi Leonard was compared to defensive great, Bruce Bowen.
Like Bowen, Leonard has the unique ability to guard players of all talents—along the perimeter and inside. His perimeter defense has been outstanding, especially after a game in which the rookie guarded Kevin Martin.
Coach Gregg Popovich noticed the similarities as well; he stated in a postgame press conference:
"It's huge for us to have a guy on the team that can do similar things to what Bruce did in the past."
When Pop makes that kind of a statement publicly, you know he's excited.
Bowen was named to the NBA All-Defensive First Team five times and the Second Team three times. He also helped San Antonio to three championships and is having his number retired.
Not a bad player to be compared to in your rookie season.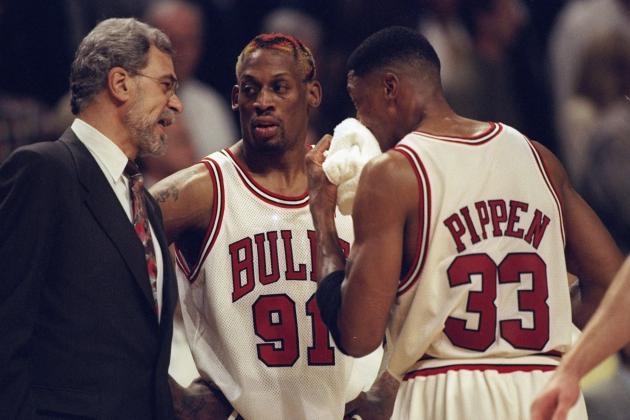 Jonathan Daniel/Getty Images

Kawhi Leonard isn't Scottie Pippen nor will he ever be Scottie Pippen. However, if you compare the two players, you start to notice some similarities.
Pippen was known for his lock-down defense; he was named to eight consecutive All-Defensive First Teams.
Leonard (6'7'') and Pippen (6'8'') were never known as giants. However, both possess a wingspan of over seven feet and have gigantic hands, making them great defensive players.
Pippen had a slow offensive start in his rookie year as well. His 7.9 points per game can be compared to Leonard's 7.1. Pippen averaged just over 20 minutes per game in his rookie season—Leonard 23.7 minutes. He has already been more impressive on the boards than the rookie version of Pippen.
If Leonard can improve similar to the way Pippen did, San Antonio will be a great team for many years.