Salt Lake City to Bid to Host Another Olympic Games
February 8, 2012

After deeming the 2002 Olympics a "spectacular success,"  Utah Gov. Gary Herbert and Co. are reportedly looking into bringing the Olympics back to Utah in 2022 or 2026.
According to the Salt Lake Tribune, Herbert and Salt Lake City Mayor Ralph Becker announced on Wednesday that they've created an exploratory committee to see what it would take to put together a formal bid for the 2022 or 2026 Winter Olympics.
Ally Isom, the governor's spokeswoman, said, via the Tribune:
"We need to look at what the real costs would be of upgrading facilities, putting a bid together...and what other competitors are out there. This is meant to be a small group to advise the governor on whether we should pursue a bid."
The Salt Lake Games in 2002 were among the most successful Winter Olympiads in history, setting records for broadcasting and marketing programs. Over 2 billion viewers watched more than 13 billion viewer hours, according to Olympic.org. It was an increase of 1.5 billion viewer hours (12.5 percent) over Nagano in 1998.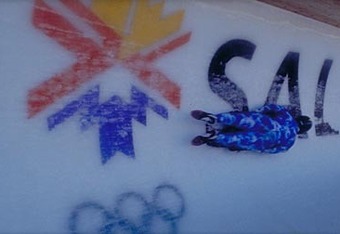 Herbert said that he sees any future bid being privately financed, although Lt. Gov. Greg Bell said he wouldn't rule out a private-public partnership.
Said Becker in a news release:
"As we explore the possibility of again hosting the Olympic Winter Games, there is no predetermined recommendation. We believe an investment of meaningful time and effort is worthwhile to make the right decision — not only for Salt Lake City, but for all of Utah."
Utah is currently celebrating the 10th anniversary of the 2002 Winter Olympics and it's no wonder why they're exploring a bid while the state is abuzz.