MLB Trade Speculation: 8 Teams Still Looking to Deal Top Talent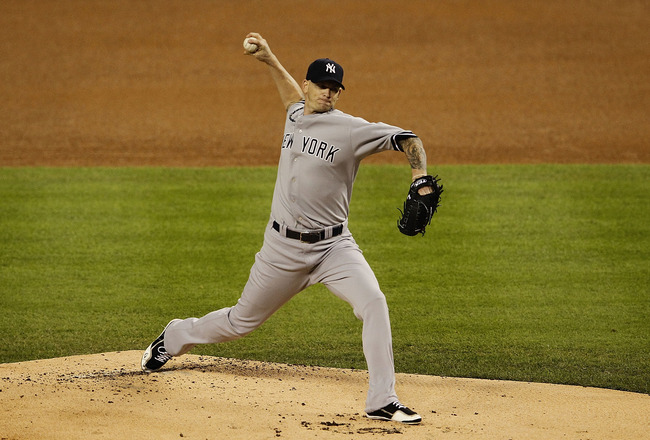 Leon Halip/Getty Images
Free agency is finally wrapping up this offseason, so naturally most teams have their lineup set. That's an ideal situation for any team, but some either still have holes that need to be patched or suddenly have an overabundance of talent in an area.
In these situations, trades can still be made that help out both teams. If a team has six starting pitchers, then they might as well trade number six, either to free up contract space or to bulk up elsewhere.
Here are eight teams that could very well end up making a major trade over the next month.
Tampa Bay Rays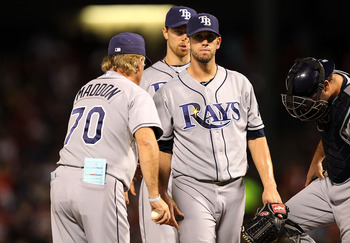 Ronald Martinez/Getty Images
The Tampa Bay Rays have so much young starting pitching that there's nowhere to put it. David Price, Jeremy Hellickson, Matt Moore, Wade Davis, James Shields and Jeff Niemann are all competing for five spots.
Shields or Niemann make for likely trade candidates if anyone is still looking for starting pitching.
Shields in particular could be a nice pickup given the year he had. Since it seems like an outlier for his career, I can see the Rays capitalizing.
Atlanta Braves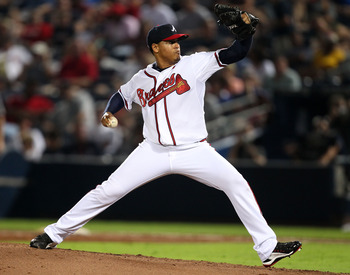 Mike Zarrilli/Getty Images
Early in the offseason, it was clear that the Atlanta Braves were trying to deal Jair Jurrjens and Martin Prado, the former in particular because their farm system was loaded with pitching.
In early February, both are signed for this season, but the Braves will gladly take offers and Jurrjens is a good, young talent to invest in if a team wants more starting pitching.
New York Yankees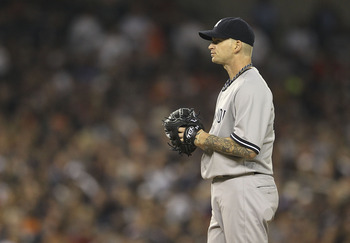 Leon Halip/Getty Images
This offseason, the Yankees quietly (for them) went from having a shortage of quality starting pitching to an overabundance. Behind CC Sabathia, they have Ivan Nova, A.J. Burnett, Phil Hughes, Michael Pineda, Hiroki Kuroda and Freddy Garcia.
One will likely be moved to the bullpen, but this means that there is Yankee starting pitching up for grabs, most likely A.J. Burnett and his contract.
If any team wants the innings eater, the Yankees will gladly part ways.
Houston Astros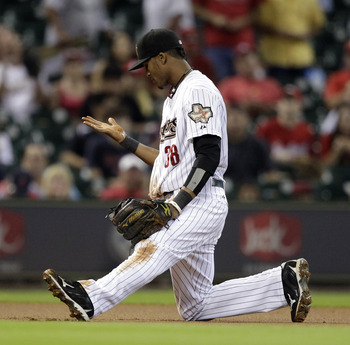 Bob Levey/Getty Images
I'm still very surprised that the Houston Astros, who are now in full rebuilding mode and looking at an American League transition, still have three major players who probably should have been traded in the offseason.
Carlos Lee and Brett Myers have one more year left on their deals and could definitely be traded for some high-quality prospects.
Wandy Rodriguez could be had for a steeper price as well, since he has two years left.
Chicago White Sox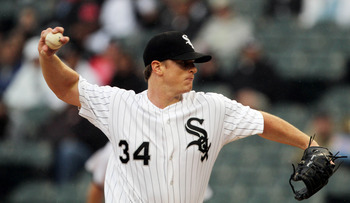 Tasos Katopodis/Getty Images
Unlike the other teams on the list so far, who clearly either have an overabundance of talent or are ready to rebuild, the Chicago White Sox seem like they could either trade for top talent or trade it away.
In either case, their farm system is among the worst in the league even after trading away Carlos Quentin, so if the price is right for Gavin Floyd or someone else, the White Sox will listen.
Chicago Cubs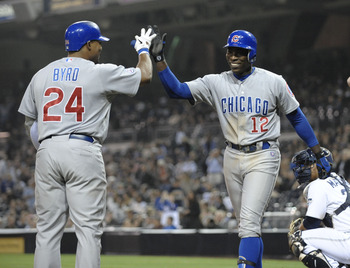 Denis Poroy/Getty Images
The Chicago Cubs, in the midst of rebuilding, have traded most of their problems away, finally. However, one bloated contract still remains in Alfonso Soriano, and Matt Garza has always been a subject of trade rumors.
If anyone wants to cough up either a couple solid prospects or simply take most of Soriano's contract, then the Cubs would be that much further down the road in rebuilding.
Detroit Tigers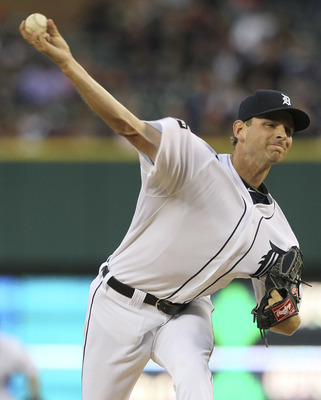 Leon Halip/Getty Images
At this point in the slideshow, "top talent" is perhaps a bit of a stretch, but while Detroit is loaded with both hitting and pitching, there is one player who keeps popping up in trade rumors.
Jacob Turner doesn't seem likely to crack the rotation unless they give him the fifth spot, and it's possible they may try to become even stronger through trading either him or another young gun (perhaps Max Scherzer).
I don't see that happening, but clearly there's no way of knowing what Detroit has up its sleeve.
Los Angeles Dodgers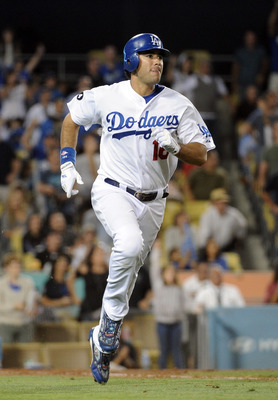 Harry How/Getty Images
The Dodgers, aside from Matt Kemp's huge deal, have very few big contracts to worry about, and one player who has popped up frequently on trade rumors is Andre Ethier.
Ethier's contract is up at the end of 2012, and the Dodgers may be looking at him as someone who can give them high-level prospects to help build around Kemp and Clayton Kershaw.
Keep Reading