Pittsburgh Steelers: Who Benefits the Most from the Todd Haley Hire?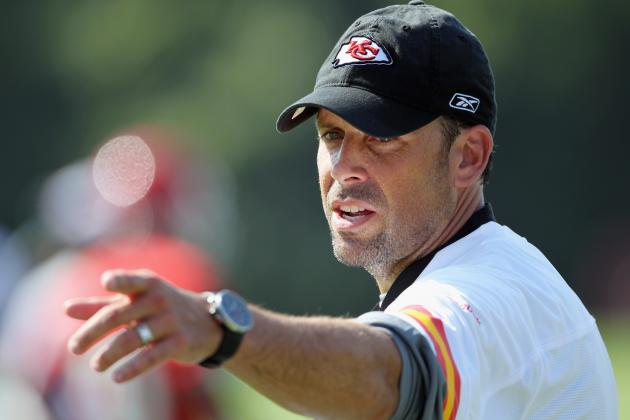 Jamie Squire/Getty Images

On Tuesday, the Pittsburgh Steelers named Todd Haley as their next offensive coordinator.
The former Kansas City Chiefs head coach and Arizona Cardinals offensive coordinator will be a stark contrast to the Steelers' former offensive coordinator Bruce Arians.
Haley is well-known for his fiery style and this may rub some players and coaches the wrong way. However, he is also a good offensive mind who will help push the Steelers in the right direction offensively.
While with the Chiefs, Haley had one of the best rushing attacks in the league, including the top rushing attack in 2010 behind Jamaal Charles and Thomas Jones. Though he never had a an elite offense in Kansas City, he did focus the offense around the team's strength which was running the ball.
That does not mean Haley isn't willing to open up the offense. At one point while in Arizona, he coached the worst rushing offense in the league, but that was because he had Kurt Warner and Larry Fitzgerald to work with.
Under Whisenhunt, Haley began to call plays late in the 2007 season before taking over full-time in 2008 when he helped direct an explosive Cardinals' offense.
The 2008 Cardinals finished second in the league in passing (292.1 ypg) and set a franchise scoring record with 26.7 points per game, which ranked third in the league. They ranked seventh in scoring in 2007.
It is this type of production that the Steelers will expect from their offense next year and why Haley will now be in control of their offense.
Here is who will benefit from the presence of Haley at offensive coordinator.
Begin Slideshow

»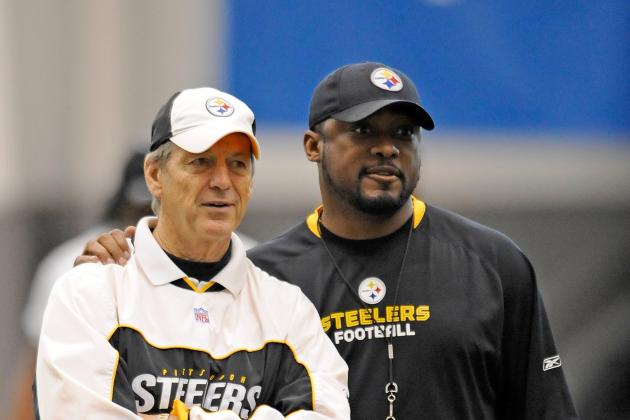 Joe Sargent/Getty Images

In his five years as Steelers offensive coordinator, Arians' offense had never ranked higher than ninth in the league. That occurred in his first year when he primarily was running Whisenhunt's offense, and the Steelers averaged 24.6 points per game.
Since then the Steelers have not been able to finish in the top third of league offenses and fell all the way to 21st in the league this season, scoring only 20.3 points per game.
Though Haley did not have much success in Kansas City as head coach, he did not have the elite-level talent that the Steelers have on offense.
Improved offensive production will help relieve some pressure off the defense, who perennially ranks at or near the top in points allowed.
The defense expects to go under a partial transformation this year with the potential losses of Aaron Smith, Casey Hampton, James Farrior and Larry Foote.
It will be tough for the defense to maintain their status as top scoring defense in the league, but even if it does, it would certainly welcome more points from the offense.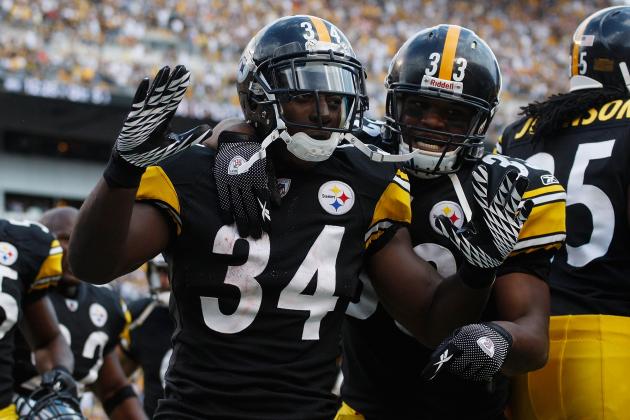 Jared Wickerham/Getty Images

As previously mentioned, Haley will adapt his offense to the talent he has to work with. Luckily with the Steelers, he has a ton of options.
In Arizona he had a dominant passing attack, and in Kansas City, a dominant rushing attack. That rushing game peaked in 2010 when the Chiefs led the NFL with 164.2 yards per game.
The Steelers will not run the ball that much, but they will likely try to have a more balanced offense in the sense that they will not completely de-emphasize the ground game like Arians did.
That is good news for Rashard Mendenhall and Isaac Redman.
Haley has used a fullback in his offense, which means that the Steelers top running backs could have a true lead blocker clearing the way for at least some of them.
Mendenhall and Redman make a solid one-two punch, assuming Mendenhall is healthy, and Haley will use both.
Haley had a dynamic rusher in Kansas City with Charles and Mendenhall could be that type of threat for the Steelers. He will also get the running back involved in the passing game.
In 2009 and 2010, Charles had 40 and 45 receptions, respectively. By comparison, Mendenhall has never had more than 25 receptions in a season.
Since Mendenhall is coming off of an injury, Redman should also see significant action.
When Charles finished third in the league in rushing in 2010 with over 1,400 yards, his backup Thomas Jones rushed for nearly 900 yards.
Redman will not put up those type of numbers if he is behind Mendenhall, but the two should have a productive year, especially if the Steelers upgrade the offensive line.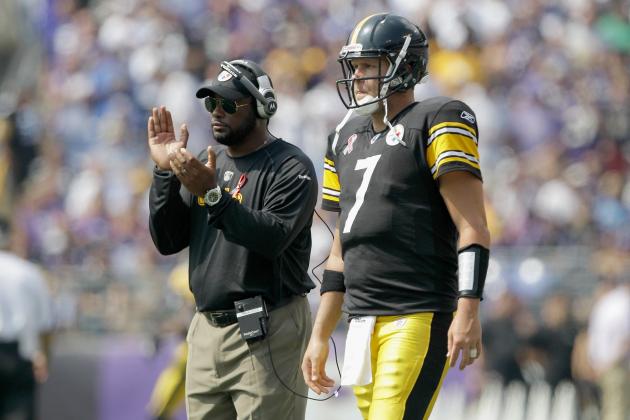 Rob Carr/Getty Images

Mike Tomlin apparently did not have much of a decision in allowing Bruce Arians to leave the Steelers.
In an interview with Steelers.com, team president Art Rooney II said of Arians that "it was time for a change."
Rooney was not satisfied with the lack of offensive production, ranking 21st in the league in scoring, and is concerned over Ben Roethlisberger's long-term health. Tomlin should be concerned as well.
This team is built to win now and even with the impending offseason roster moves, the Steelers should still be contenders next year, and Rooney wants them to capitalize on this window.
Tomlin would have been under a tremendous amount of pressure, even with all of his success, without a change of coordinator.
Haley provides a contrasting style to Arians and will help push this offense to reach its potential, even if it means rubbing some players the wrong way.
Whether the players and coaches like his style, if Haley helps the Steelers get to another Super Bowl, they will adjust to him quickly.
Tomlin has had an elite level defense since being hired by the Steelers, and he has the talent on the offense to match. It is now up to Haley to help them reach that potential.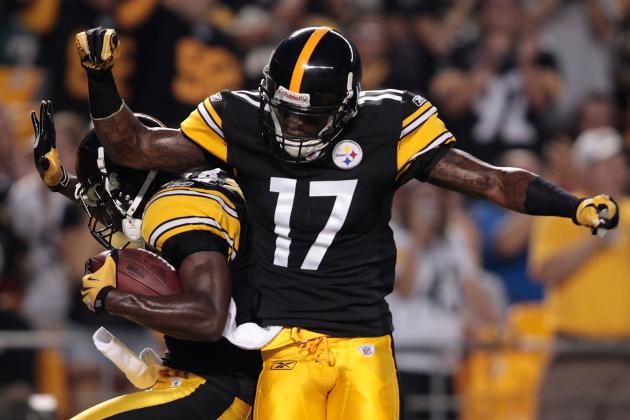 Jared Wickerham/Getty Images

Under Haley, the 2008 Cardinals had three receivers eclipse the 1,000-yard plateau.
Pittsburgh has three young and talented receivers with similar potential, and two of them, Mike Wallace and Antonio Brown, surpassed 1,000 yards this season.
A healthy Emmanuel Sanders is the third weapon in the receiving trio, and big things are expect of him next year. With Haley calling the plays, they all could put up huge numbers.
Haley has proven to run his offense to the team's strengths and has experience with an outstanding passing game in Arizona, and he helped develop Tony Romo and the Dallas Cowboys' passing game prior to that.
But of the trio, there is one player who could benefit more than the others, and that is Wallace.
There have been some that have called Wallace a "one-trick pony," basically a deep threat. That is exactly what Haley called Larry Fitzgerald while in Arizona.
Haley felt that Fitzgerald went down too easily and believed he could do more to break tackles to become a better receiver.
Fitzgerald could have moped and complained about the critique, but instead he did something about it and credits Haley for his development.
"He wanted it so bad for us. He prepared so much and he pushed us," Fitzgerald told Missouri Sports Magazine in 2010. "I think Todd is a great coach. He's fun to play for. Everybody says he's a hard ass and this, that and the third, but at the end of the day when Todd came in the locker room he'd give you the biggest hug."
Wallace does not have the same raw athletic abilities of Fitzgerald, but he does have the talent to be one of the elite receivers in the league, and Haley is a guy who can push him to achieve that.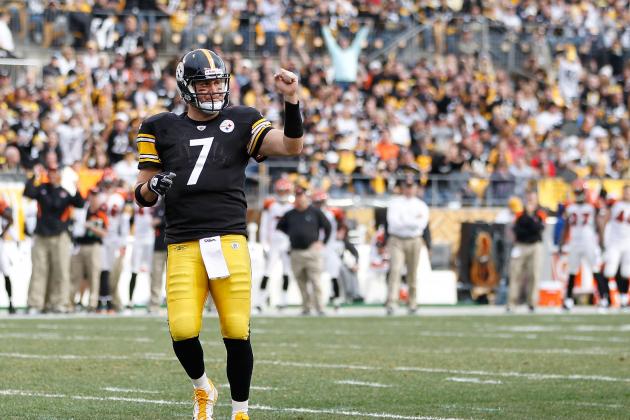 Gregory Shamus/Getty Images

Roethlisberger is more about winning than statistics, and that is why he should be happy about the hiring of Haley.
Though they are both competitors and believe in their own ways at running an offense, Roethlisberger and Haley will have to find common ground to get the Steelers back to a championship.
Roethlisberger has all of the talent in the world, and now Haley will put him in better position to succeed, particularly at getting the Steelers into the end zone.
Since he coached both a primarily passing and rushing offense, Haley has the ability and willingness to adjust to what works.
Haley should better set up Roethlisberger for success, as well as have him play more within a system that gets the ball out quickly and uses his running backs as safety nets to help avoid all of the sacks that he has traditionally taken over the years.
However, that does not mean that Roethlisberger cannot play his style of football either. Haley will recognize Roethlisberger's strengths and weaknesses and focus on using the strengths to the Steelers' advantage.
One thing that we should not expect is for the Steelers offense to look like a jumbled mess that it sometimes did under Arians.
No longer should the game plan be to have Roethlisberger run around the field looking to throw the ball long, but instead a well-designed scheme that is using the team's personnel to its strengths.
Do not worry about anyone's feelings being hurt here, but instead about winning football.
Follow me on Twitter @ChrisG_FC