Manchester United: Wayne Rooney and 10 Players Who Will Carry Team to the Top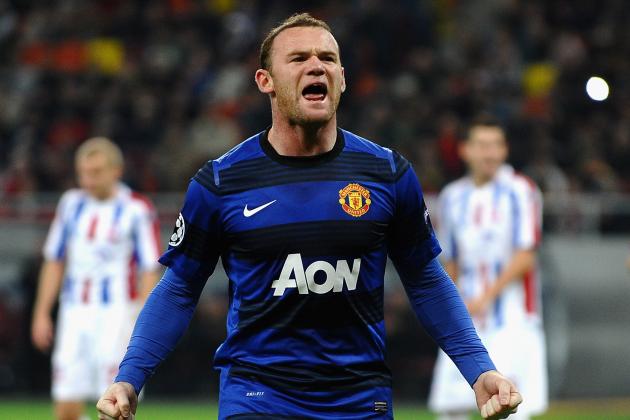 Laurence Griffiths/Getty Images

The Premier League season is close to the end. There are 14 matches ahead, and Manchester City leads the table with 57 points. Manchester United is just two away and is hoping to grab its 20th title.
To accomplish the feat, the players needs to step up and have great performances in the meetings to come. Let's take a look to some of them.
Begin Slideshow

»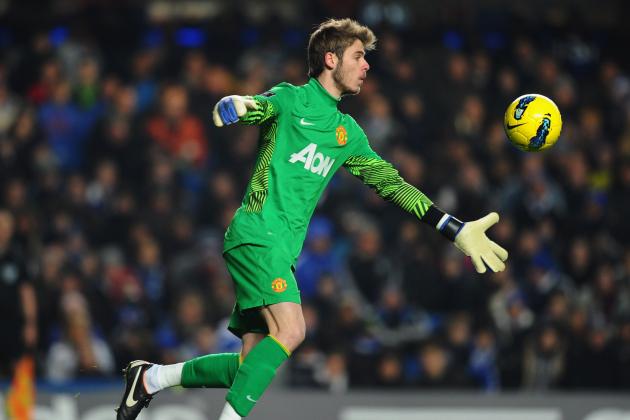 Mike Hewitt/Getty Images

We've seen some glimpses of what David De Gea is capable of doing; the save against Chelsea was superb.
The Spaniard is one of the most important players; he needs to be confident and prove why Sir Alex Ferguson signed him to replace Edwin Van der Sar, who recently gave one piece of advice to David.
This season, the goalkeeper has 62 saves and five clean sheets.
Alex Livesey/Getty Images

He hasn't been up to his best, but Patrice Evra needs to work hard since the weakest line of the team is the defense.
In the last matches he has fell short from showing his A game, but we all know that Evra is a strong player who hardly ever gives away an inch, so he needs to find himself soon in order to help United.
As he said recently to the club's website: "We just have to say to ourselves we have to win all of them. I know it's not easy but if you want to win the league, you have to win these sort of games."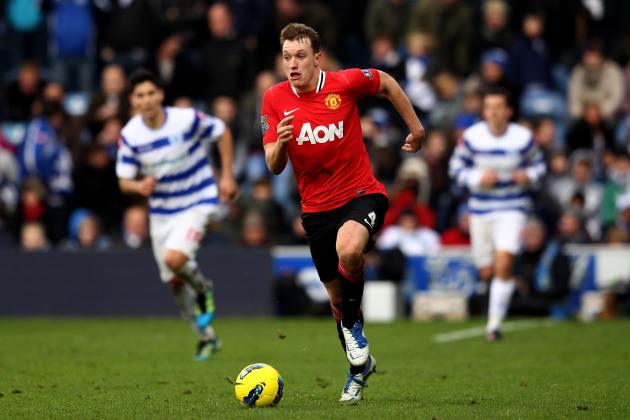 Richard Heathcote/Getty Images

If there's someone who has proven himself, that's Phil Jones. The 19-year-old has played 19 Premier League matches and scored once, but it's as a defender that he has shown his true abilities.
Jones couldn't have arrived in a better moment, after Nemanja Vidic's injury, he took over United's defense. He's one of the players who works harder on and off the pitch, and he really needs to keep doing it.
Scott Heavey/Getty Images

Against all odds, Chris Smalling has adjusted to his new role as a right-back. He's a natural centre-back, but after several players got injured, Sir Alex Ferguson decided to change his position.
Smalling's aerial game is very good, plus his ability to accurately distribute the ball makes him one of the most talented players in the squad, despite being only 22 years old.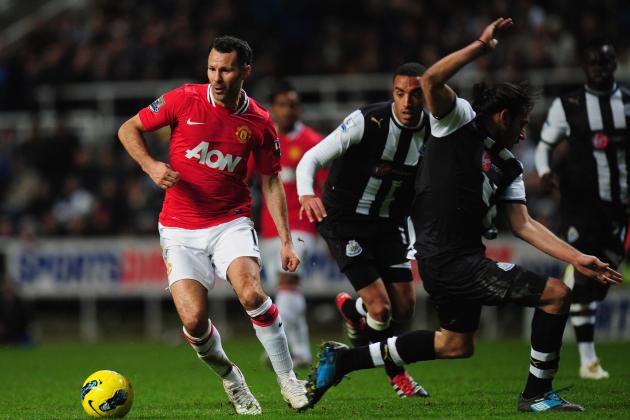 Stu Forster/Getty Images

Ryan Giggs has already proven why he's the most experienced player on the team and how much of a difference he makes when he's on the pitch.
One of his most notable skills is being a creative midfielder, giving his teammates goal opportunities, but also, scoring himself.
He has played 16 matches, has eight assists and one goal, so far.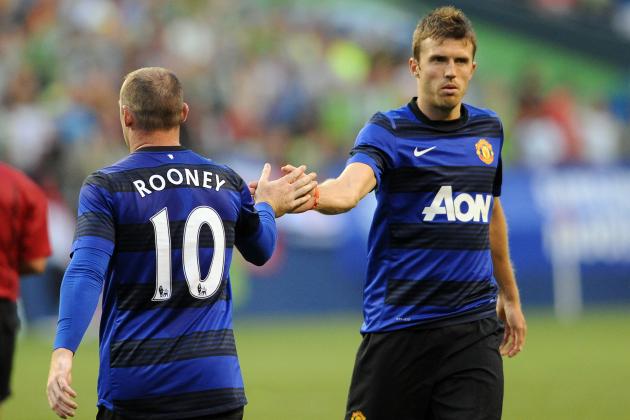 Steve Dykes/Getty Images

Michael Carrick knows how to handle and protect the ball while he decides which of his teammates has better opportunities to score.
At age 30, Carrick has settled as a reliable midfielder who gives safe passes and distributes the ball all over the pitch.
His performance in the Premier League includes two goals, 16 games and one assist.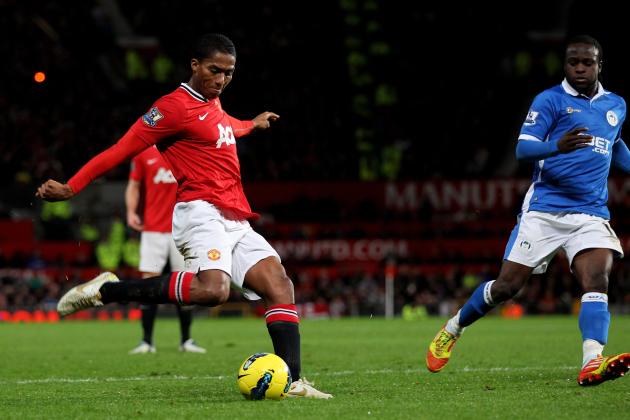 Alex Livesey/Getty Images

Antonio Valencia sends some of the most lethal crosses in the league. The Ecuadorian winger has become one of the most reliable players of the Red Devils.
This season he records 16 Premier League meetings and two goals. He sits second in the assists department, with nine, just three back from Spaniard David Silva.
The fans know Valencia's performance has been a cornerstone to being two points away from the Citizens, reason enough to choose him as January's best player; he attracted a 79 percent of the votes, according to the team's website.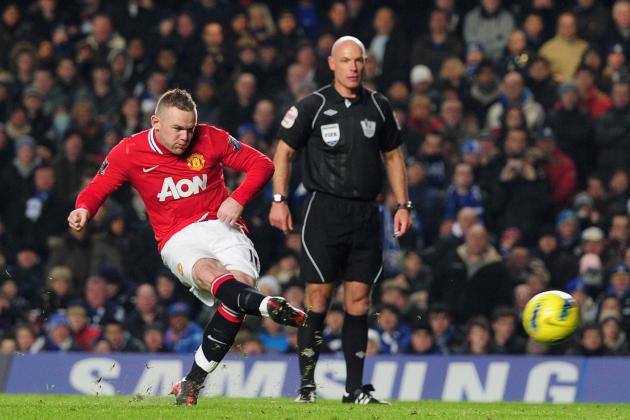 Shaun Botterill/Getty Images

Wayne Rooney is currently the top scorer of Manchester United with 15 goals in 21 matches played in the Premier League. His performance so far has been better than last year's, when he scored 11 times in 28 meetings.
Wazza needs to keep up the good work and embrace his role as one of the club's leaders in order to take United all the way to the title.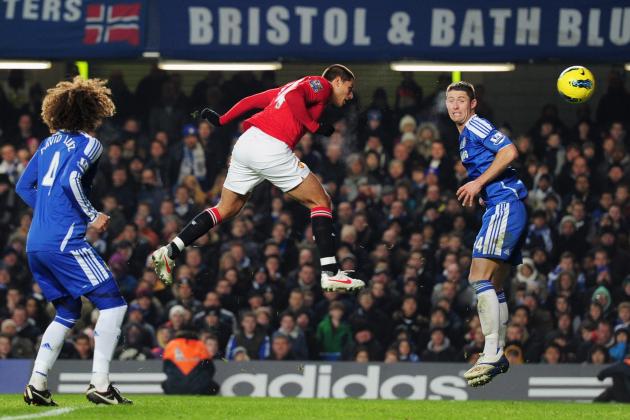 Shaun Botterill/Getty Images

The Mexican hero knows to define in key moments. Javier Hernández gave United the tie against Chelsea after sending the ball to the net with a strong and precise header.
Hernández has already scored eight times this season and takes advantage of every opportunity Sir Alex Ferguson gives him.
Despite the fierce competition -with Danny Welbeck and Dimitar Berbatov- Chicharito's ability to be in the right moment at the right time make him a unique footballer.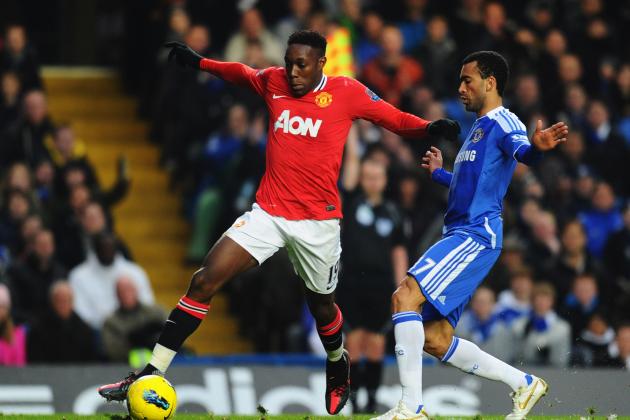 Mike Hewitt/Getty Images

Different from Javier Hernández, Danny Welbeck is a forward who not only shoots, but creates opportunities. He is a strong player, whose physical attributes help him handle pressure and tackles in style.
Welbeck is a fast and fierce striker who has already scored six times in 18 Premier League appearances. He's one of Ferguson's trustworthy players and has certainly paid the team back.