Lakers Rumors: Jonny Flynn, Gilbert Arenas and 5 Players Who Wouldn't Rescue LA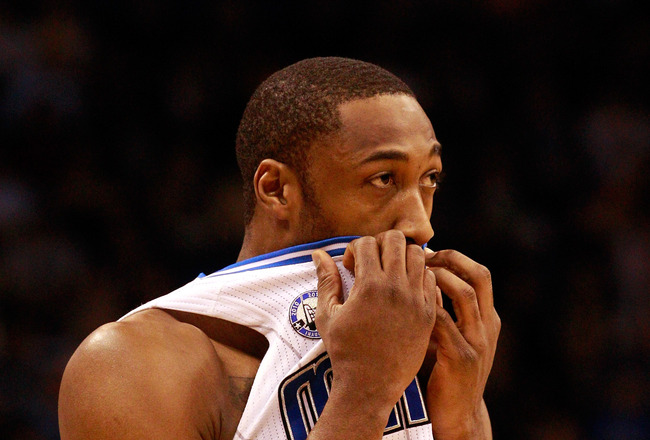 Sam Greenwood/Getty Images
Los Angeles Lakers fans have been waiting for general manager Mitch Kupchak to makes some moves to improve this Lakers team for some time now.
Yet nothing happens and the same issues trouble this Lakers team from game to game.
Given the lack of valuable trade assets currently on the Lakers roster, a major move is very unlikely to happen.
While that doesn't mean Kupchak can't make moves, the players currently linked to the Lakers won't help.
Here's a look at a few guys that, if acquired, won't rescue the Lakers.
Jonny Flynn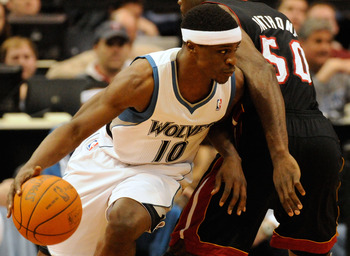 Hannah Foslien/Getty Images
Once the No. 6 pick in the NBA Draft, Flynn had a decent rookie year in Minnesota, but has struggled ever since.
Currently the third string point guard in Houston, Flynn is drawing interest from the Lakers, but isn't a guy that can come in and offer the immediate help the Lakers need.
Morris Peterson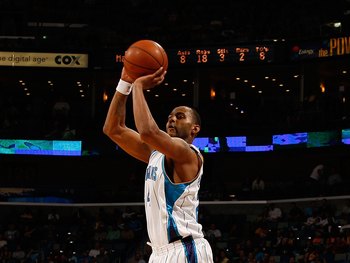 Chris Graythen/Getty Images
In search of absolutely anyone that can shoot the basketball, the Lakers recently held a workout for Morris Peterson.
During his career, Peterson was a much better shooter then anyone currently on the Lakers roster, but he wasn't great and hasn't played in the NBA since playing four games for Oklahoma City last season.
Gilbert Arenas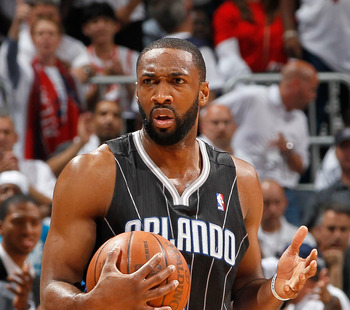 Kevin C. Cox/Getty Images
Arenas is holding a workout in Los Angeles this week and it's unsure if the Lakers will be there, but he's the last guy the Lakers need.
They don't need a shoot first type of guard who isn't a good shooter to begin with. Arenas had the worst field goal percentage in the NBA last season of any guy that played 15 minutes or more per game.
What the Lakers need is a point guard that can get them in their offense and move the ball effectively, but who can also knock down an open shot when needed.
Arenas doesn't help.
Rasheed Wallace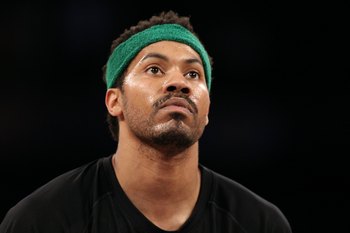 Christian Petersen/Getty Images
The Lakers aren't the team that needs to take a look at Rasheed Wallace right now. They have other areas that need improvement.
Losing out on Kenyon Martin, they could take a chance on Wallace, but they need guard play. Wallace can likely still shoot it and could give them decent post defense, but they need to think perimeter players first.
Dwight Howard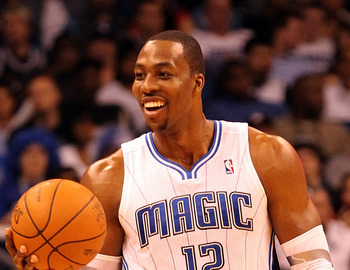 Sam Greenwood/Getty Images
OK the Howard rumors are old, but he really doesn't help this Lakers team out if he would cost Pau Gasol and Andrew Bynum.
Los Angeles is getting fantastic production from Bynum and while Howard is still the best center in the game, it makes little sense to create another hole at the 4 right now when the most pressing needs are a point guard and a quality wing player.
Keep Reading

Los Angeles Lakers: Like this team?