NHL Trade Talk: The Player Each Team Wishes It Could Get Rid Of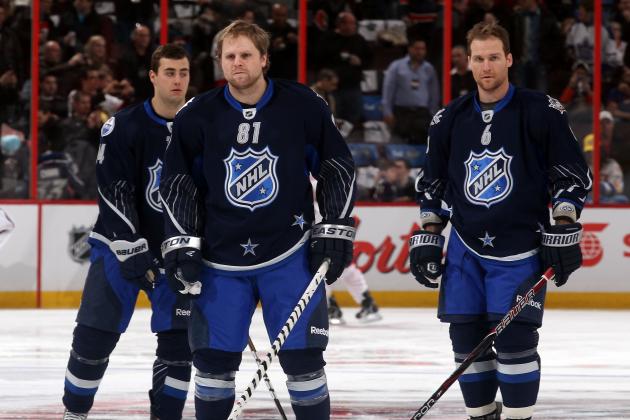 Christian Petersen/Getty Images

The NHL trade deadline is rapidly approaching. Each team's general manager will field a call about one trade or another in the next week.
When they do, each one will have a player on their mind to deal away. In doing so, it does not make that player a villain, scapegoat or misfit necessarily.
However, there may be a contract that a general manager wants out of or a player the team can survive without but can recoup some value.
Allow me to present the player each team will be willing to part ways with.
Begin Slideshow

»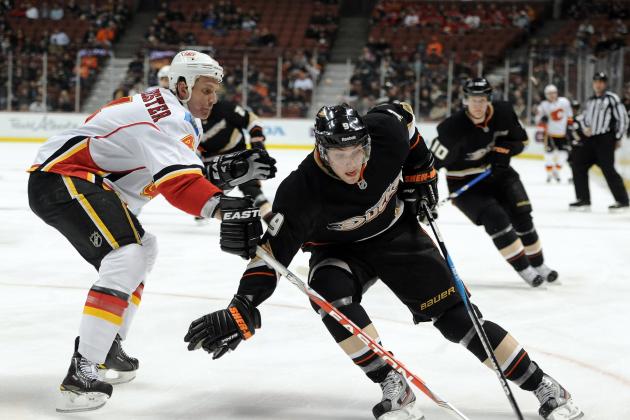 Harry How/Getty Images

Don't get this misconstrued, Bobby Ryan is a good hockey player with tremendous potential. The problem is the Ducks are a struggling franchise, and he is probably their best chance to make a trade to help the team without going overboard.
Rumors heated up in December when Ryan himself admitted he believed a trade would happen.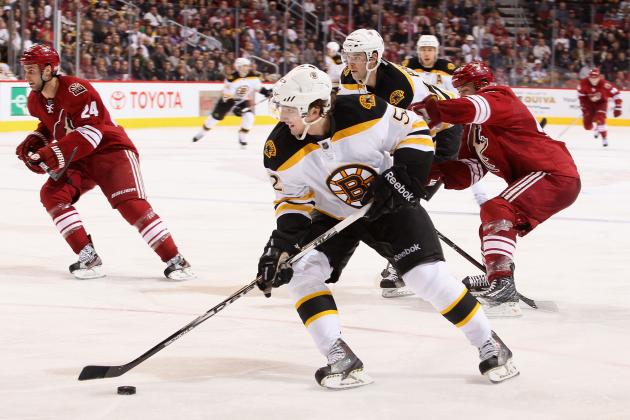 Christian Petersen/Getty Images

At a $1.3 million cap hit, the Boston Bruins would love to part ways with Zach Hamill's contract. Unable to maintain a roster spot or light the lamp, Hamill has been placed on waivers.
The Bruins have dream team roster, and Hamill's recent launch to the scrap heap puts him on this list.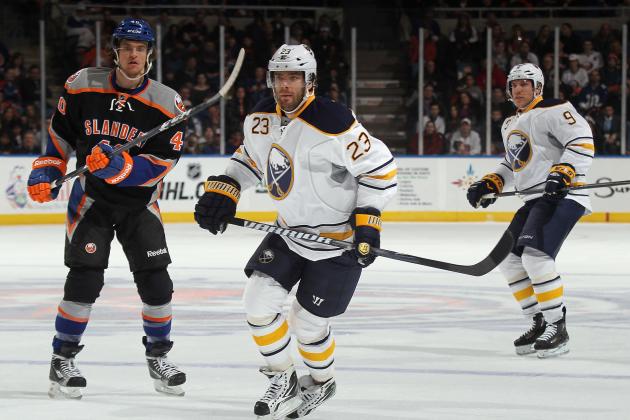 Bruce Bennett/Getty Images

The Buffalo Sabres took a big swing and whiffed miserably on this signing last summer.
Ville Leino never broke the 20-goal mark in his career. Four goals and nine assists in 41 games is not what they were hoping for when they gave him a six-year, $27-million deal.
If Buffalo gets any offers, they should be listening.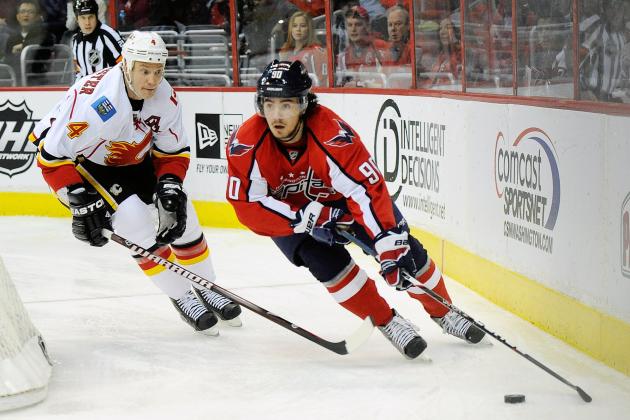 Patrick McDermott/Getty Images

Jay Bouwmeester's trade value is probably at an all-time low. His contract is at an all-time high, though.
A $6.6 million cap-hit is not worthy of what Bouwmeester brings. Granted he has potential and talent, but his head is not in it, and the Flames should look to get out.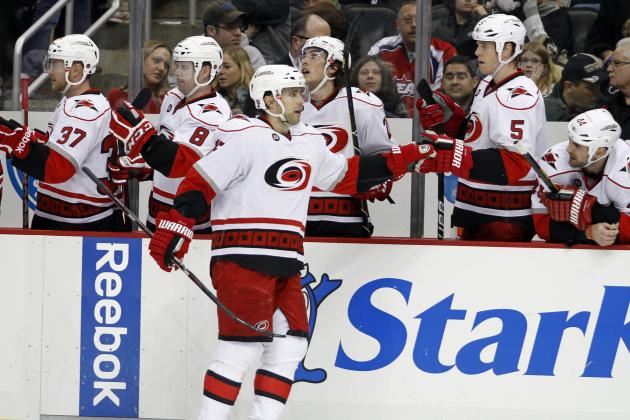 Justin K. Aller/Getty Images

Tuomo Ruutu is a player who can help a contender in need of scoring touch, though the "cost could be high," as USA Today reports. Such a contender might be willing to give the last place Hurricanes some prospects and picks to help rebuild.
Ruutu isn't a franchise player but dealing him could get you a future one.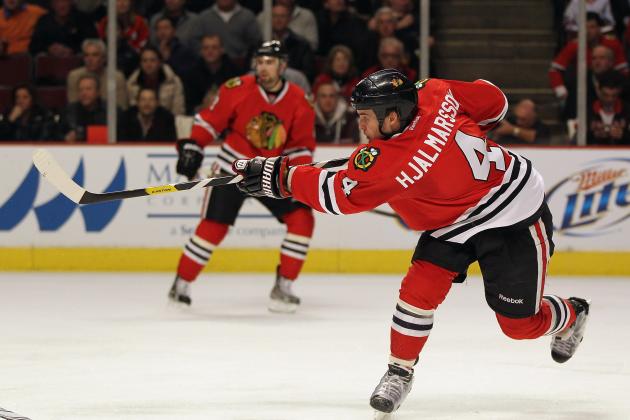 Jonathan Daniel/Getty Images

Niklas Hjalmarson is a "nice player," as Committed Indians notes, but his cap hit is high for what he does. If you've just arrived in the NHL universe, defensemen are at an all-time high in terms of trade value.
If the Blackhawks could move Hjalmarsson, it should open up much needed cap space to land some of the bigger fish they might have their eyes on.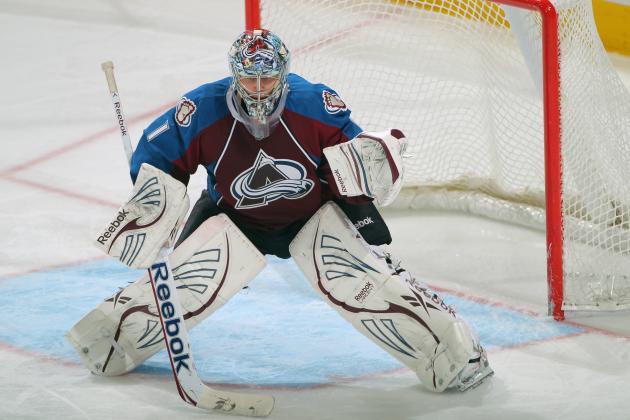 Doug Pensinger/Getty Images

Semyon Varlamov was acquired in pursuit of finding the next great Avalanche goalie. Only this year it hasn't worked the way Avalanche management hoped.
Varlamov is averaging three goals a game and a sub .900 save percentage.
He's still young, and with Giguere having a good season the team should be patient.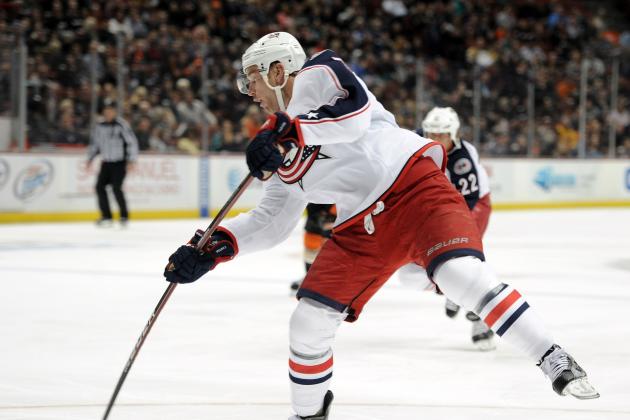 Harry How/Getty Images

Jeff Carter was dealt in a blockbuster deal from his previous stomping grounds in Philadelphia.
Now things are not so good for Carter in his new home either. Columbus management has to be kicking themselves with this one, especially after what Sean Couturier became this year with the Flyers.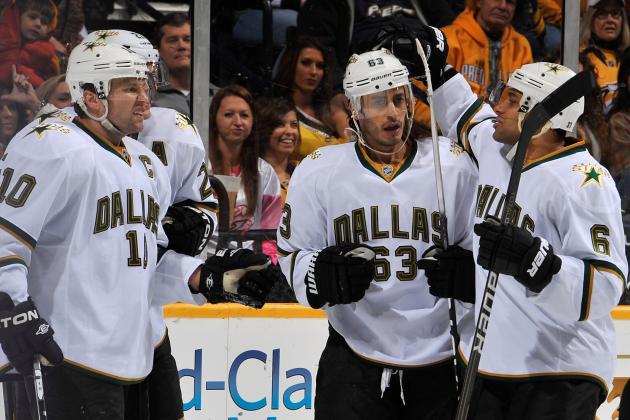 Frederick Breedon/Getty Images

Brenden Morrow is a player with plenty of gas in the tank who could help this team build for the long haul.
Stars owner Tom Gaglardi made it clear that the Stars want to continue getting younger. Morrow is a guy that could reap a slew of picks or prospects.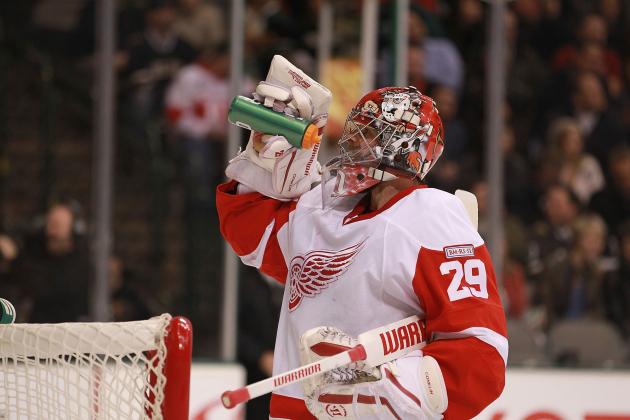 Ronald Martinez/Getty Images

Ty Conlin is only the backup goalie, but his numbers are dreadful. He's good for almost four goals a game and to make matters worse, Joey McDonald was brought up from the AHL and is playing phenomenal.
Expect Conklin to be gone when Howard comes back from injury. If Detroit is going to battle for home-ice in the playoffs, every point counts, and Howard can't play every regular season game.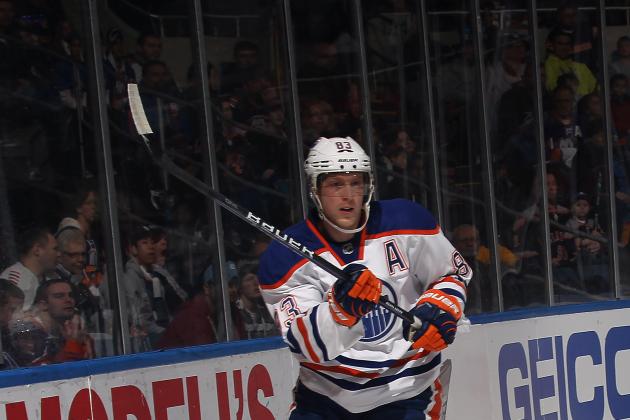 Bruce Bennett/Getty Images

Ales Hemsky is another player who fits the bill to help his team via trade. His name pops up in rumors constantly.
If anything, the Oilers would want him gone just to stop answering questions.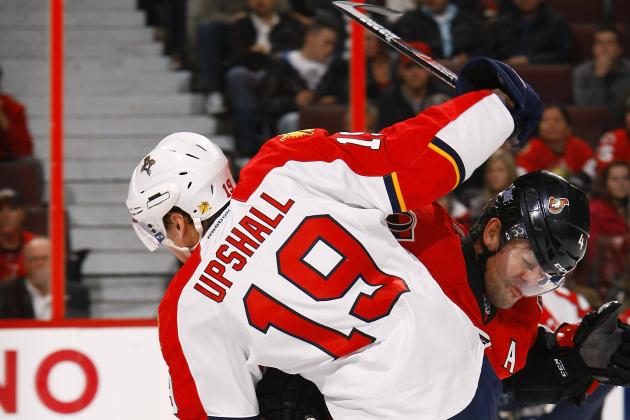 Phillip MacCallum/Getty Images

Scottie Upshall is probably a guy who gets by with personality. But that only gets you so far in the NHL.
If I didn't know any better, I would think the Panthers were paying a million dollars per point to Upshall looking at his stats. A $3.8 million cap-hit for three points is not what the Panthers had in mind when signing this guy.
Yes, they would love to get rid of him.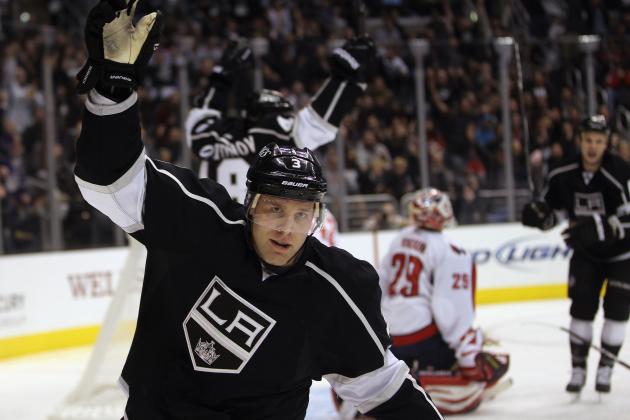 Bruce Bennett/Getty Images

Jack Johnson is probably a fantasy league owner's dream, but in the NHL he leaves much to be desired.
A man of his stature should be more willing to sacrifice the body and make a hit.
He has the ability but lacks the desire to play defensively- negative eight says so.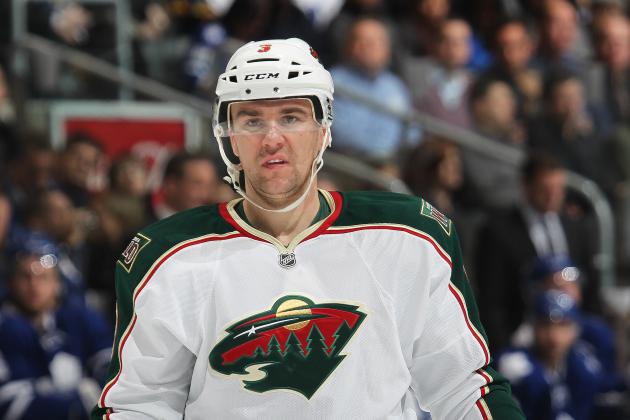 Claus Andersen/Getty Images

This one is a slam dunk. When Marek Zidlicky blabbed his mouth in an interview with Michael Russo of the Star Tribune, he all but finalized the trade.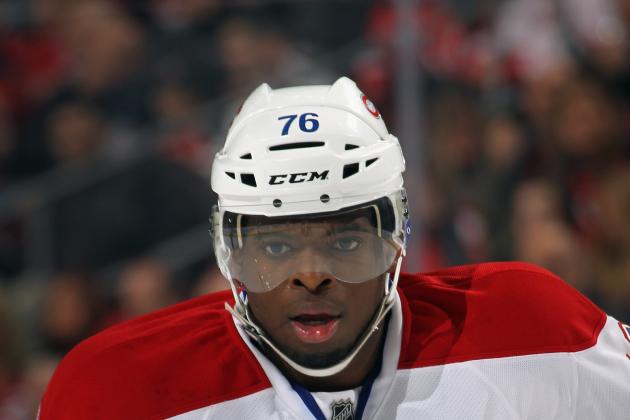 Bruce Bennett/Getty Images

When your attitude is so bad just in practice that you get benched, you basically wrote your own ticket out of town.
With the state of things in Montreal and P.K. Subban's documented meltdowns, I have no doubt the Canadiens are entertaining offers.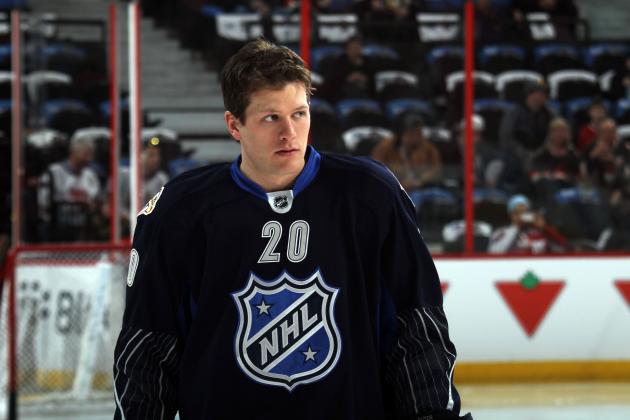 Bruce Bennett/Getty Images

Ryan Suter will command a King's ransom if the Predators can swing a trade. If they wanted to keep him they would have signed him, or maybe he doesn't want to stay.
The Predators are willing to pay market value, but it appears Suter wants to play for a legitimate contender.
In that case, both parties should do what is best. Nashville should trade Suter to a known contender like Detroit or Philadelphia.
Suter should be willing to convey his contract requirements to that team before Nashville sends him and ink the deal once they do.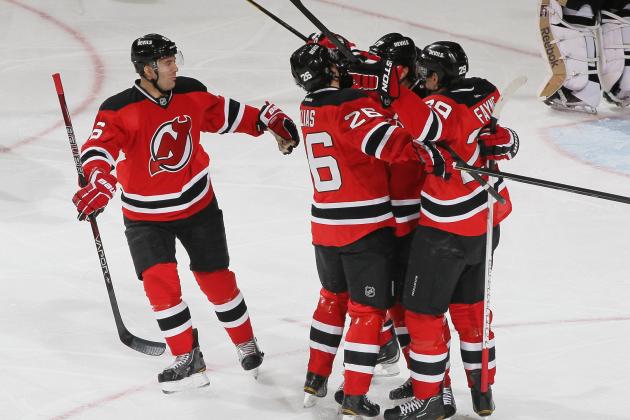 Mike Stobe/Getty Images

Ilya Kovalchuk's deal is devilish to begin with at a 6.66 cap-hit per year.
Now strapped for cash in large part because of that deal, the Devils are possibly too strapped for cash to sign Zach Parise even if they deny it.
If Lou Lamoriello could get some money back, it would most likely involve undoing the Kovalchuk deal.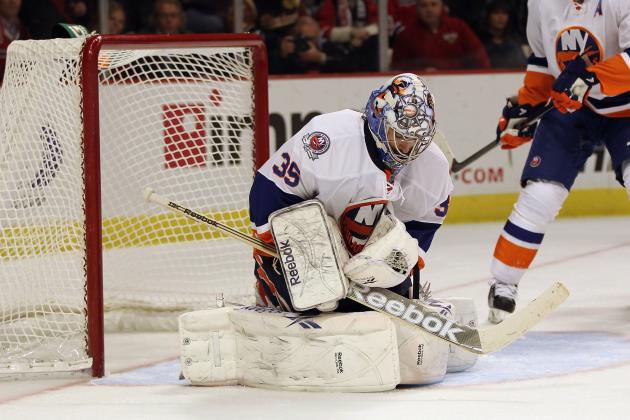 Jonathan Daniel/Getty Images

Rick Dipietro's contract is no secret but getting him to be healthy and play like a No. 1 goalie is.
Again, he is lost to injury, and hopefully the Isles can use the LTIR benefit to make a move by the deadline for a playoff push.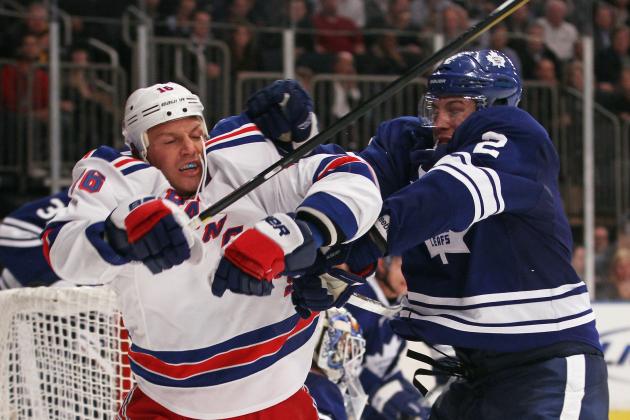 Bruce Bennett/Getty Images

Yes, I know he's buried in the AHL, but it's not stopping him from making headline news.
The Rangers front office needs to be focused on making a Stanley cup run, not being bogged down with questions about an AHL goon.
After reading that little tidbit I linked, one has to realize that Sean Avery is officially the one who won't stay flushed.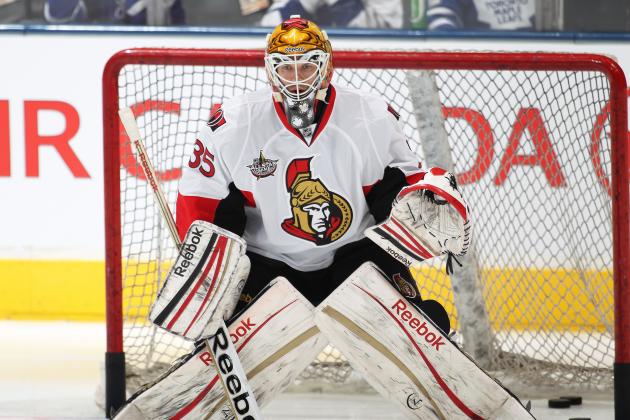 Claus Andersen/Getty Images

Craig Anderson is going to be out of gas, and Alex Auld is not making life easy for him. It's not often that a backup goalie can kill your playoff hopes, but the Senators find themselves in this predicament.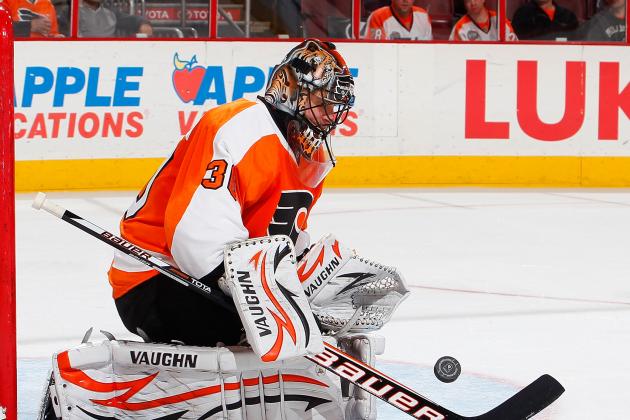 Paul Bereswill/Getty Images

Ilya Bryzgalov is not having his best year. In Philadelphia, he can't find any room to breath.
Although his backup got roasted for six goals the day before the consensus in Philadelphia, Bryzgalov is the root of all its problems.
His contract makes it impossible to move him. Hopefully he can bounce back after a bad season like he did in 2010 after a dismal 2009.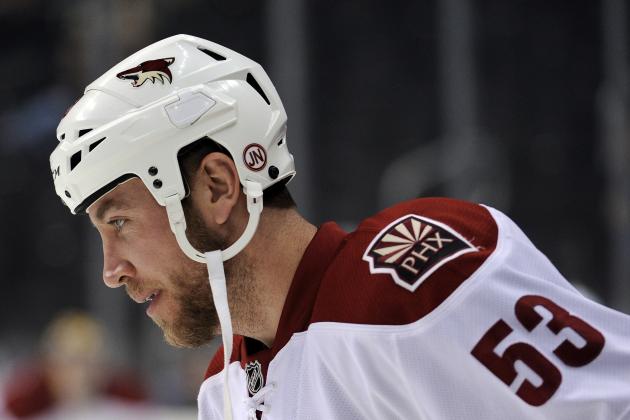 Harry How/Getty Images

Derek Morris is a negative-12 on a defensive-minded team. Furthermore, he commands $2.7 million cap-hit.
Yes, I think Phoenix wants to get rid of this guy.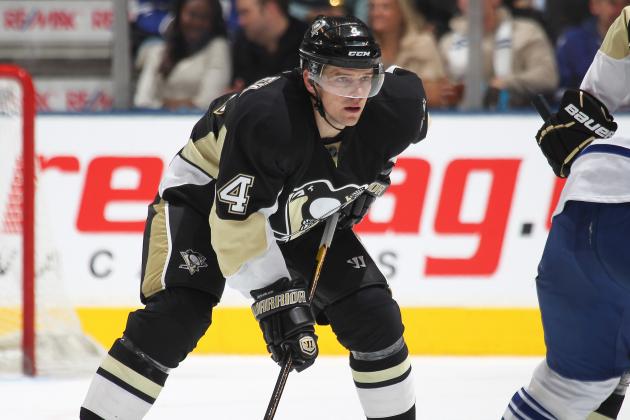 Claus Andersen/Getty Images

Zybnek Michalek has only registered six points and is a negative-11 at a $4 million cap-hit.
He's only a defenseman, but darn, son at least hit someone. Michalek only has 26 hits. For the amount of money and marginal return Pittsburgh is wanting out of that deal.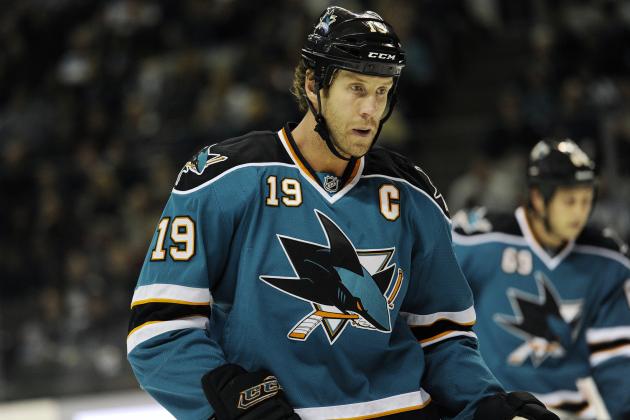 Thearon W. Henderson/Getty Images

Joe Thornton isn't a guy most Sharks fans would miss.
He's not a terrible player, but at $7 million per year with a No-movement clause, and at his production, the organization isn't getting the dollar's worth.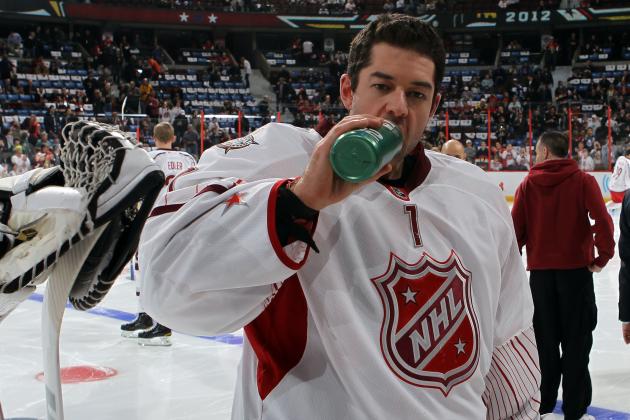 Bruce Bennett/Getty Images

Brian Elliot is having a career year.
However, considering his past, this could be a flash in the pan. Jaroslav Halak isn't putting up shabby numbers either, but he's been more steady in his career. Plus, Halak has more playoff experience.
This is one of those situations where the team would make out like a bandit in a trade. If it waits and Elliot comes back to Earth, it might miss a big opportunity to cash in.
Al Messerschmidt/Getty Images

Dwayne Roloson gave the Lightning just what they needed last year. This year, however, the carriage turned back into a pumpkin.
Roloson commands a hefty salary, so when it runs out after this year, expect Steve Yzerman to let out a hurricane type sigh of relief.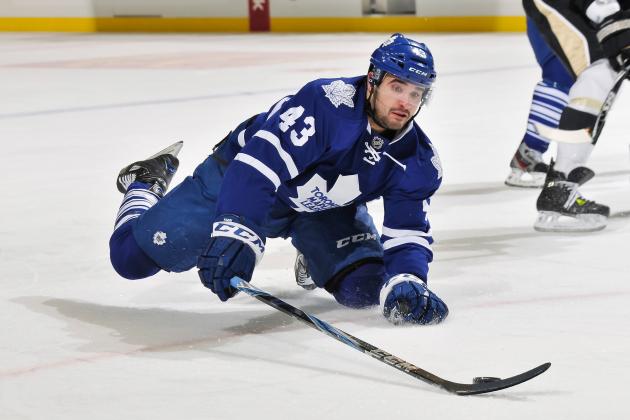 Jamie Sabau/Getty Images

Nazem Kadri is a promising prospect, but Maple Leafs GM Brian Burke has his eyes set on bigger, more proven forwards.
If Burke is to land one, then Kadri is going to see his hopes of making the big club diminish.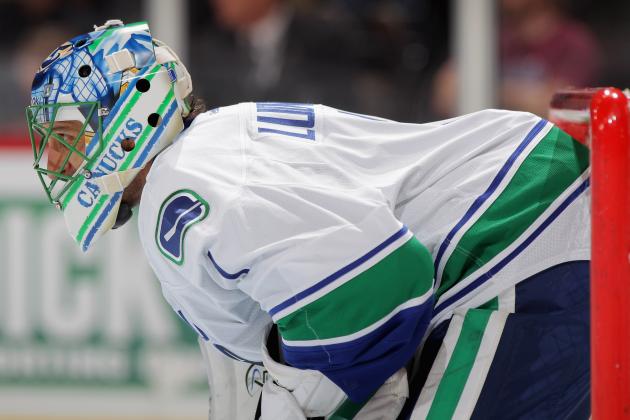 Doug Pensinger/Getty Images

Nothing against Luongo, but his back up is conceivably better. On top of that, Schneider is younger and cheaper, too.
Hopefully for Luongo, Schneider will be dealt, and he won't have to look over his shoulder for much longer.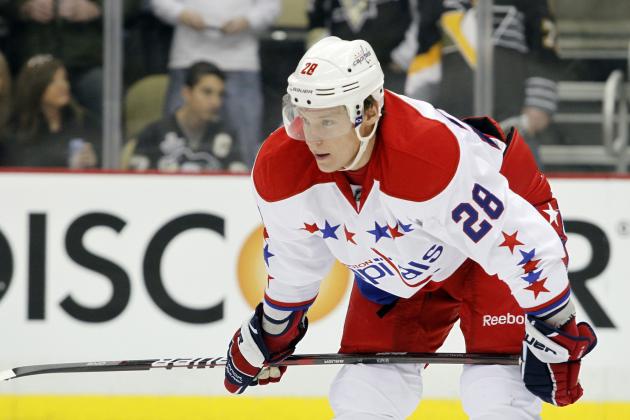 Justin K. Aller/Getty Images

Alexander Semin could possibly be a great hockey player, but he's just not getting it done.
On pace for less than 30 goals is not worthy of a $6.7 million salary.
Washington has its problems, firing the coach in season says as much. The next shoe to drop is either moving Semin or letting him walk at free agency.
Paul Bereswill/Getty Images

Johnny Oduya blocks a lot of shots, but that's about all he does a lot of. Not much scoring and negative- 5 isn't making a case for his defensive prowess.
Perhaps that's why his $3.5 million contract hasn't been extended.
That concludes the presentation. If you are still with me, then you have my deepest thanks!
Please feel free to leave questions, comments and complaints below!
Follow me on Twitter @jriding4evr!