Atlanta Falcons: 6 Players Team Must Re-Sign for 2012 Season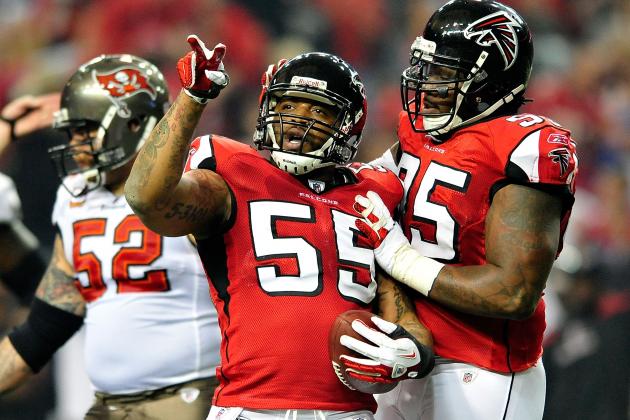 Grant Halverson/Getty Images

The Atlanta Falcons have a lot of work to do this offseason.
There are several key players on the Falcons that could hit free agency this year, and having lost their first and fourth round draft picks in the Julio Jones trade, the Falcons must find a way to be able to re-sign some of those veteran players.
Here are the six players that the Falcons absolutely need to re-sign:
Begin Slideshow

»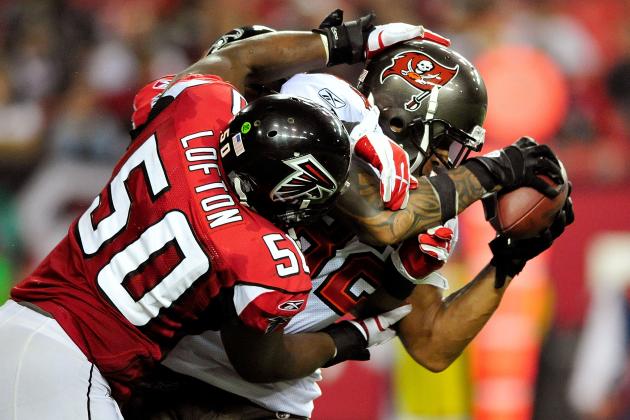 Grant Halverson/Getty Images

The four year man out of Oklahoma is the unquestioned leader of the Atlanta Falcons defense.
2011 was the best season of Lofton's career, ending the season with 147 tackles, one sack, two interceptions, and once forced fumble.
Keeping Curtis Lofton alongside Sean Weatherspoon would give the Falcons one of the most talented linebacking corps in the NFL.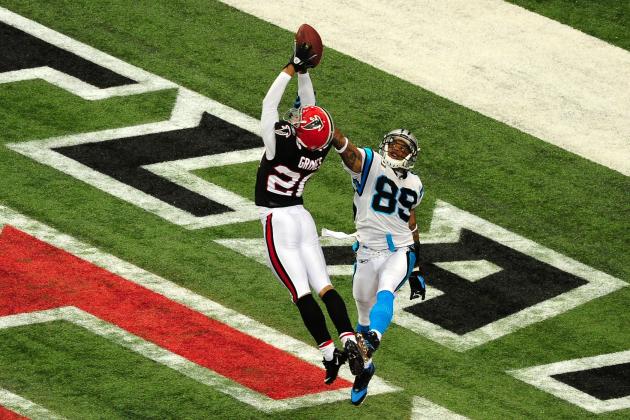 Scott Cunningham/Getty Images

Brent Grimes will be one of the hottest players if allowed to hit the free agent market.
In a secondary that has been less than impressive, Grimes has remained the one constant.
Despite an average 2011 season, Grimes has turned into a very impressive cornerback. He has 12 interceptions over the last three seasons.
The potential problem in re-signing Grimes lies with the fact that the Atlanta Falcons already gave a hefty contract to cornerback Dunta Robinson prior to the 2010 season. Without some changes made with Robinson it would be very difficult for the Falcons to tie up that kind of money into one position.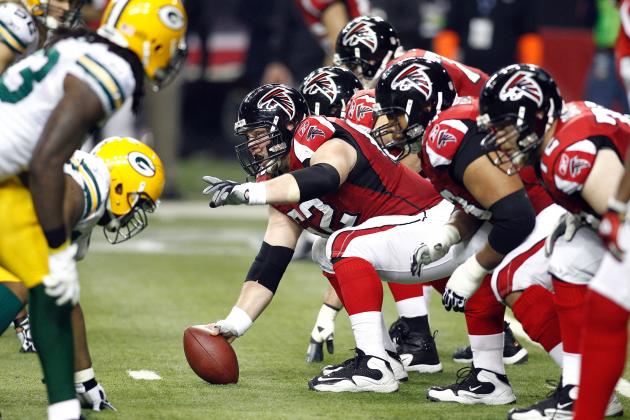 Chris Graythen/Getty Images

While center Todd McClure may be on the last leg of his NFL career, a lack of draft picks and no viable backup make his re-signing a must for the Falcons.
McClure missed three games in 2011, and in those three games, quarterback Matt Ryan was sacked nine times.
Ryan was sacked 17 times in the 13 games that McClure played.
The results with and without Todd McClure were obvious. The Falcons will need to keep him for at least one more season.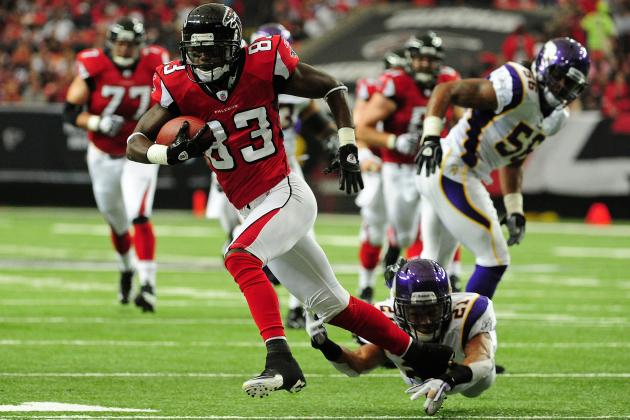 Scott Cunningham/Getty Images

Harry Douglas had his best season in 2011, catching 39 balls for 498 yards and one touchdown.
Although Douglas is the Falcons' #3 receiver behind Roddy White and Julio Jones, he could be even more vital to the Falcons offense in 2012.
With receiver and return man Eric Weems likely to enter free agency, the more talented Douglas could fill both roles.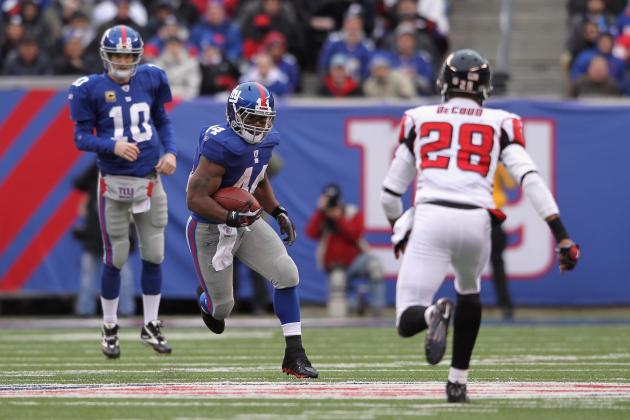 Nick Laham/Getty Images

Thomas Decoud led the Atlanta Falcons last season with four interceptions.
Although he shows his inexperience at times, Decoud has become a significant contributor to this defense.
Alongside up-and-coming star William Moore, the Atlanta Falcons safeties have become one of their strengths on defense.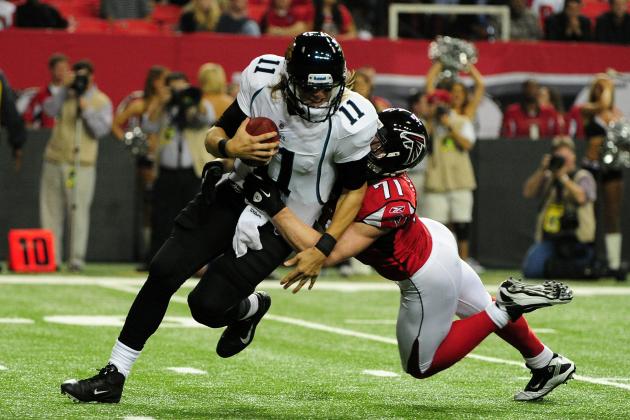 Scott Cunningham/Getty Images

The Atlanta Falcons will more than likely end up choosing to re-sign either Kroy Biermann or John Abraham.
While Abraham is without a doubt the more talented player, he will also be entering his 13th NFL season.
Biermann will be the much more affordable option and would allow the Falcons to allocate more money to other free agents.
While there is the question as to whether or not Biermann could handle the starting position, he has done well as a rotational defensive end since being drafted.
One thing is for certain: There is a lot of upside with Biermann.