Boston Red Sox: 5 Players Who Could Win MVP or Cy Young Award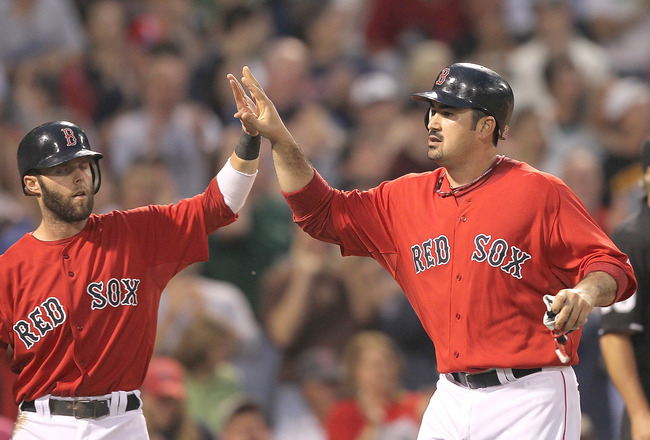 Jim Rogash/Getty Images
The Boston Red Sox have been represented very well in award balloting in recent years. Since 2007, 10 Boston players have finished in the top 10 in the MVP race and five have done it in Cy Young voting. Few teams can boast the number of award contenders that Boston can.
Here we look at the five players who are most likely to finish 2012 with some new hardware.
1. Jacoby Ellsbury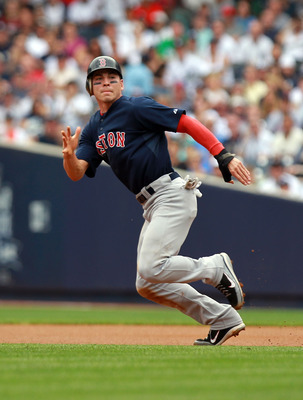 Nick Laham/Getty Images
Best MVP finish: Second (2011)
Enough has been written about Jacoby Ellsbury and his spectacular emergence to become one of the league's best players in 2011. The fact his performance was so greatly above anything he had done before is the only reason to doubt he can do it again in 2012.
Ellsbury missed out on MVP to Justin Verlander last year, but if he can replicate his numbers from last season then there won't be another pitcher who is more deserving of the award.
2. Adrian Gonzalez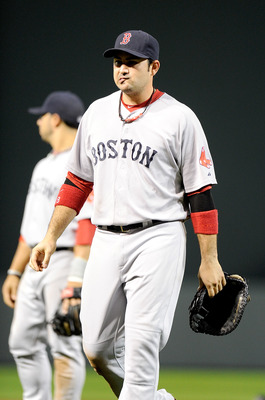 Greg Fiume/Getty Images
Best MVP finish: Fourth (2010)
Adrian Gonzalez had a great season in his first year in Boston, showing no signs of the pressure that shattered fellow newcomer Carl Crawford. Indeed, midway through the season he was a firm AL MVP favorite before he waned slightly down the stretch.
As good of a season as he had, you get the feeling that Gonzalez has more to give. If he adds a few more home runs and keeps his other stats roughly the same, he'll have a real shot at MVP in 2012.
3. Jon Lester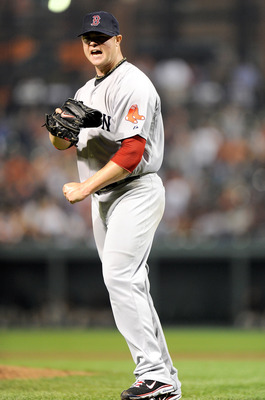 Greg Fiume/Getty Images
Best Cy Young finish: Fourth (2010)
If Jon Lester retires having never won the Cy Young award, he might go down as one of the most disappointing pitchers in history. Every year without fail, fans, analysts and pundits pick Lester as their AL Cy favorite. Yet, he's received votes for the award just once.
It's practically guaranteed that people will pick him again this season and while he has never really close to the award, there's good reason to think that this is his year.
In each of his last four seasons, he's won at least 15 games, had an ERA better than 3.50 and had a WHIP around 1.20. He's also struck out 225 batters twice. Lester is a great pitcher. He may still be on the outside looking in when it comes to being elite, but only just.
4. Dustin Pedroia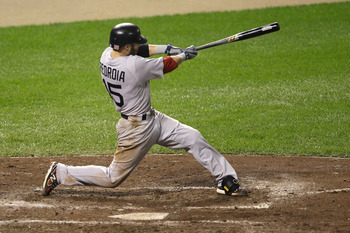 Rob Carr/Getty Images
Best MVP finish: First (2008)
People always said that Dustin Pedroia would never make it in the majors. Even when he won AL MVP in 2008, he was criticized because he won the award during a poor offensive year league-wide.
One thing is certain, though: the guy can play. Last season, he hit over .300, scored 100 runs for the third time in four years and set a career-high in home runs (21), RBI (91), walks (86) and stolen bases (26). He finished ninth in MVP balloting.
5. Clay Buchholz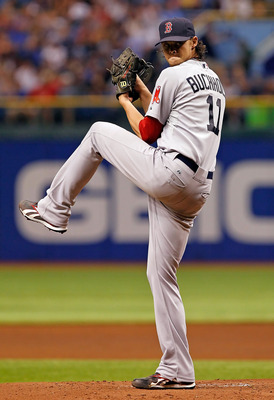 J. Meric/Getty Images
Best Cy Young finish: Sixth (2010)
Clay Buchholz had a bit of a lost season in 2011 due to a back injury that limited him to just 14 games and ended his season in mid-June. After a poor start to the season, he rebounded with an excellent May, posting a 2.08 ERA with a strikeout-to-walk ratio nearly double the MLB average.
When healthy, we've seen glimpses of the pitcher Buchholz could be. The first time he had been healthy enough to make 20 starts was in 2010. That year he had the second-best ERA in the American League, only bettered by eventual Cy Young winner Felix Hernandez.
Keep Reading

Boston Red Sox: Like this team?