Manchester United Stars and Their Celebrity Lookalikes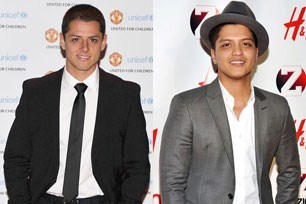 sport.uk.msn.com
Lookalikes, doppelgangers, dead ringers, spitting image, call them what you will—most people have got one.
In this article, I have collected the lookalikes for every player in the current United first team. So browse through, chuckle to yourself, think some are tenuous, or whatever.
If you've got a better idea for any of the players then put the player name and a link to a picture of their lookalike in the comments section.
Believe me, some were a lot harder to find than others.
Begin Slideshow

»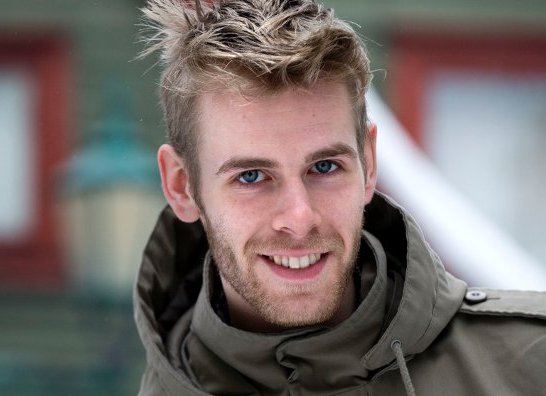 redcafe.net
Lars Vaular (Norwegian Rapper)
While some of you may be recoiling at the fact that Norway actually has rappers, there is in fact a rather "thriving" music scene—just ask Morten Gamst Pedersen.
Surely Lars could work with de Gea in some sort of "Drop Beats not Balls" goalkeeping course?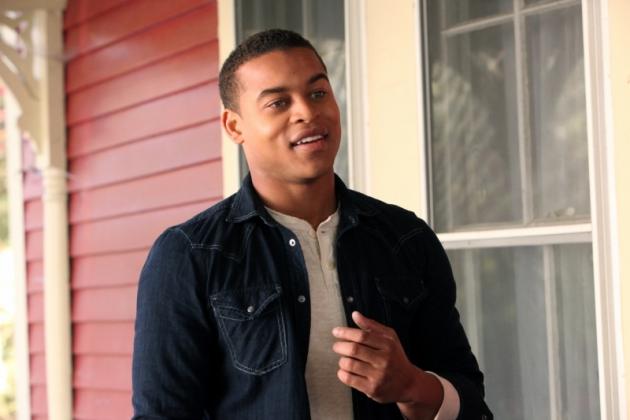 Robert Ri'chard (Actor)

Some of you may recognise Robert Ri'chard from the likes of House of Wax, Cousin Skeeter, The Vampire Diaries or NCIS.
The more keen-eyed out there will realise that he has actually been playing left-back for United for the last six years.
Stephen Lewis (Blakey from On the Buses)
Ok, this one's a little tenuous.
We all know and love Phil Jones' unnecessarily hilarious game face, and well...this kind of looks like one of them.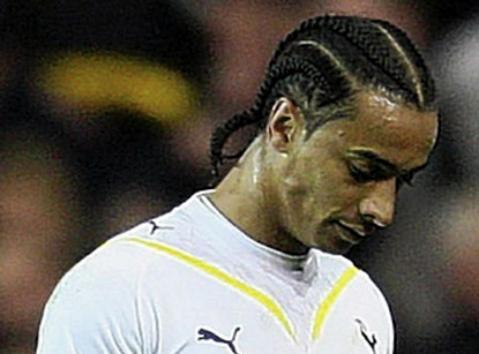 Benoit Assou-Ekotto (Tottenham)
Ever seen them in the same room together? I certainly haven't.
Rio is obviously pulling double duty, and playing left-back for Spurs in his spare time.
Other jobs Rio do include rapping under the name Snoop Dogg and keeping net for Bristol City under the pseudonym David James.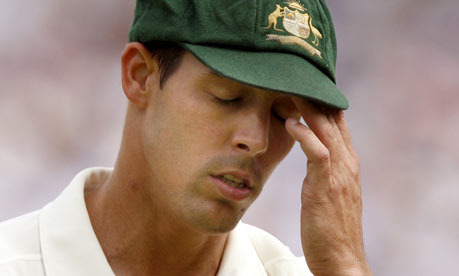 guardian.co.uk
Mitchell Johnson (Australian Cricketer)
Funnily enough, we often see Jonny Evans with this exact same facial expression.
Some would argue that Evans—often on the end of the wrath of United fans—might be better off playing cricket.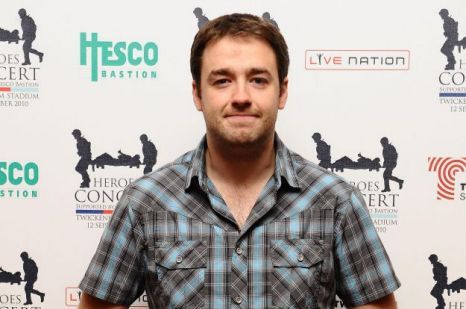 metro.co.uk
Jason Manford (Comedian)
The similarity between Manford and Michael Owen is uncanny.
In fact, if Owen put on a couple of pounds, he could become a full-time Jason Manford lookalike.
Mind you, with the amount of time Owen has spent injured or on the bench this season, it may not be long before he does look like this.

sweetslyrics.com
T-Pain (Rapper)
I think I could genuinely see Anderson as a rapper.
With Michael Carrick and Paul Scholes on form in the midfield and Tom Cleverley back to fitness, he'll sure have a lot of time on his hands in the near future.

bigbangtheoryepisodelist.blogspot.com
Jim Parsons (Actor)
How can anyone forget Dimitar Berbatov's leading role in the American sitcom The Big Bang Theory?
Rumour has it that half of the reason that Dimi spends most of his time on the United bench is due to jet-lag from flying between filming and training.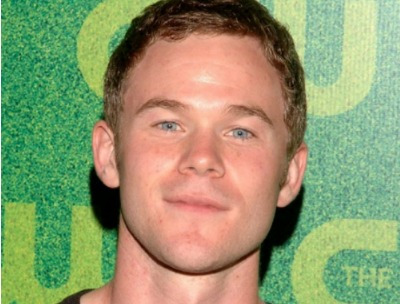 daemonstv.com
Aaron Ashmore (Actor)
While most use the "endlessly hilarious" (do note inverted commas) comparison of Rooney to cartoon character Shrek, he may have a real doppelganger in the form of Smallville's Aaron Ashmore.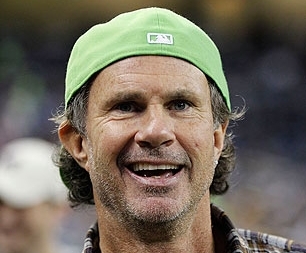 rollingstone.com
Chad Smith (Red Hot Chili Peppers)
After all of the business with super-injunctions and affairs in 2011, it's clear that Giggs was actually drumming for the Chilis the whole time.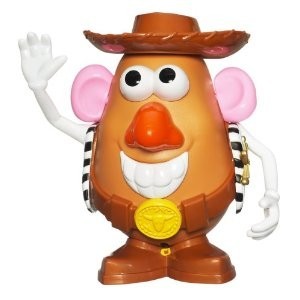 Mr Potato Head (Toy Story)
Here's a picture of Chris Smalling dressed as a cowboy. Wait, no...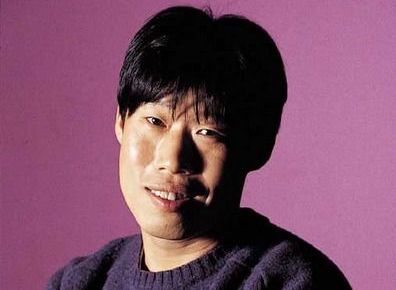 Yoo Hae-Jin (Actor)
With enough research I could probably list a number of films which this actor has been in, but I doubt many people will know them.
You'll have to take my word on this one.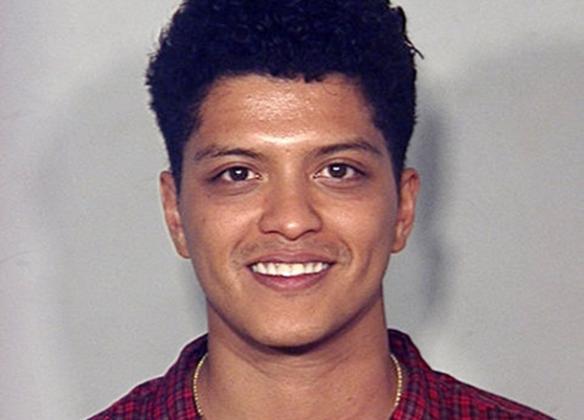 Bruno Mars (Singer)
While Bruno Mars has been wooing the women of the world with his music, Chicharito has been wooing the men with his footballing ability—especially those on the terraces of Old Trafford.
Perhaps a separated at birth yin and yang?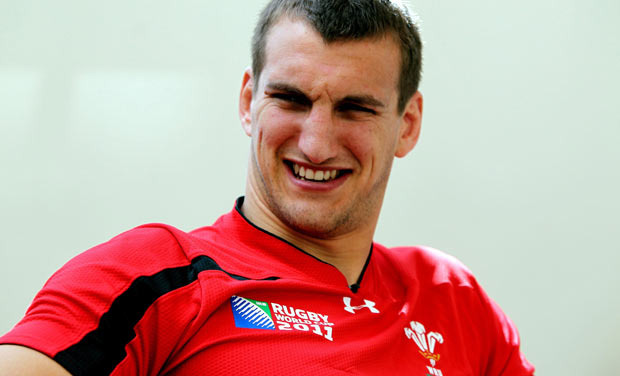 walesonline.co.uk
Sam Warburton (Rugby Player)
Similarities include their looks, the fact that they're both tough tacklers in their respective sports and that I wouldn't want to bump into either in a dark alleyway.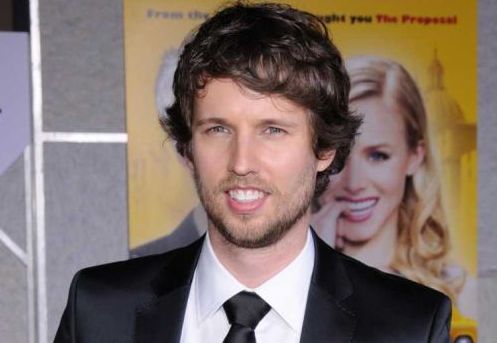 monstersandcritics.com
Jon Heder (Actor)
You're more likely to know him as the leading actor in comedy Napoleon Dynamite, Blades of Glory or even his supporting role in the United midfield.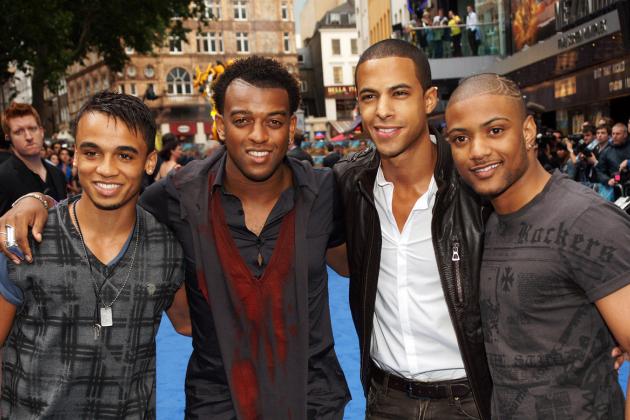 Ortise Williams (JLS - British Boyband)
Nani has been compared to Michael Jackson in the Thriller video, but I think he looks a lot more like Ortise from JLS.
Maybe Nani needs to be a little more accurate with his attempts on goal, because apparently you only get one shot.
Get it? One shot? Moving on.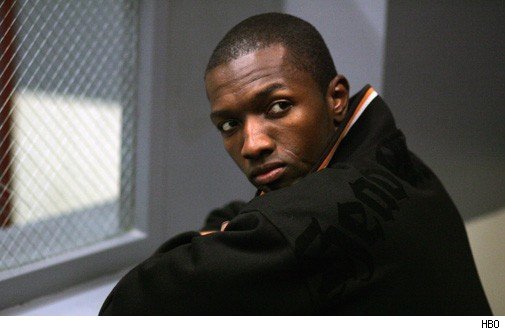 oustedse.com
Jamie Hector (Actor)
Hector is best known for his role as Marlo Stanfield in The Wire, whereas Young is known for his recurring role on the wing.
It might just be me, but I think you have to take a good few looks at this picture before you decide if it's Ashley Young or not.
Definitely the winger's doppelganger.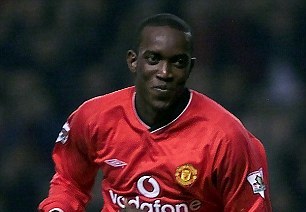 Dwight Yorke (United Legend)
Welbeck will likely want to follow in the footsteps of Yorke in terms of his success at Manchester United, and is already looking like he could do just that.
Interestingly, both have spent time at Sunderland as well.
Sorry, Man United tribute act.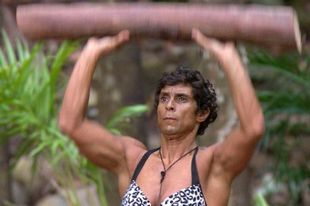 dailymail.co.uk
Fatima Whitbread (Retired Athlete)
Instead of being lazy and putting the twins as each other's lookalikes, I thought I'd use their long-lost sister/mother.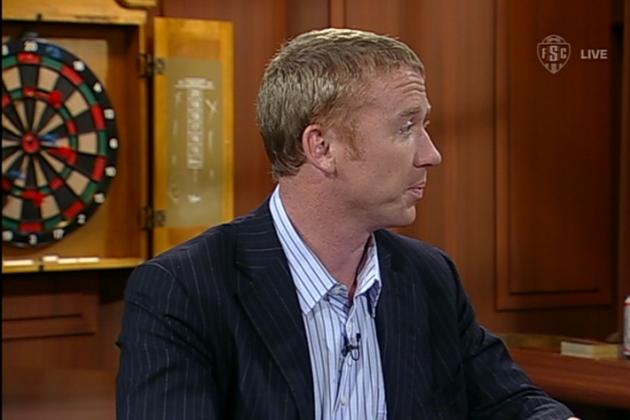 worldcupblog.org
Keith Costigan (Ex-Footballer and TV Pundit)
Right, I'll admit that this isn't a great one, but do you know how difficult it is to find someone who looks like Paul Scholes?
There is that lad United brought in during the January transfer window, who is also called Paul Scholes, but I thought it would be cheating.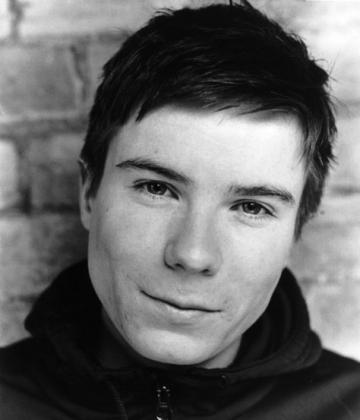 Joe Dempsie (Actor)
Tom Cleverley was a pretty hard one to find, believe it or not, but I think Joe Dempsie fits the bill.
Dempsie is best known for his role in British drama Skins, whereas Cleverley is known for skinning Barcelona's and Man City's midfields during United's preseason.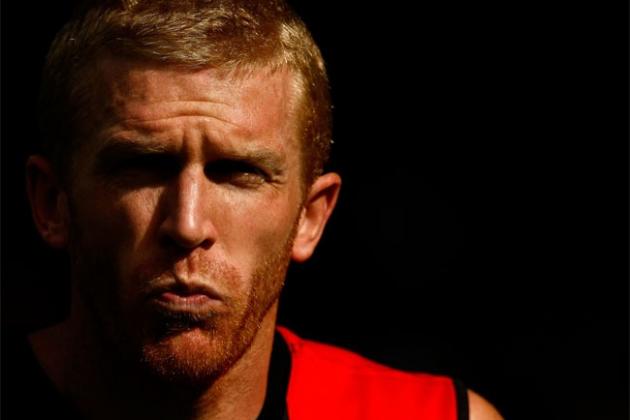 Dustin Fletcher (Aussie Rules Footballer)
They look similar, they both play football (sort of), they both have two sons and they're both called D. Fletcher.
Australia's a little more glamorous though, so it's 1-0 to Dustin.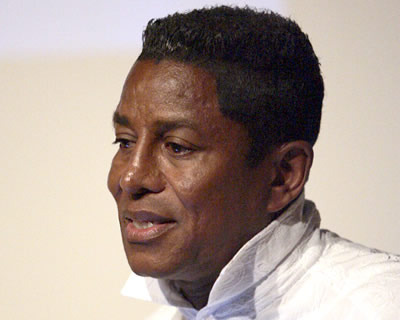 topnews.in
Jermaine Jackson (Singer)
Maybe when they retire, Nani and Antonio Valencia could start a Jackson Five cover band?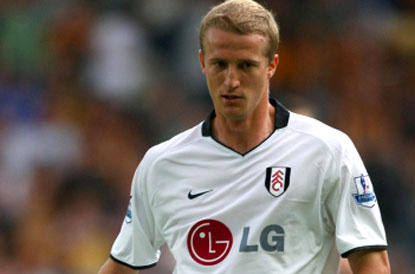 Brede Hangeland (Fulham)
Anders Lindegaard bears a striking resemblance to Fulham's Brede Hangeland, don't you think?
In fact, I think that Hangeland could turn up to Carrington with a United 'keeper jersey on and challenge David de Gea for his place.