San Francisco Giants: Excuses We're Already Hearing About This Season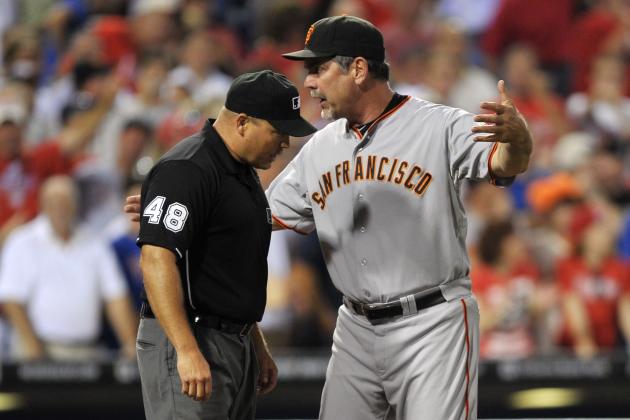 Drew Hallowell/Getty Images
HUGS!!!!
There are few things as exciting and hopeful as spring training. Each team has a chance to enter camp with a clean slate. A sense of possibility and chance takes over a fanbase
"This is the year we finish .500"—Pirates fans
"This time we get that last out"—Rangers fans
"With Theo at the helm we can finally win!"—Cubs fans
...but there is always the glass-half-empty fans
"What if we can't pitch again?"—Red Sox fans
"What if we over-paid for him?"—Tigers fans
"What if our monstrous home run totem pole signals the aliens and thus brings the downfall of mankind?"—The Marlins fan
The "what ifs" and excuses can roll in just as early as the hope and fascination. For the San Francisco Giants we have already started to hear a murmur of "what ifs."
Here are just a few.
Begin Slideshow

»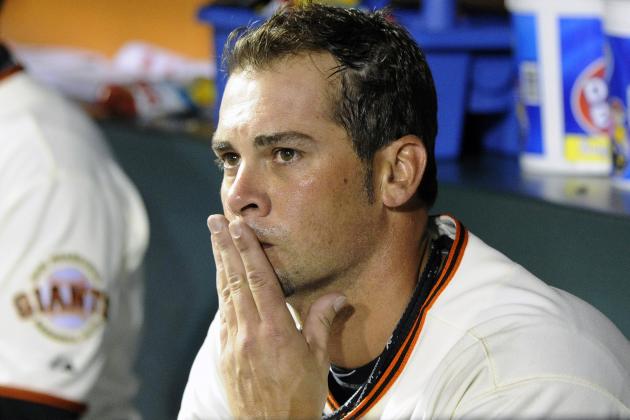 Thearon W. Henderson/Getty Images
what's that smell? Pine tar?
The Giants strength and core has been their starting pitching staff. I know, I'm really blowing your skirt up with all this new knowledge.
But unlike the World Series year of 2010, the starting five is now Sanchez-less.
Say what you will about the former Giants lefty and his aloofness on the mound. When he's on, there are few better.
The Giants must now rely on Ryan Vogelsong to be more than just a comeback story. Vogelsong's miraculous 2011 story was certainly amazing to watch. But is it sustainable? Or is it a flash in the pan?
What if the pitching staff isn't as dominant?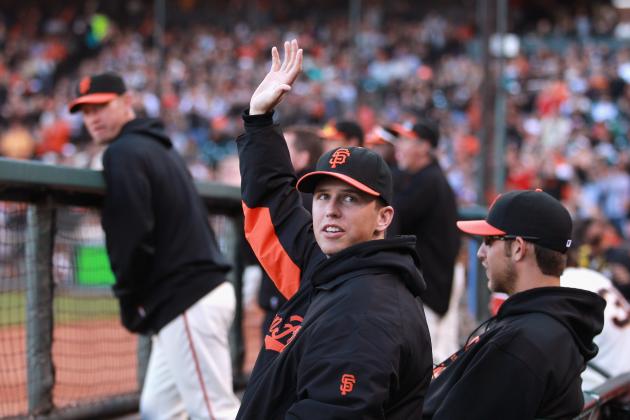 Ezra Shaw/Getty Images
One new knee please
When a player suffers an injury like Posey did, it is expected that there will be some rust. But how much should fans expect with Posey?
Having already reached mythical superman status within the fanbase, many expect him to shake off the potentially career-threatening injury and resume hitting .300.
What if Posey is never the same?
Christian Petersen/Getty Images
aw shucks
The Giants big offensive upgrade was bringing in Melky Cabrera and Angel Pagan.
Two players not particularly known for their offensive prowess.
Yes, the Giants are getting back Buster Posey and Freddy Sanchez. But they weren't particularly tearing the cover off the ball before they went down to injury.
And, of course, there's still Huff.
What if the offense is still inept?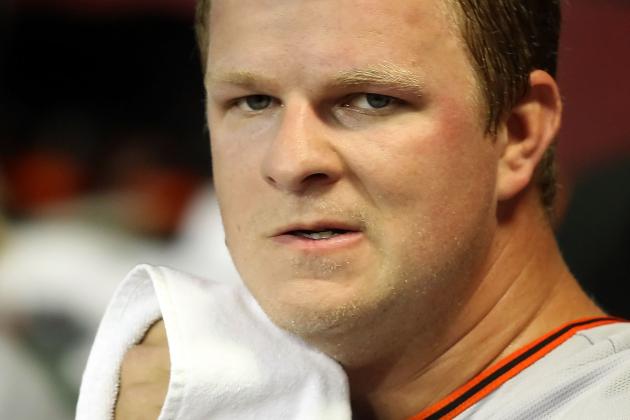 Christian Petersen/Getty Images
Matt Cainenstein
The talk all offseason has been about Matt Cain and Tim Lincecum's contract status.
With the Giants locking up Lincecum to a two-year deal, the attention now falls squarely on Cain.
The normally understated Cain will now have the intense media scrutiny that follows high-priced free agents.
What if Cain can't hold up under the pressure?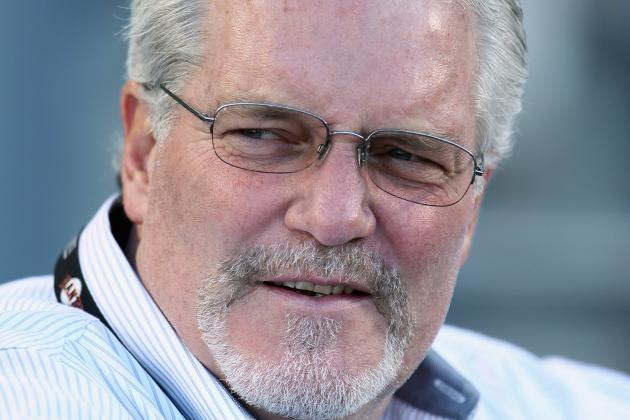 Jeff Gross/Getty Images
need more money for grouch pills
The Giants increased their payroll this year to $130 million. Up from $119 million in 2011.
A fairly significant bump which firmly places them in the top 10 highest MLB payrolls.
Yet, it still doesn't seem to be enough.
Once again, the Giants spent an offseason not pursuing big-name free agents. Instead, choosing to spend their hard-earned nickels and dimes on mid-level talent to surround the already established core.
What if the Giants didn't spend enough?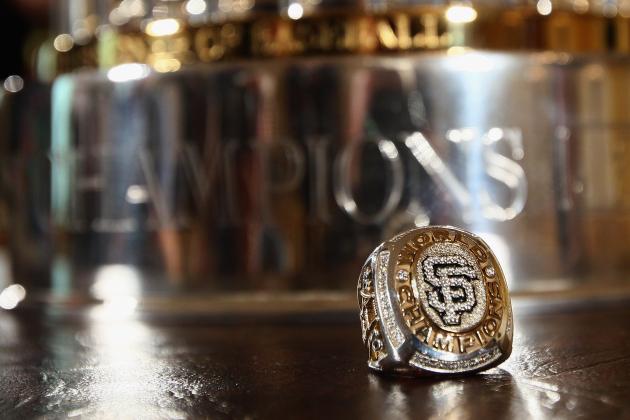 Win McNamee/Getty Images
With this ring I thee place expectation upon thou
A new set of expectations will be encountered this season.
Last year can now be written off as a hangover year. That hangover combined with the copious amount of injuries cut the Giants season short.
A "normal" year might be exactly what the Giants need to regain the mojo they lost last year.
But then again...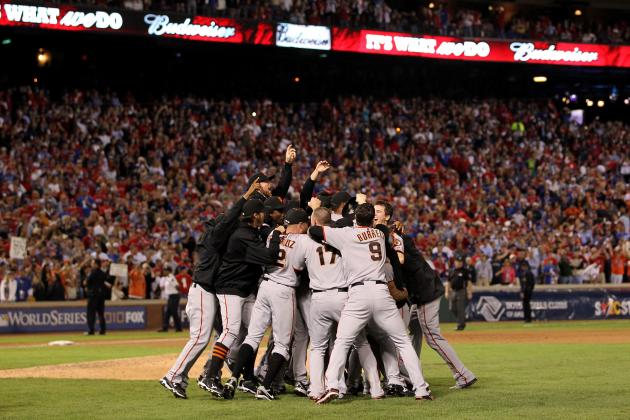 Ronald Martinez/Getty Images
One hit wonders?
In hockey, you always bet on the hot goalie going into the playoffs.
The Giants pitching staff was the equivalent of a hot goalie in the 2010 playoffs.
What if that goalie never gets hot again?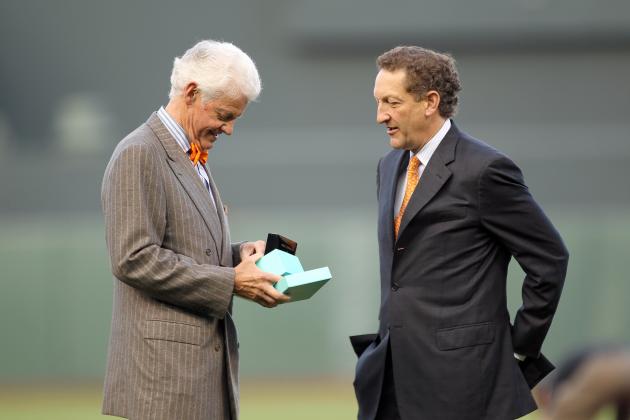 Ezra Shaw/Getty Images
Wanna go fishing?
Who runs the Giants now?
Peter Magowan stepped down as the Giants managing partner in 2008. This following criticism directed his way in The Mitchell Report in addition to several bad contract signings attributed to him.
Magowan was replaced by Bill Neukom, who was then forced out following the Giants World Series title run.
Neukom was apparently forced out over a disagreement as to how the World Series revenue should be distributed.
So does Larry Baer just have compromising pictures of all these people?
What if this is a rudderless ship?