Ricky Rubio vs. Kyrie Irving: An NBA Rookie of the Year Numbers Game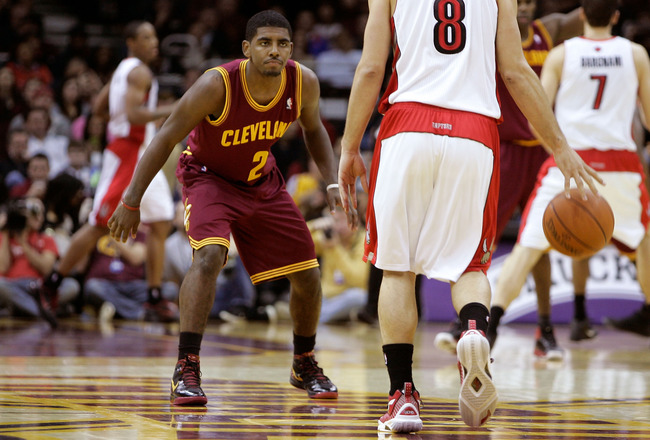 Mike Lawrie/Getty Images
Kyrie Irving and Ricky Rubio are the two front runners for the NBA Rookie of the Year award and likely will be for the remainder of the season. With the Cavaliers (9-13) and the Timberwolves (12-12) both sitting around the No.9 and No.10 seeds in the East and West respectively, neither team has excelled greatly.

But their rookies have excelled—which budding star deserves recognition as Rookie of the Year?

follow me on twitter: @sportsmanboy

Scoring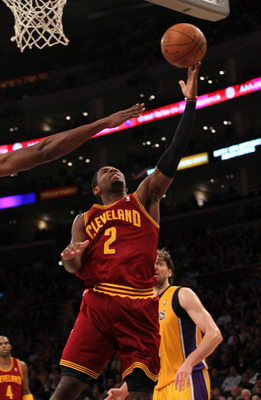 Stephen Dunn/Getty Images
Looking at both players' stats, they both average over 36 minutes of playing time.
Irving: 22 points on 50 percent shooting from the field, 40 percent from three (via BasketballReference).
Rubio: 11.8 points on 38.9 percent shooting from the field, 35.2 percent from three (via BasketballReference).

Irving has clearly outperformed Rubio in generating his own points. He also draws fouls at a better rate of 10.5 percent of his possessions to Rubio's 9.5 percent (via 82games). With greater output and efficiency; Kyrie takes point.

Verdict: Irving
Passing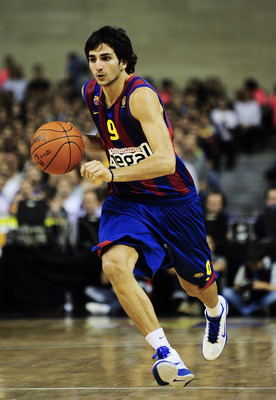 David Ramos/Getty Images
At the very basis of passing, Ricky Rubio has 167 assists this season to Kyrie Irving's 86, Rubio passes far more often and with more success. He has 3.5 assists per bad pass, whereas Irving has 3.2 (via 82games).

This is the least competitive bracket, as Rubio is a true point guard compared to the modern hybrid guard (of the Derrick Rose/Russell Westbrook variety) that is Kyrie Irving.

Verdict: Rubio
Defense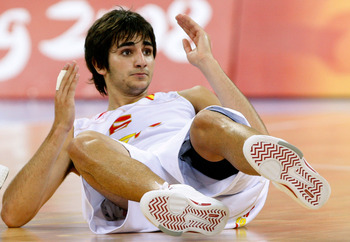 Streeter Lecka/Getty Images
While Irving is an incredible athlete, Rubio's larger frame (6'4'' with a 6'9'' wingspan) enables him to do much more on the defensive end. Individual defensive statistics are still in their infancy. This is a more subjective opinion, but Ricky has definitely developed into more of the pesky defender, bothering the ball-handler with his size and effort. Kyrie prefers to use his speed to get a steal, which often leads to giving up easy buckets.
At it's core; defense is how many points you give up, and individually (on isolation sets), Ricky Rubio has given up .98 points per possession compared to Kyrie Irving giving up 1.09 PPP (via 82games).
Verdict: Rubio
Ball-Handling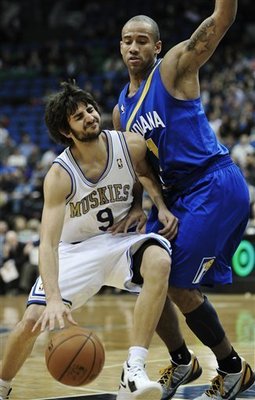 Ricky Rubio has made more bad passes than Kyrie Irving—although this is due to far more attempted passes. Besides bad passes, Irving has more offensive fouls and ball-handling turnovers than Rubio (via 82games). Both guards have the ball in their hands during most of an offensive possession, but Rubio's Euro-League experience appears to have given him surer hands at the moment.

Verdict: Rubio


Winning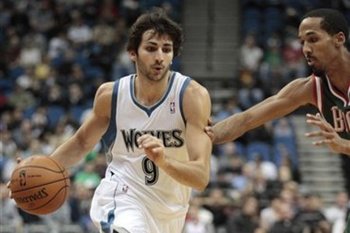 Ricky Rubio on the floor has yielded a +77 point advantage for his team overall this season (82games).
Kyrie Irving on the floor has yielded a -44 point disadvantage for his team (82games).

Averaging over 48 minutes, Rubio has a +5.7 to Irving's -4.2.

However, quality of teammates can skew those statistics.
In the clutch, final second scenarios in which our candidates are solely responsible for the game's outcome, Ricky Rubio shoots 43 percent to 50 percent by Irving. Both players assist another player on 33 percent of their clutch possessions.

In such a close category, it is essential to see what else the players are contributing. Rubio has superior rebounding ability, pulling down 12 percent of available rebounds to Irving's 9 percent. In a clutch scenario with possible deflections and missed shots, this gives Rubio the slight edge.

Verdict: Rubio

Note: All unsourced links are available on the same 82games link for each player.





Potential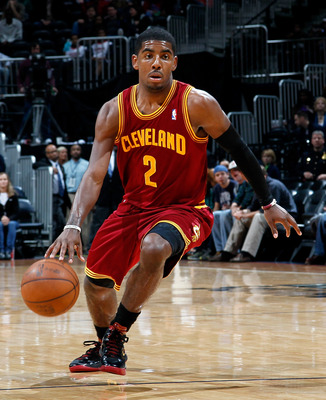 Kevin C. Cox/Getty Images
Kyrie Irving simply has more room to grow than Ricky Rubio. There are no statistics to support this, but Rubio has been playing professionally since he was 15, and he will be adjusting his game more than necessarily improving it. Irving only played one year of college basketball and was injured through most of it.

With so little competitive experience, Kyrie can be expected to make further leaps and bounds in the future.

Verdict: Irving
Final Verdict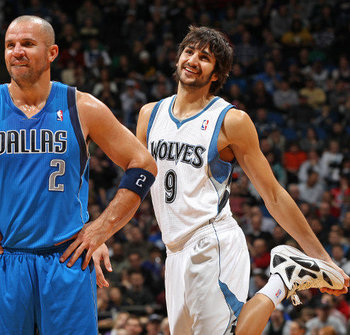 Upon glancing at the most basic statistics of either player, we see that Kyrie Irving scores more and shoots more accurately. Looking beyond the mere aspect of scoring, it becomes more and more apparent just how valuable Ricky Rubio's skills are. Putting points on the board is merely one aspect of a point guard's duties, and Rubio sweeps all of the other essentials.

Look for Irving to improve and possibly be a better star in the future, but this season, Ricky Rubio deserves Rookie of the Year.

FINAL VERDICT: RUBIO
Keep Reading

Minnesota Timberwolves: Like this team?