Duke vs North Carolina: 5 Most Important Matchups for Wednesday's Rivalry Game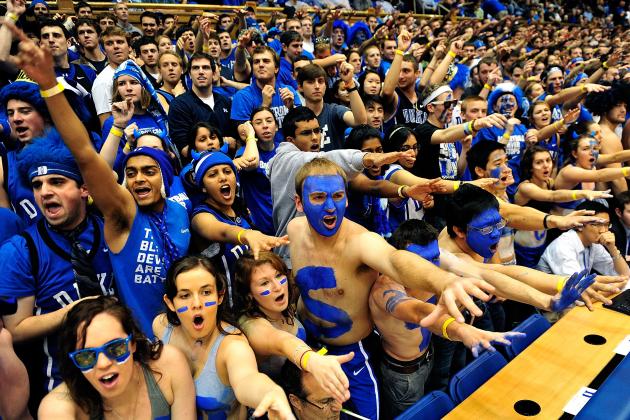 Grant Halverson/Getty Images

The North Carolina Tar Heel's and the Duke Blue Devil's Tobacco Road Rivalry is the pinnacle of college basketball. Besides the coveted NCAA Tournament, tonight's matchup is the most highly anticipated college game. In a rivalry this heated, the win isn't just needed—it could never taste more sweet.
North Carolina is looking to add some cushion to their top seat in the ACC. Meanwhile, Duke is looking to bounce back after losing Friday to in-conference Miami (FL).
Here are the five key matchups to look out for on the court tonight.
Begin Slideshow

»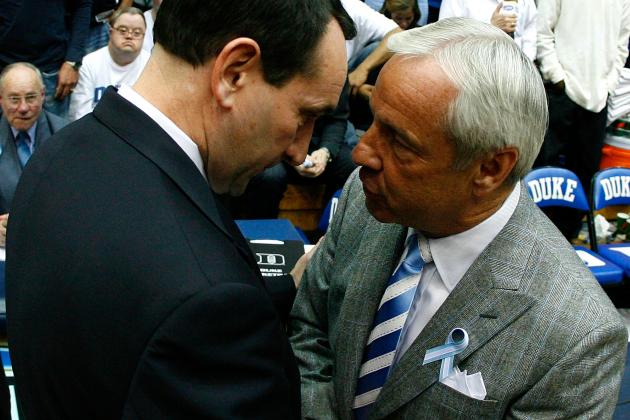 Kevin C. Cox/Getty Images

The men in suits standing on the bench are just as important as the men on the court. These coaches have struggled slightly this season from injuries and shocking upsets, but they have continued to be successful in the rankings.
Coach Williams and the Tar Heels are coming off a five-win hot streak and looking to extend it with this major conference matchup. Newest to the rivalry, Williams has a chance to break even on his record against Duke tonight.
Duke's leading man, Mike Krzyzewski, must try to push his team past two conference losses to pick up the win. If he wants to contend in the ACC Championship and head on to March Madness, a victory here is key.
Coach "K" is 36-26 all-time against UNC. Williams is 8-9 all-time against Duke.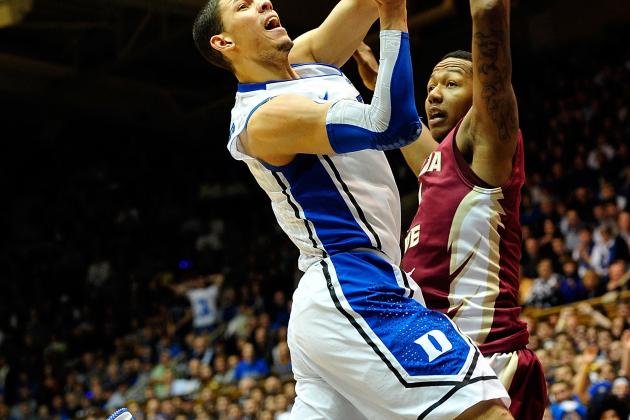 Grant Halverson/Getty Images

He may only be a freshman, but Austin Rivers has been leading the Blue Devils all season in scoring. Averaging 14.5 points per game, Rivers has racked up 334 points this season. He has put up a .447 field goal percentage making 115 out of 257 attempts.
Sophomore Harrison Barnes has been a powerful forward this season. Barnes has averaged 17.3 points per game, putting up 399 points for the team so far. Barnes is hitting just about half of his field goals and three pointers. He's posting a .477 field goal percentage and a .441 three point percentage. Harrison has done a good job at keeping fouls and turnovers low to just 1.8 and 1.9 per game respectively.
Rivers has been slightly more helpful to the Devils in assisting with 47 this season. However, Barnes has been slightly more aggressive with 28 steals. These two will run the court tonight.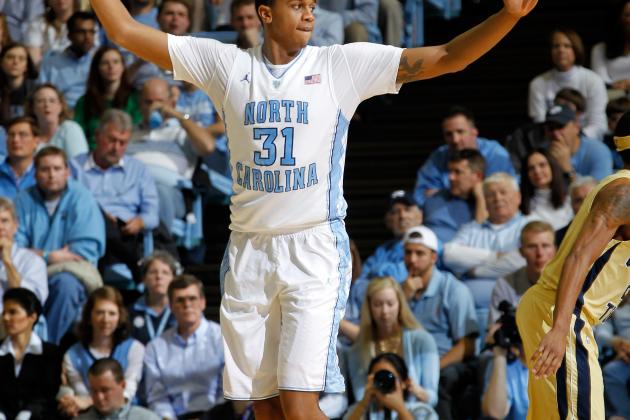 Streeter Lecka/Getty Images

Duke's Mason Plumee has been a solid performer in rebounds and assists, but will have to be on point to take on the top rebounding team in the country.
Plumee has blocked 36 shots, made 46 assists and pulled down 224 rebounds for the Devils. He is averaging 11.6 points per game totaling 267 points this season. His top performance will be crucial against this UNC team.
North Carolina ranks first in rebounds per game with 35.6. A large thanks can go to forward John Henson. He has accounted for 231 rebounds this season. Adding on 33 assists and 74 blocks, Henson could spell trouble for Plumee and the Blue Devils.
In a game where there is sure to be plenty of shots attempted, it will be up to these two men to keep the ball in their teams' hands. Keep an eye on these two power forwards as things heat up tonight.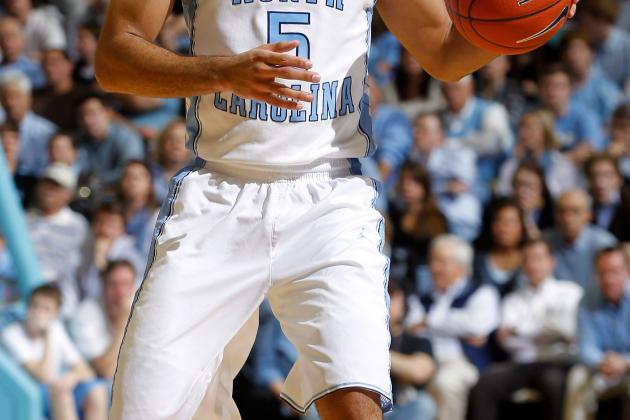 Streeter Lecka/Getty Images

UNC's Kendall Marshall and Duke's Seth Curry lead their teams in steals and assists. With a rivalry game as intense as tonight's, the stealing abilities are going to be tested.
Marshall has tallied 226 assists this season, averaging 9.8 per game. His 33 steals at 1.4 average per game make him a key playmaker for this game. His effectiveness as a playmaker is magnified by his 14.3 points per game.
Curry may not have the amount of assists, but he knows how to grab the ball. With 35 steals this season, Curry is averaging 1.5 a game. He has good energy on the court and tons of aggression. Contributing 12.6 points a game adds to his value on the court. UNC will need watch this one.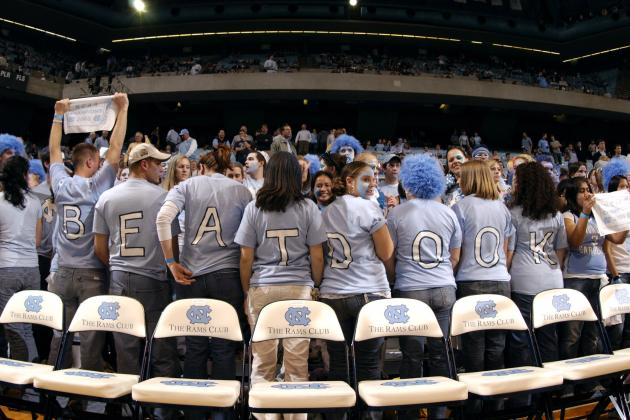 Grant Halverson/Getty Images

UNC's John Henson will be on double alert to watch tonight. Not only will he be going toe-to-toe on rebounds against Duke's F Mason Plumee, he will also be a challenge to Duke's Josh Hairston.
Hairston hasn't put up the stats people marvel at, but he has been a presence on the court all season. The sophomore stands at 6'7'' and has been able to use his height all season to be a dominating defensive player. There is no question that during the playing time Hairston sees he will be matched with the 6'11'' Tar Heel forward.
Henson is going to be one of the most watch-worthy players on the court tonight.