MLB Free Agency: 5 Reasons Raul Ibanez Is Right Fit for New York Yankees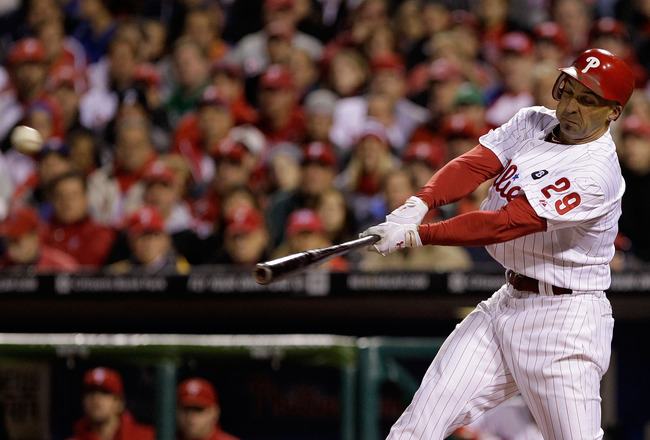 Rob Carr/Getty Images
The New York Yankees have taken their time this offseason in making a decision for their DH slot and now they are in "serious discussions" with Raul Ibanez to fill the spot left open with the Jesus Montero-Michael Pineda trade, according to Ken Rosenthal.
Ibanez is a 15-year veteran in the MLB and has seen his fair share of solid, consistent seasons during his career. He could be just the piece the Yanks need to complete their roster with spring training rapidly approaching.
Here are five reasons why.
Left-Handed Hitter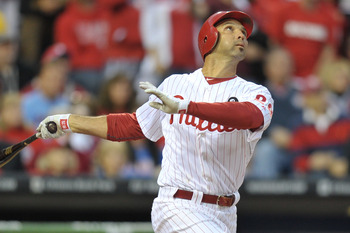 Drew Hallowell/Getty Images
It's the simplest, most important fact about playing at Yankee Stadium: If you're a left-handed batter with power, you have an advantage.
The short right-field porch would be the perfect compliment to Ibanez's ability to hit the long ball and as long as he's in the lineup, he should be able to surpass his 2011 total of 20. Throw in the added protection he'll get with a deeper Yankee lineup and Ibanez could thrive.
Of course that all becomes dependant upon how often he faces left-handed pitching which is a role reserved for Andruw Jones. He should get the majority of plate appearances being the Yanks' option against right-handed pitching.
Past Big-Market Success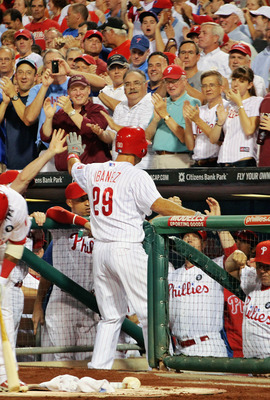 Len Redkoles/Getty Images
When coming to play in the bright lights of New York, you have to wonder how any professional athlete will respond to possibly being booed by their own fans and being hounded by the largest daily media assault in the country.
Not many places may compare to New York, but Philadelphia is no stranger to being a tough place to play in any sport and baseball is no different. In Philly, Ibanez had some of the best years of his career and was a major contributor to their offense.
Even at age 39, 2011 was a good year for Ibanez. Despite his low .245 average, he belted 20 home runs and 84 RBI while remaining healthy for most of the season without the benefit of half a day off at DH..
Flexibility with the DH, Outfield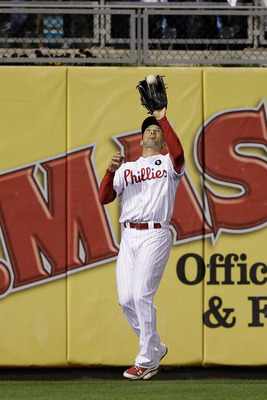 Rob Carr/Getty Images
Although he isn't the best outfielder on the market, Ibanez still has the ability to play a consistent outfield on a daily basis. He started 134 games in left field for the Philadelphia Phillies last season. Ibanez has started at least 129 games or more in left the past six seasons.
With Ibanez playing a corner outfield position, it leaves the DH slot open for Alex Rodriguez, Derek Jeter and any other Yankee players in need of a spot rest during the season.
If Ibanez is healthy and has success, he could make Nick Swisher, a free-agent-to-be, expendable at the trade deadline.
Hungry to Win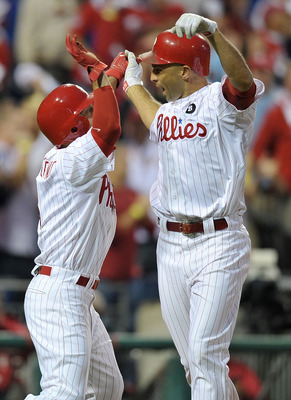 Drew Hallowell/Getty Images
Ibanez has been to the World Series during his long career, but he has never won one. If that's important to him at this stage in his playing days, the Yankees are the perfect place for him.
He'll have a great chance to win his first and might come a little cheaper because of the added opportunity that comes with playing in the Bronx. Soon to be 40, Ibanez could be easier to sign to a one-year deal.
No Long-Term Committment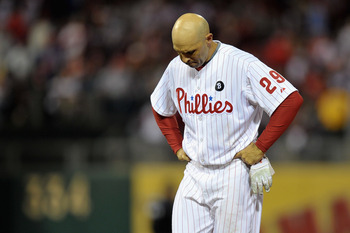 Drew Hallowell/Getty Images
As I mentioned in the previous slide, Ibanez will be 40 in June and that means it will be easier to make a short-term commitment with him, something that is important for the payroll-cutting Yankees.
The Bombers look to be getting younger and less expensive over the next two years and Ibanez fits in perfectly with that plan.
Keep Reading

New York Yankees: Like this team?