St. Louis Cardinals: 5 Reasons Team Will Succeed in 2012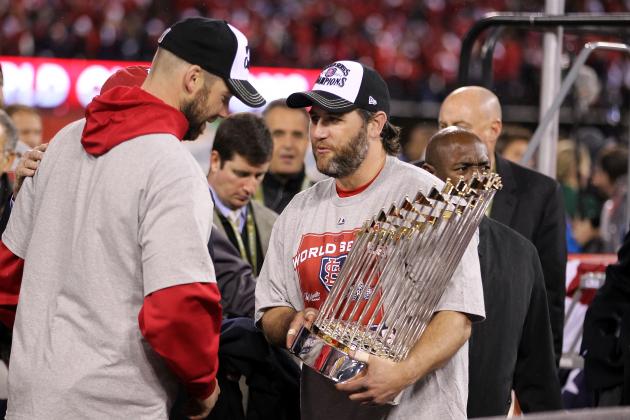 Ezra Shaw/Getty Images

After capturing the 2011 World Series, the St. Louis Cardinals have had a tough offseason so far.
With the departures of superstar player Albert Pujols and Hall of Fame-bound manager Tony LaRussa, the Cardinals would seem to have gotten far worse to the casual baseball fan.
However, fans still have reason to be optimistic heading into the 2012 campaign as the Cardinals will try to repeat as World Series champs.
As the report date for pitchers and catchers draws closer, here are some reasons why 2012 will be successful for the Cardinals.
Begin Slideshow

»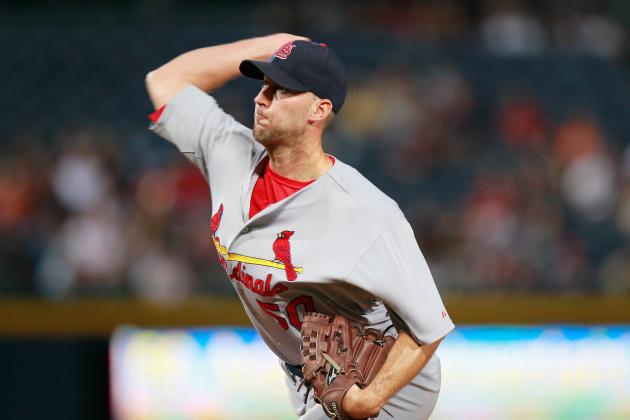 Kevin C. Cox/Getty Images

Following a season in which he was out for the duration of the campaign due to injury, Adam Wainwright will be looking to contribute to a team looking to make it back to the Fall Classic.
Wainwright was a legitimate Cy Young contender in 2009 and 2010, but an elbow injury before spring training of 2011 required him to have Tommy John surgery.
Wainwright finished third in Cy Young voting in 2009 with a second-place showing in 2010.
The loss of Wainwright was thought to be a big blow to the Cards, but they had many pitchers step up throughout the season.
That being said, with the addition of Wainwright back into the rotation, Cardinal fans should be excited at the prospect of a 1-2 punch of Chris Carpenter and Adam Wainwright at the top of their rotation.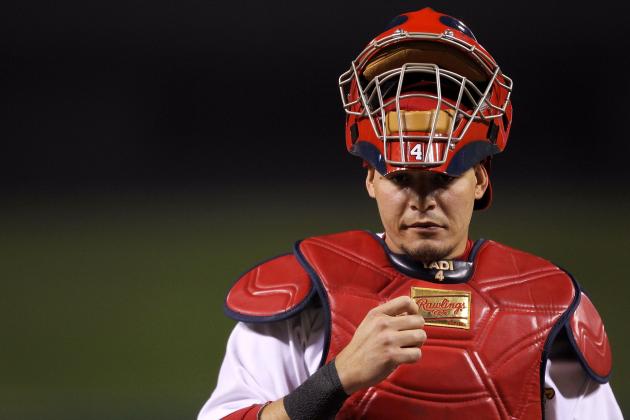 Ezra Shaw/Getty Images

Coming off yet another Gold Glove season, Yadier Molina continues to be one of the best defensive catchers in all of baseball.
Not only is he a rock behind the plate, he adds timely hitting while managing a rotation that had a workman-like performance last season.
Molina's impact is also felt on opposing team's base stealers.
Although his caught stealing percentage was down in 2011 (only 29 percent), he has the ability to keep any base runner on first, taking another team's ability to put runners in scoring position completely out of the picture.
Molina must have a bigger impact in the lineup in 2012 also, with the departure of Albert Pujols, and if he does this, he may very well be considered the one of the elite all-around catchers in baseball.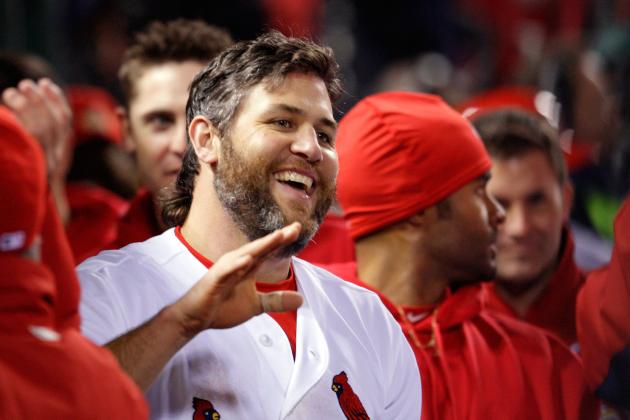 Jamie Squire/Getty Images

Lance Berkman was a huge part in the 2011 Championship team for the Cardinals. So much so that the Cardinals decided they needed his leadership and offense back in their lineup for one more season after signing him to an $8 million deal.
Berkman won the Comeback Player of the Year in '11 and for good reason. He hit .301 with 31 homers and 94 runs batted in.
The Cardinals will lean heavily on Berkman to produce those same kind of numbers in 2012 to help fill the void left by Pujols.
Berkman can also provide leadership to the young players who will eventually replace him when his time is done in St. Louis.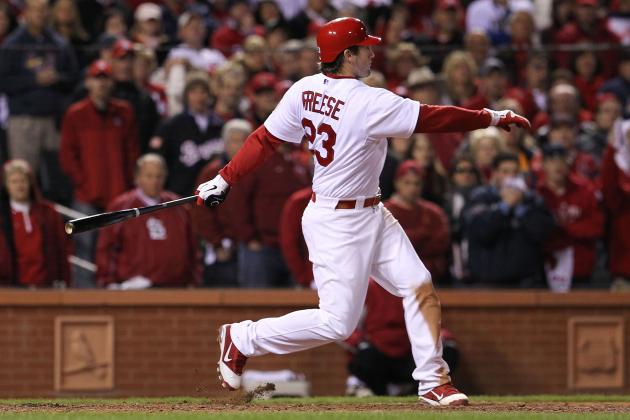 Jamie Squire/Getty Images

On every championship-caliber team, there is a mix of wily veterans and young talent.
The St. Louis Cardinals had this in 2011.
With veteran pieces such as Albert Pujols, Lance Berkman, Chris Carpenter and Yadier Molina, young players like David Freese really had a chance to grow into professionals.
Freese was the postseason hero for the Cards, winning the World Series MVP and carrying a city on his back. But he wasn't the only youngster producing for the Cards.
Jaime Garcia was a pleasant surprise in the rotation for the Cardinals after the injury to Adam Wainwright before the season. The 25-year-old won 13 games while posting an ERA of 3.56. He ate up innings as well, pitching nearly 200 innings.
The Cardinals will also look for contributions from other younger players such as Allen Craig this season to help them get back to October baseball.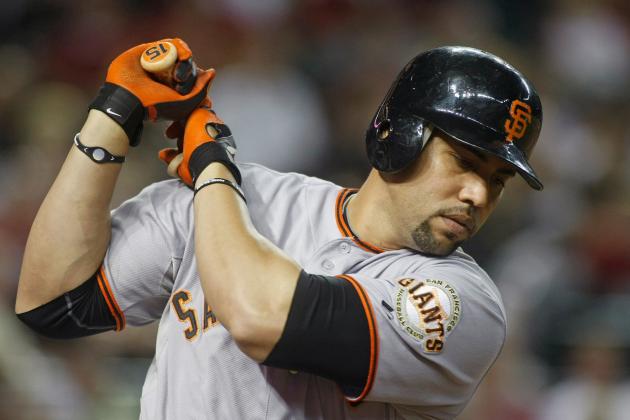 Ralph Freso/Getty Images

Carlos Beltran is no Albert Pujols.
But then again, nobody is.
However, Beltran will be looking to provide most of the production lost with the departure of Pujols in St. Louis and the 34-year-old has proven in the past he is more than capable of doing so.
Although Beltran struggled down the stretch for the Giants, he still managed to hit .300 with 22 home runs and 84 RBI between New York and San Francisco. That wouldn't be bad paired with Lance Berkman in the 3-4 spots in the lineup.
Beltran is also capable of playing a solid defensive outfield position. Although his legs aren't what they used to be, Beltran is still an above-average fielder, giving the Cardinals yet another defensive presence in the field.
Beltran won't completely fill the void left by Pujols, but he'll go a long way in trying to.