NY Yankees Rumors: Why Zack Greinke Is a Better Option Than Cole Hamels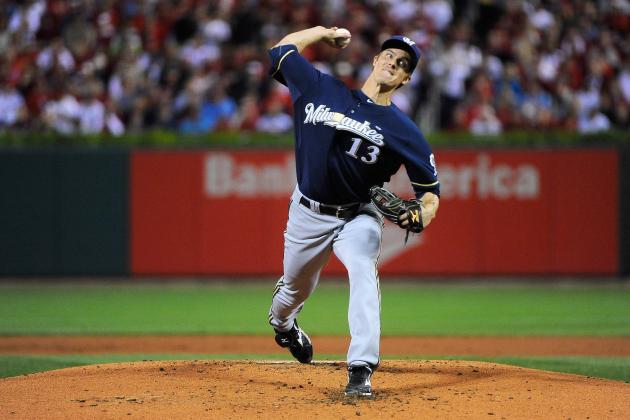 Pool/Getty Images

Rumors get tossed around every offseason, and this offseason is no different.
Many of them turn out to be nothing more than just simple rumors. Some end up being right on target.
This offseason has produced a good share of rumors, and some are quite intriguing. The Jesus Montero trade buzzed the baseball world and still has people talking.
Spend some time searching for the latest Yankees rumors regarding Zack Greinke and Cole Hamels, and you'll find quite a bit.
Both Greinke and Hamels are extraordinary pitchers with strong, solid and incredible talent. Both will be free agents in 2013.
Much of the focus has been on the upcoming 2012 season, as it should be. Preparing for the future is an intelligent move.
Both of these pitchers would make excellent additions to the NY pitching rotation, but acquiring both is most likely not an option.
With all of their talent and everything that each one of them has to offer being compared, Greinke would be the better option for the Yankees to target in 2013.
Here are the reasons why Greinke is the better option than Hamels.
Begin Slideshow

»
Christian Petersen/Getty Images

Greinke and Hamels can both command huge paychecks, but the Yankees could acquire Greinke for a little less.
The Yankees have tried to remain under the $200 million salary threshold, and with a few moves they could further accomplish that in 2013 with Greinke.
As much as I like Nick Swisher, I don't see him in pinstripes for too much longer.
Trading Swisher could free up some cash to bring Greinke into NY.
Other players could be traded, too, but I would urge the Yankees to hang on to their prospects.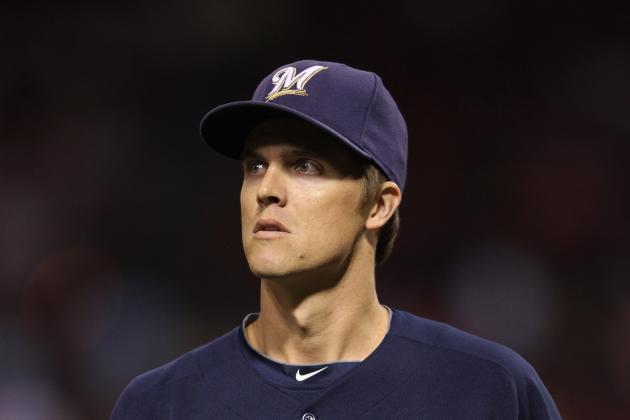 Jamie Squire/Getty Images

Greinke has pitched in the major leagues for eight seasons. Hamels has pitched for six.
In 1,729.2 innings, Greinke has a win-loss record of 76-73 in 197 games with an ERA of 3.82.
Hamels has pitched in 1,161.1 innings with a win-loss record of 74-54 in 180 games with an ERA of 3.39.
The 2011 season hit higher levels for Greinke striking out 201 batters, while Hamels struck out 194.
In 2010, Greinke pitched 220 innings and struck out 181 batters. In 2011, he pitched 171.2 innings and struck out 20 more batters than in 2010.
The opposite occurred with Hamels.
In 2010, he pitched 208.2 innings and struck out 211 batters. In 2011, he pitched 216 innings and struck out 194.
Greinke improved his strikeouts while Hamels didn't.
Looking back since 2006, Greinke is listed as seventh for the most valuable pitcher in baseball, while Hamels is tied at 13.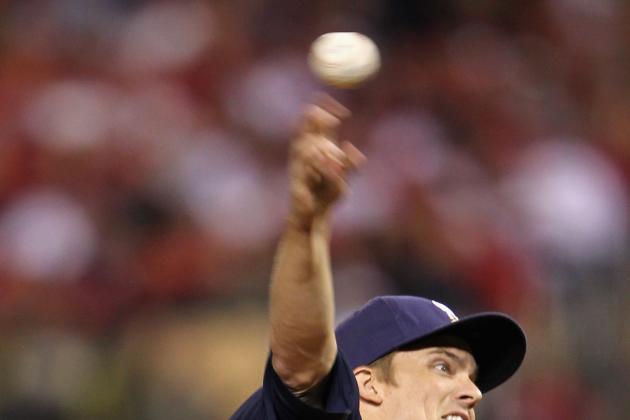 Jamie Squire/Getty Images

Greinke has been known for being a strikeout-heavy pitcher, and he certainly over-achieved that status in 2011.
His three main pitches are a slider, a curveball and a four-seam fastball, and they produce above-average strikeout rates against right-handed batters.
His strikeout rates against left-handed batters are not as high, but they are still impressive.
Even though his fastball velocity has declined approximately 1.5 MPH since 2009, his strikeout rates continue to improve each season.
Adding to his arsenal of pitches, he appears to have developed a sinker that generates more ground balls.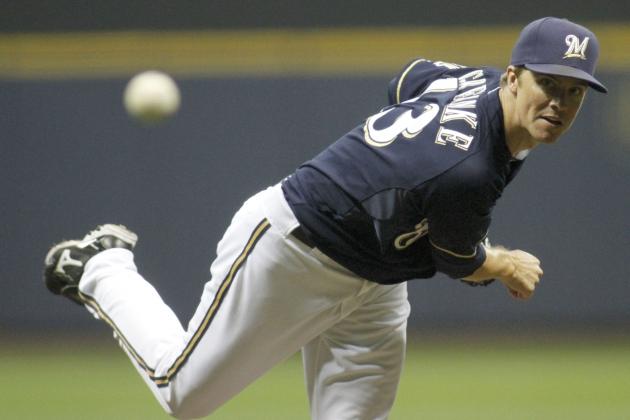 Darren Hauck/Getty Images

Both Greinke and Hamels have earned a number of awards.
Hamels is a two-time All-Star being selected in 2007 and 2011.
Greinke was selected as an All-Star in 2009.
Hamels had a World Series championship in 2008 and was the MVP in that series. He was also the MVP in the NLCS in 2008.
Greinke achieved the Hold Grail of pitching and won the AL Cy Young Award in 2009. He was also the recipient of the AL TSN Pitcher of the Year Award in 2009.
He was also awarded the MLBPA Players Choice AL Pitcher of the Year in 2009.
Hamels has the skills, but Greinke has the hardware sitting on a shelf to prove his skills.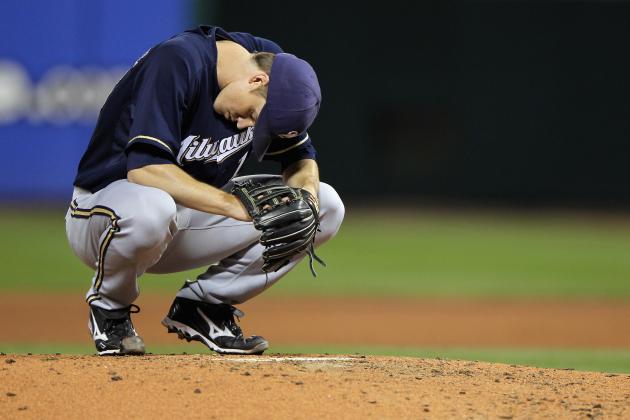 Jamie Squire/Getty Images

We have all heard information about Greinke that he suffers from depression and social anxiety disorder.
Unfortunately, there is quite a bit of stigma attached to people who have emotional problems and disabilities.
People are often quick to judge those who suffer from any type of emotional disorder.
That's a shame.
While doing some research, I came across numerous articles about Greinke loaded with comments stating that he can't handle the pressure of playing in a place like the Bronx.
Many think that he would fall and crumble under the pressure of playing for a team in a larger market like the New York Yankees.
Reading things like that makes me realize even more how people are so quick to place stereotypes on others.
No one actually knows how he would perform under the perceived pressure in NY. Not even a psychiatrist would know for sure.
Take a look at his performance throughout his career. Like any athlete, he has hit his bumps and hurdles. Overall, he has been a leader.
NY should have confidence in Greinke and know that if they acquire him in 2013, he would become an invaluable asset who would arrive with a relatively low price tag.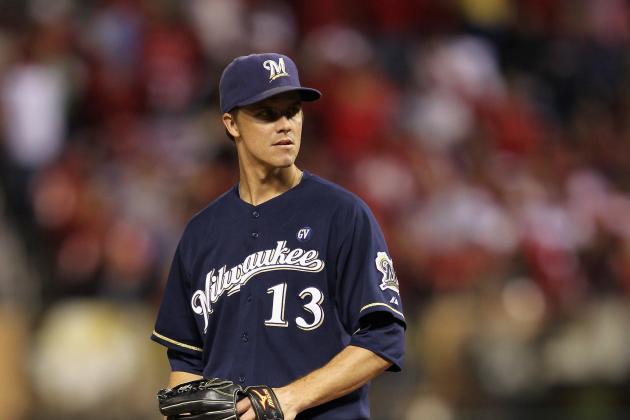 Jamie Squire/Getty Images

Who knows what the Yankees will decide to do, but if they have a chance during the offseason next year, I think that Greinke is the better option.
He has a huge future ahead of him, and NY may have the opportunity to sign a pitcher who is a little better than Hamels for a lower cost.
Go with Greinke.