New York Yankees: Top 3 DH Candidates Left on the Free-Agent Market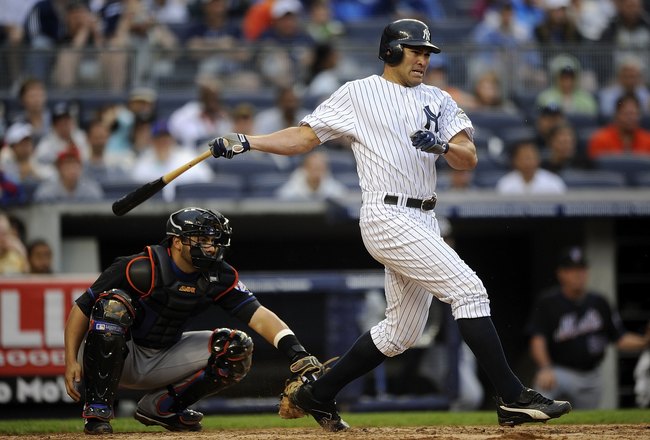 Jeff Zelevansky/Getty Images
With spring training coming closer everyday, teams are still scrambling to fill holes in their roster. The Yankees are no exception as they have one spot left to fill—the designated hitter.
The Yankees are lucky that their only obvious need is a DH as they are cheap and easy to secure. But which DH left on the market is the best fit for the Yankees?
I have three options that would do just fine.
Johnny Damon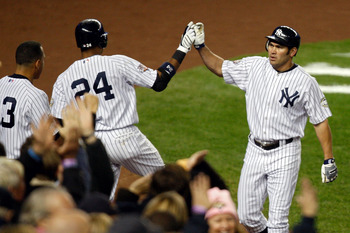 Jared Wickerham/Getty Images
Positives
Johnny Damon is one of the leading candidates for a Yankee DH role. He bats left-handed.
He spent a great 2009 season with the Yankees hitting 24 home runs and posting a WAR over four.
Damon has still a bit of speed left in the tank, stealing 19 bases last season with the Tampa Bay Rays.
He has been very consistent over the last few years of his career and is a fan favorite, so it would not be a stretch seeing him back in pinstripes for the 2012 season.
Negatives
Johnny Damon is seeking a $5 million deal and with Scott Boras as his agent he is not going to be able to be talked down easily.
His age is a concern as well. At 38-years-old, he is one of the oldest free agents available right behind Raul Ibanez.
Vladimir Guerrero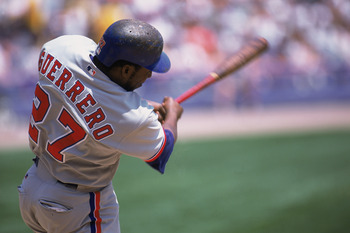 Jonathan Daniel/Getty Images
Positives:
Vladimir Guerrero is only one year removed from his 29 HR and 115 RBI season where he was 11th in the MVP voting as well.
He is the youngest option out of my list of three, and in my opinion, the one with the highest upside.
He is seeking a $5 million one-year deal like Johnny Damon but could be talked down to the $3-4 million range due to his down year in Baltimore last season.
He is also in line to hit the 1,500 RBI milestone and if he has a MVP season and hits 50 home runs, he is in line to hit 500 home runs in pinstripes.
Negatives:
The main concern is the uncertainty that he will return to form as he has been very inconsistent the past few seasons
He also bats right-handed, where Joe Girardi would prefer a left-handed bat.
Hideki Matsui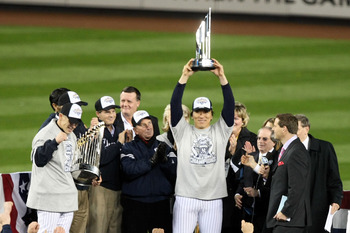 Al Bello/Getty Images
Positives:
If I had the choice of signing a DH, Hideki Matsui would be my guy. He just fits every one of the Yankees' needs and more.
He is most likely the cheapest option, coming off $4.25 million one-year deal with the Oakland Athletics.
He bats left-handed.
He has spent the majority of his career with the Yankees and is popular with the fans.
Matsui also has the best postseason numbers with a .933 OPS in October and not to mention he was the 2009 World Series MVP with the Yankees.
Negatives:
The only negative I could see is that he is a in a similar situation with Vladimir Guerrero as he had a down year last year with Oakland but that could be due to the lack of protection in the Athletics lineup.
With a $4 million one-year deal though it is a low-risk move.
Keep Reading

New York Yankees: Like this team?