St. Louis Cardinals: 3 Reasons Team Will Thrive Without Albert Pujols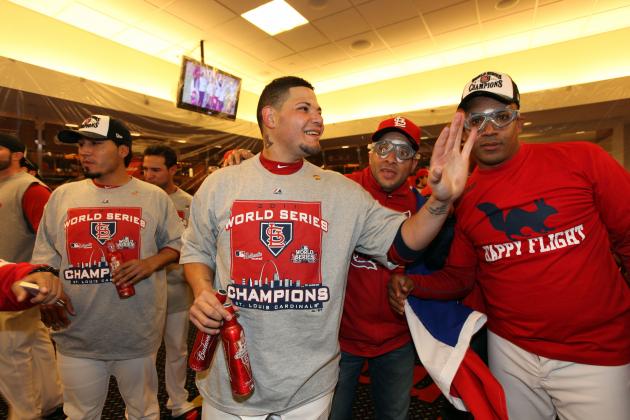 Jamie Squire/Getty Images

The 2012 season is just around the corner as pitchers and catchers report to camp on Feb. 18th.
On that day, there will begin to be an onslaught of questions towards the St. Louis Cardinals and how they will play and how they look without future Hall of Famer Albert Pujols.
If the team plays poorly, the baseball world will look at his absence and believe his departure is the cause of the Cardinals' troubles. The Cardinals will be under a magnifying glass from February to October. There's no way around it.
However, I believe St. Louis will be fine.
Call me crazy, but I even believe the Cardinals are in a better situation without The Machine.
Here are the three reasons why.
Begin Slideshow

»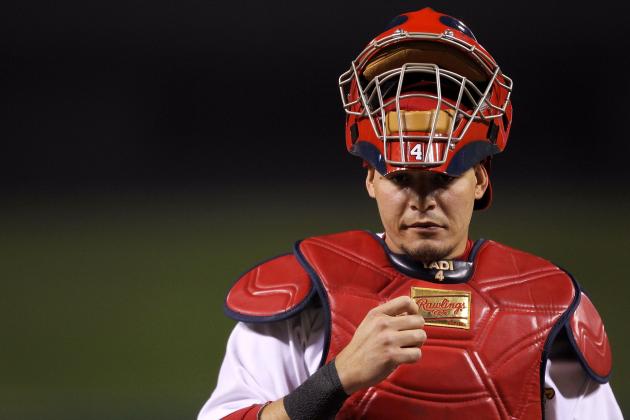 Ezra Shaw/Getty Images

First, let the numbers of Albert Pujols' contract with the Los Angeles Angels set the tone of this argument.
Pujols is getting $240 million over the next 10 years. In addition, he gets a hotel suite on road trips, a luxury suite at the ballpark for his charitable group and can obtain bonuses for individual accomplishments until 2021.
After his retirement, Pujols will then enter into a new 10-year deal for personal services. He will be paid $1 million annually if he works within the club.
Had the Cardinals offered him this kind of deal, they would be straining themselves financially for the next decade. St. Louis is not the kind of market that Los Angeles is. The opportunity for the club to make as much money as the Angels just isn't there.
Without the burden of Pujols' monstrous deal, the Cardinals put themselves in a good position to retain the rest of their successful team year after year.
Yadier Molina, David Freese, Jon Jay and others who were integral pieces to their championship run will all be due for raises soon.
Yes, Pujols is one of the greatest hitters of all time. But at 32, Pujols could start declining at any moment, and there's a great risk in making such a commitment to him.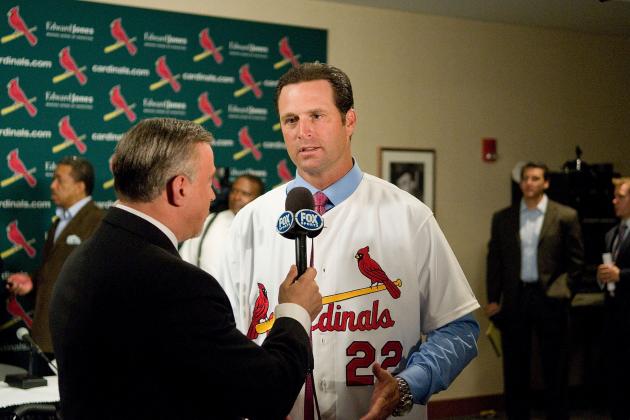 Jeff Curry/Getty Images

Many Cardinal fans were surprised by the hiring of Mike Matheny as manager. Most believed Jose Oquendo would be promoted from his third-base coaching position.
There were reports Albert Pujols wanted Oquendo as well.
Why wouldn't he?
Pujols and Matheny were teammates from 2001-2004. The age difference is just nine years.
Could Pujols handle being led by a player who did much less for the Cardinals when they were both major-leaguers?
I believe there would have been a conflict somewhere down the road there.
Albert Pujols is looked at as a team leader, and the absence of Tony LaRussa and pitching coach Dave Duncan could have left the slugger on a high-horse.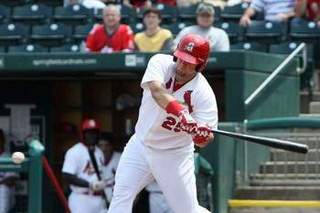 Lance Berkman will fill the hole at first base left by Pujols, but Berkman probably won't be around too much longer. The Big Puma is nearly 36 years old.
One player St. Louis has in their organization who has the potential to make a huge splash when Berkman leaves is Matt Adams.
The 23-year-old is having a phenomenal minor league career so far.
After being drafted in the 23rd round of the 2009 MLB amateur draft, Adams has torn up pitching, and in 2011, was the Cardinals' Minor League Hitter of the Year.
He batted .300 while hitting 32 home runs and driving in 101 runs during 115 games with Double-A Springfield.
Adams has never hit under .300 in the minors and looks like the kind of power hitter St. Louis will love to have in a year or two.
The sky is the limit for this player, and a fresh face would do nothing but bring joy to the face of Cardinal nation.
While Adams will never be able to make fans forget about Pujols, he could give them reason not to miss The Machine.
Steven Conklin is a contributing writer for the Bleacher Report and a student at the University of Central Missouri. He joined B/R in October 2011 and is currently a B/R intern. Any comments, questions or suggestions are more than welcome.