2012 NFL Free Agents: Wes Welker and Star Free Agents Teams Must Re-Sign
February 5, 2012

Scott Halleran/Getty Images
With Super Bowl XLVI between the New York Giants and New England Patriots ending the 2011 NFL season on Sunday, it's time to start looking ahead at the major free agents teams will be looking to sign in the offseason.
Many teams cannot afford to let their star free agents leave or they could struggle to contend for the playoffs.
Keeping your star free agents also sends a message to your players and fans that the franchise is committed to winning and will spend money to do so. This can be a huge moral boost for everyone involved with the team.
Let's look at four free agents teams must re-sign in the offseason.
Wes Welker, WR, New England Patriots
Wes Welker led the NFL in receptions this season with 122 and is Patriots quarterback Tom Brady's most reliable receiver. He also was second in the NFL with 1,569 receiving yards.
While Brady makes Welker better, the quick and talented receiver makes his quarterback's job much easier as well. Welker has exceptional hands and can be effective anywhere on the field.
He also is huge on third downs and is one of the most dependable receivers in football. The Patriots must re-sign Welker, even if he asks for top-five receiver money, because he is immensely important to the success of the offense on many levels.
Matt Forte, RB, Chicago Bears
If the Chicago Bears don't re-sign star running back Matt Forte to a long-term deal this offseason, then the team could risk losing many fans who have really appreciated the hard work the former Tulane star has given the franchise.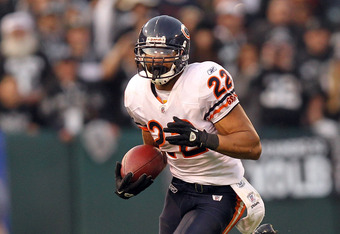 Ezra Shaw/Getty Images
In four NFL seasons, Forte has rushed for over 4,000 yards and has accumulated just under 2,000 receiving yards. That's an extraordinary stat line, and it proves how much the Bears offense relies on Forte to be successful.
With inconsistent quarterback play from Jay Cuter over the years, plus the fact he missed many games due to injury this season, the Bears would be incredibly foolish not to bring back Forte, who is easily their best player on either side of the ball.
Mike Wallace, WR, Pittsburgh Steelers
Fantasy football owners know who Mike Wallace is because he's always a threat to beat a defense for a huge scoring play.
Wallace is one of the fastest players in the NFL and has piled up over 1,000 receiving yards in each of the last two years.
Steelers quarterback Ben Roethlisberger relies on Wallace so much, and the wide receiver could arguably be the team's best offensive player. Wallace is a young star who the Steelers must re-sign to remain a Super Bowl caliber team.
Laurent Robinson, WR, Dallas Cowboys
The Dallas Cowboys struck gold when they signed Laurent Robinson as a free agent, and the athletic wide receiver caught an astounding 11 touchdown passes this season.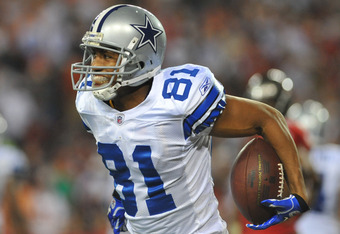 Al Messerschmidt/Getty Images
Robinson showed he is an excellent fit in this offense and is capable of making big plays anywhere on the field.
With injuries to important receivers such as Miles Austin and Dez Bryant over the past two years, Robinson's durability makes him even more valuable to Dallas.
Re-signing Robinson is a no-brainer for Cowboys owner Jerry Jones.