USC Trojans Football Recruiting 2013: A Sneak Peek at Early Prospects and Needs
February 5, 2012

The afterglow from the athletically endowed class of 2012 has not even dimmed yet, and already a preview of next year? Yep. 
Recruiting never ends. 
After two years of signing top offensive linemen, the USC Trojans football staff has added much-needed talent and depth at positions of need. However, with the reduction of scholarships, Lane Kiffin and Co. have the unique burden of trying to plug new holes.
Next year will be Curtis McNeal's senior year. That means only D.J. Morgan would remain as the only pure tailback with 4.4 speed. The other remaining backs would be Soma Vainuku, Javorius Allen and Jahleel Pinner, who each have zero playing experience at the college level come 2012. Moreover, the latter three are not typical tailbacks who threaten with breakaway abilities. 
Already here are some offers for elite running backs, per Scout.com and 247 Sports: Tyshon Dye (6'0", 208) from Elberton, GA; Greg Bryant (5'11", 190 from Delray Beach, FL; Derrick Green (6'0", 215) from Richmond, VA; Ty Issac (6'2", 215) from Joliet, IL; Thomas Tyner (6'0", 207) from Beaverton, OR. 
Most likely, Kiffin will have to load up on this position and take no less than two pure tailbacks in this class. 
Another position that needs bodies is the defensive tackle position. This year, no pure defensive tackles were signed. After losing three from the 2011 season, this position looks awfully thin and could use a "big" haul.
As of now, 247 Sports, Rivals.com and Scout.com state that USC has the verbal commit of top tackle Kenny Bigelow (6'3", 280) from Bear, DE.
As for offers, Robert Nkemdiche (6'5", 275) from Loganville, GA is a big guy who stands out and who has received an invitation to play football for the Cardinal and Gold. I like Nkemdiche's size, who stands as tall as Ellis McCarthy, the backyard kid whom the Trojans missed out on this year.
It appears as though Kiffin and staff will have to sign at least two defensive tackles this class, maybe even three, to keep up with the attrition rate. Hopefully, defensive end Demarcus Walker (6'4", 250) out of Jacksonville, FL (Scout.com), who holds a Trojan offer, and Reginald Carter (6'1", 215) out of Snelville, GA (247 Sports) will find their way out to Los Angeles for an official visit. 
Following the 2012 season, the Trojans stand to lose four defensive backs, either to graduation or likely early departure for the NFL. Fortunately, the Southland is stocked with talent, talent that is seriously interested in Troy.
Safety Sua Cravens (6'1", 205) from Murrieta, CA is high on USC per Scout.com and is sought after by the likes of schools such as Florida and Oklahoma (Scout.com). Max Redfield, a safety prospect out of Mission Viejo High School (6'3, 195), has USC in his top two (Scout.com).
Mission Viejo High has a legacy of being a pipeline for USC, as Mark Sanchez, Tre Madden and Jahleel Pinner signing with USC in the recent year's evidences. USC looks to be in good shape with Max come 2013 signing day.
In all, it stands that a possible projection at the secondary spots might be that USC will overload here and add at least three to four recruits, two of those being true safeties, in my opinion.
Kiffin will never under-recruit linemen, as Pete Carroll did his last two years. Even after two stellar OL classes, offensive tackles Laremy Tunsil (6'6", 282) out of Lake City, FL (Scout.com) and Austin Golson (6'6", 285) from Pratville, AL hold offers (247 Sports).
Of course, Golson looks like a long shot, considering Alabama and Auburn are in-state schools that desire Golson's services as well.
USC, I believe, will definitely take one, but probably not two offensive tackle prospects, as they already have many guards on the roster. 
Will USC take a quarterback this time? I say at least one, but maybe even two. Though none have official offers yet, names to be aware of are Max Browne (6'5", 196) from Sammamish, WA and local boy Hayden Rettig from Cathedral High School in Los Angeles.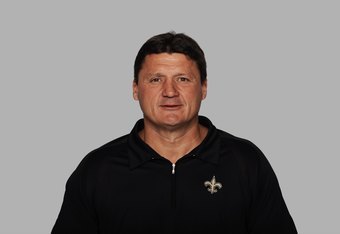 Getty Images/Getty Images
Naturally, the Trojans will never stop reeling in receiving talent. Early offers to Derrick Griffin (6'7", 210) from Rosenberg, TX (247 Sports) and Richard Benjamin (6'1", 180) from Tampa, FL (Scout.com) have been extended.
With USC's recent success in Florida, perhaps a pipeline has been established and Benjamin will find a home in Los Angeles.
Last, but not least—it would not be a recruiting discussion without mentioning the linebacker position. The top name for Kiffin's staff right now is OLB Michael Hutchings (6'1", 210) from De La Salle High School in Concord, CA.
Hutchings revealed to Scout.com that USC stands in a small group of early favorites. Following Hutchings is ILB Trey Johnson (6'1", 220) from Lawrenceville, GA. Johnson is already a verbal commit to Auburn.
In the end, I say USC takes no more than two linebackers, one of whom will be the outside linebacker type who possesses the speed and lateral movement to keep up with spread offenses.
So far, Kiffin and staff have already begun to brave the 2013 recruiting trails, again going after it with specific needs and with specific numbers to fill those needs. 
The main focus points, it seems from observation of the roster, will be at running back and on the defensive side of the ball.