Nets vs. Knicks: 3 Things We Learned from New Jersey's 99-92 Loss to New York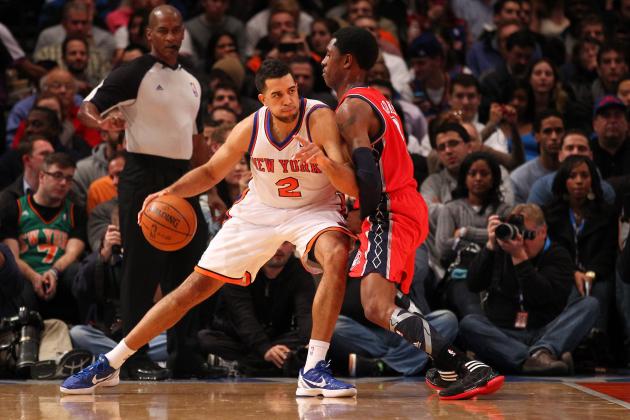 Al Bello/Getty Images

In my eyes, this Febuary 4th match was the battle for New York. The New Jersey Nets had a shot to come out and win tonight. The New York Knicks were reeling and this would be a signature win for New Jersey.
But only some dreams can become realities and this one fell short like an Anthony Morrow shot. I'm bitter. It's okay. The Nets were neck and neck the whole game and had many chances to ride the bus home with happiness.
They never made use of those chances and watched the game slip away.
But one must always learn from their mistakes and this is what we learned in this 99-92 loss to the New York Knicks.
Begin Slideshow

»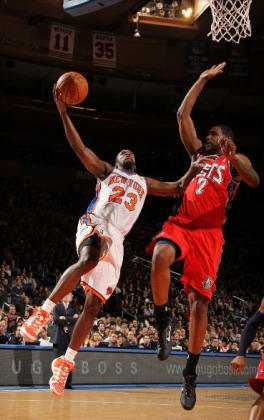 After going into halftime with a 48-46 lead, it soon became 72-70 going into the fourth. The whole game the Nets were holding a slim lead but in the fourth they could only put up 20 points.
New Jersey then watched as Jeremy Lin and the Knicks magically ran away with the victory. The moral of this game for the Nets should be that they have to hold on to leads. Yes, it was two points but those two points mattered.
Better defense in the fourth would limit New York and let New Jersey get more options to win the game.
It was a classic little brother versus big brother brawl and in this installment the little brother just couldn't hold on.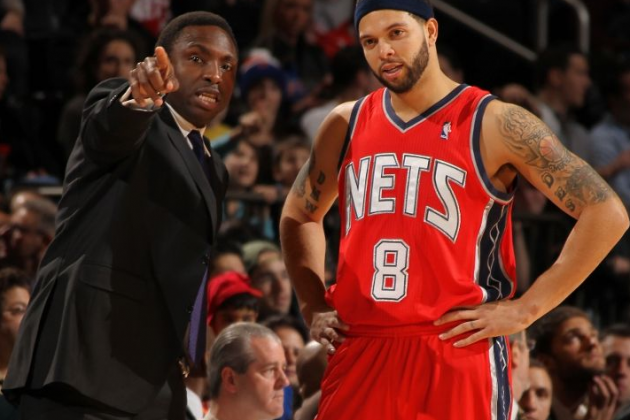 The New Jersey Nets need a second option to Deron Williams. Batman needed Robin. Obama needs Biden. Sherlock Holmes wouldn't have a sequel if it weren't for Watson.
You get my point. Williams needs a Robin, Biden or Watson. He needs a sidekick. No one can do it alone. Yes, Kris Humphries is doing a great job this season but he is not All Pro-caliber.
In a NBA era where super trifectas rule the league, the New Jersey Nets can't even put together a good duo. Brook Lopez and MarShon Brooks are both injured but neither is good enough to allow this team to contend.
To win games and keep Williams in this franchise, the Nets need to find the missing piece.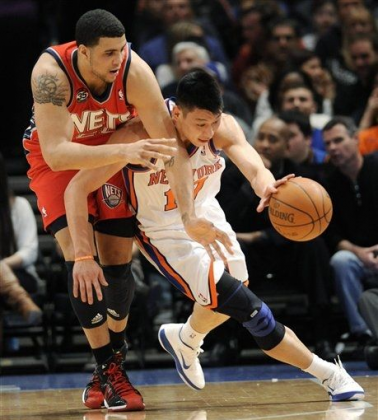 The Knicks didn't win this game because of Carmelo. They didn't win this game because of Amar'e or Tyson Chandler. No, the Knicks won this game because of their bench. Jeremy Lin scored a career-high 25 points coming off the bench and shocked the Nets.
The Nets had this game in reach. Williams and Humphries made sure of that. The reason they couldn't finish this one out was because of their lack of depth.
Shawne Williams, Sundiata Gaines, Johan Petro and Sheldon Williams were nowhere to be found as all four of them combined for just six points. Those six points all came from Shawne.
The Knicks only had one player who scored zero points. Renaldo Balkman only played two minutes, though. The Nets had three players who all scored zero points. They played a combined total of 27 minutes.
Jordan Farmer and Anthony Morrow both had nice games but if the Nets want to win games they have to get deeper.