NHL Trade Rumors: 5 Reasons the Canucks/Ducks Trade Rumor Doesn't Make Sense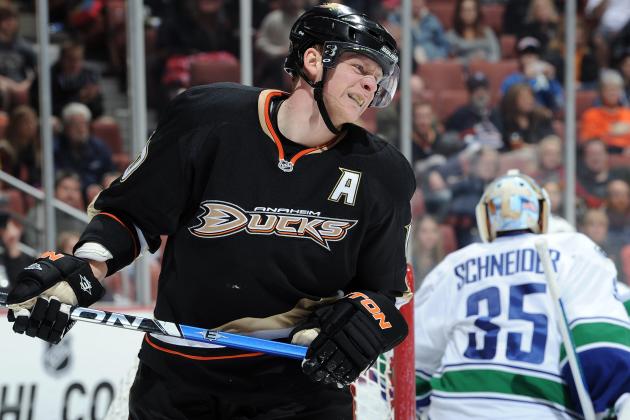 Harry How/Getty Images

The trade deadline is creeping up on us and, as always, rumors are a plenty.
The Vancouver Canucks are once again looking like a dangerous Stanley Cup threat. They have, however, been criticized for lacking grit; something that they'll be looking to disprove in the coming weeks.
Recently, a rumor surfaced involving the Anaheim Ducks and a potential trade with the Nucks. The trade is said to include Cory Schneider, Mason Raymond, and Keith Ballard, in exchange for reigning league MVP Corey Perry.
At this time of year, many rumors surrounding every team attract attention; some of them are a true possibility, while others are simply ridiculous.
Given the amount of sources that have reported this particular rumor, there is sufficient reason to believe that it has at least been discussed between GMs Mike Gillis and Bob Murray.
That said, I do not believe this is a trade that would or should happen for many reasons.
Begin Slideshow

»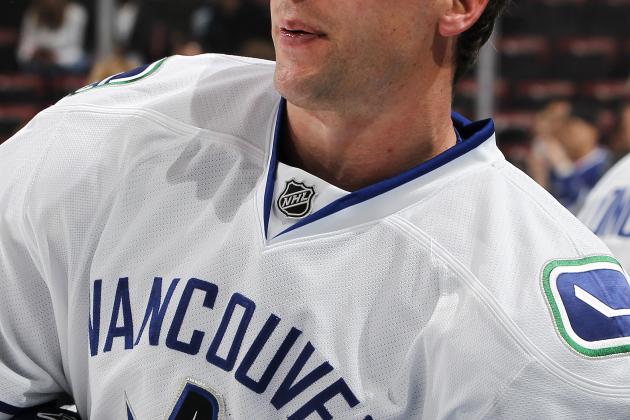 Joel Auerbach/Getty Images

According to Capgeek.com, this trade would result in the Canucks dropping $2,325,000 in salary. It would also leave the Canucks in need of a defenseman and a backup goaltender, both of which could be costly.
This would leave the Canucks with just $11,650,000 to spend next summer, and nine positions that would require either re-signing or replacing.
On the other side, the Ducks could find themselves in salary cap trouble in the next few years. Ryan Getzlaf, Bobby Ryan and Cam Fowler all have contracts expiring after next season. When it comes time to re-sign them, the Ducks would be best without an unmovable contract like Keith Ballard on their roster, especially considering the sizable raises that all three players will almost assuredly receive.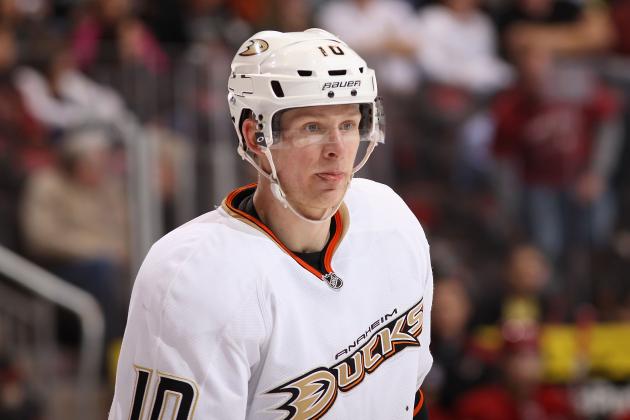 Christian Petersen/Getty Images

The Anaheim Ducks' first half performance was a collective disappointment. The lack of secondary scoring was evident, and their high-powered top line was struggling mightily.
Last year, Corey Perry showed the world what he's capable of, finishing the season as the only player with 50 goals. This year, he's continued to be one of the more consistent Anaheim forwards.
If Bob Murray feels it's necessary to dismantle the top line, it would be in his best interest to deal Ryan Getzlaf or Bobby Ryan before their leading goal scorer.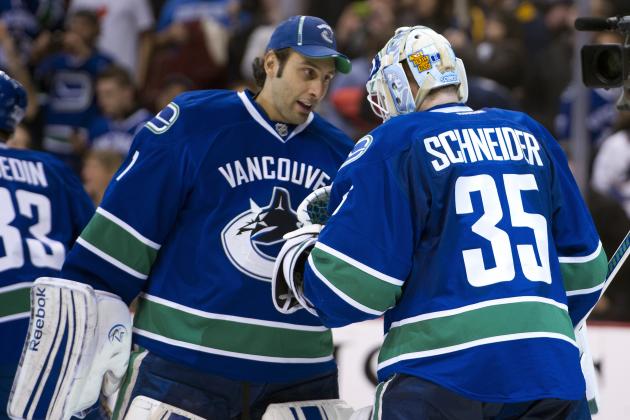 Rich Lam/Getty Images

As favorites for yet another deep playoff run, the biggest worry for the Canucks is Roberto Luongo's playoff abilities.
Despite some well played games in the playoffs, Luongo's inconsistent play contributed to the eventual loss in game 7. Combine that with the absolute gaffs that led to the team's elimination against Chicago for two straight seasons, and you've got to wonder how confident Alain Vigneault is in his starting goaltender.
If Luongo's woes continue this postseason, Vancouver would rely on Cory Schneider to pick up the slack and get them through the playoffs.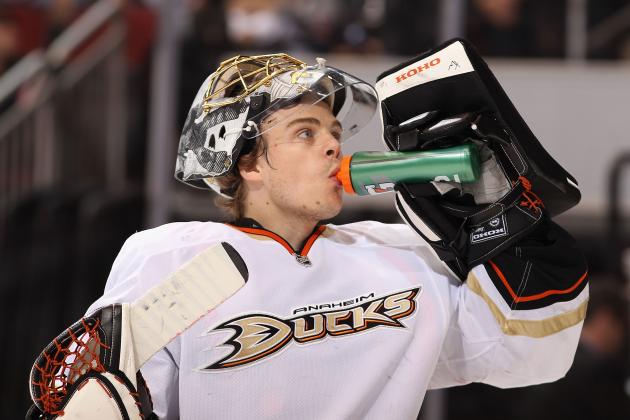 Christian Petersen/Getty Images

In the first four seasons of his career, Jonas Hiller was one of the more consistent goaltenders in the league. His worst season (statistically) saw a 30-23-4 record with a .918 save percentage... pretty good for a "bad season."
Although his numbers this year are considerably lower, Hiller has picked up his game of late, leading the team to a 9-2-2 record in the last 13.
At age 29, Jonas Hiller will be a starting goaltender for years to come.
Unless they plan on quickly trading Schneider or Hiller, there is little sense for Anaheim acquiring another start-worthy goalie.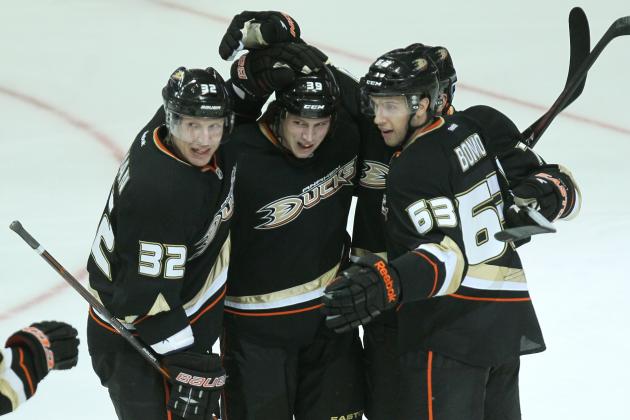 Stephen Dunn/Getty Images

The Anaheim Ducks were the worst team in the NHL for the first half of this season. People can criticize their lack of secondary scoring, but the fact is, they have the best first line in the league, the ageless Teemu Selanne, last year's point-leading d-man, and one of the best goaltenders in the league.
They are capable of being at the top of the standings, and they're beginning to play like it. The first half left them with a big hill to climb, but it is possible.
If the Ducks continue to play as they have been, a playoff appearance is not out of the question. However, if they part ways with Corey Perry, the team surely won't have the fire power to fight their way into the postseason.