Picking the Strongest Newcastle XI to Join Demba Ba and Papiss Cisse in Attack
With a goal each in Sunday's victory over Aston Villa, Newcastle's Senegalese pairing of Demba Ba and Papiss Cisse is primed to become one of the very best the Premier League has to offer.
Of course, for the pair to reach their potential, things will need to be perfected around them, not least the nine other players selected by manager Alan Pardew.
Based on the current squad, and taking in to account the injuries they've suffered, I'm going to outline the very best team Newcastle can have take to the field to accommodate Ba and Cisse.
Begin Slideshow

»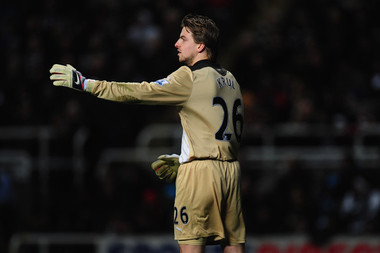 We'll start in goal with Tim Krul.
Whilst his impact on the strike force is indirect, you'll be hard pressed to find a better keeper than Krul in the Premier League.
With yet another penalty save last week against Blackburn, Krul has at the very least established himself as the full-time No. 1 at Newcastle, way ahead of long-time servant to the club Steve Harper.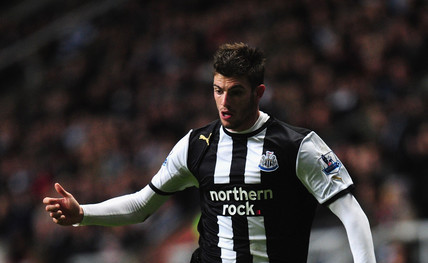 With Ryan Taylor's injury looking worrying to say the least, Santon will finally solidify the role he was thought to fill at the start of the season—that of the starting left-back.
Santon has the capability to get forward with the ball, much like Taylor, but unfortunately lacks the sensational set-piece ability of the Scouse star.
That said, Santon has wonderful potential as a defensive left-back and in recent weeks was starting ahead of Taylor anyway, with Taylor instead moving to midfield.
Captain Colo is the very best defender on this Newcastle team and it's barely even worth mentioning that he'd be the best fit for Newcastle in relation to strikers Ba and Cisse.
What differentiates Coloccini from other centre-backs—around the world, not just on Tyneside—is his ability to get forward.
As a one-time midfielder during his Deportivo days, Coloccini has a wonderful feel for the attacking game, paired with a classy touch and the confidence and mindset to bring the ball upfield.
Fitting yet another potential assist-maker on the team is perfect for the Magpies' forwards.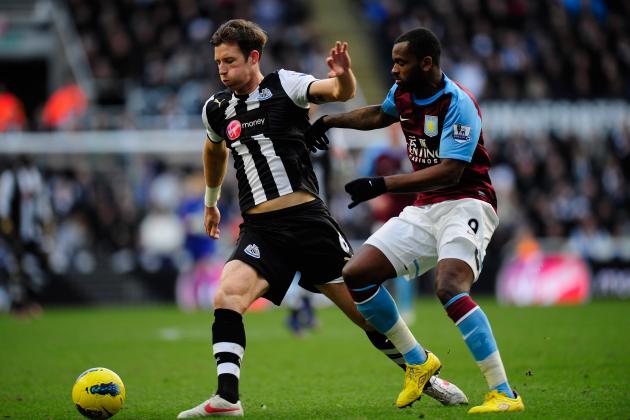 Stu Forster/Getty Images

With Steven Taylor out injured, Mike Williamson's place on this team is forced, but that doesn't mean he isn't fit for the job.
After a good performance against Villa, Williamson is a proven commodity as a fill-in defender and Newcastle can certainly survive with him starting for the rest of the season.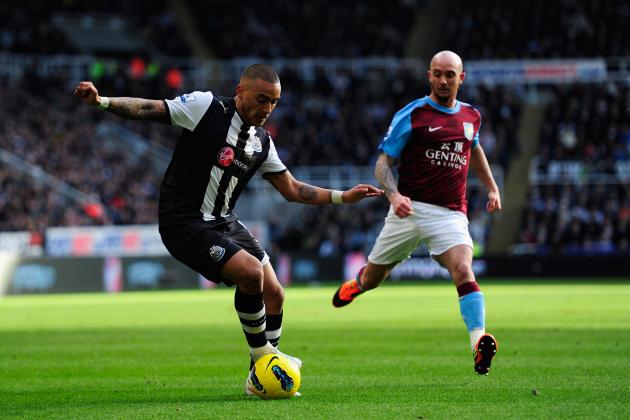 Stu Forster/Getty Images

As a surprisingly consistent defender since leaving Manchester United, Simpson has essentially been ever present on Tyneside and this won't change on this chosen XI.
Simpson is fast enough to get forward, even if his crossing is lacking ever so slightly.
His defence is absolutely fine, particularly his goal-line clearances, and so, coupled with his attacking presence, he is a good fit to build around the Senegalese pairing up front.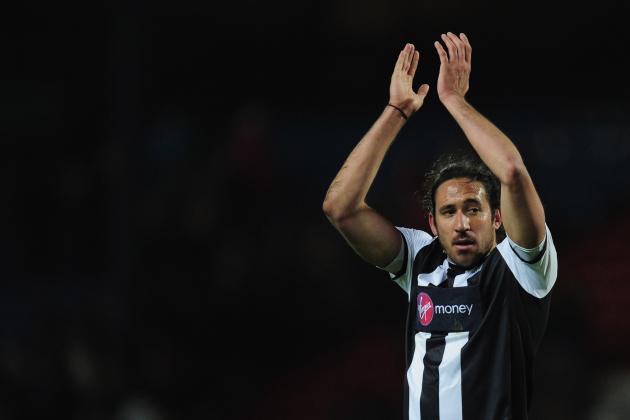 Jamie McDonald/Getty Images

On the left wing, Jonas Gutierez takes his spot, seemingly a given since he first joined Newcastle.
The skill and flair Gutierez provides on the wing is unparalleled by any other Newcstle player, especially considering that he brings these attributes consistently to every match.
Gutierez could be a key provider to Papiss Cisse—as he already has been to Demba Ba—as the season wears on, and so his place on the team is solidified.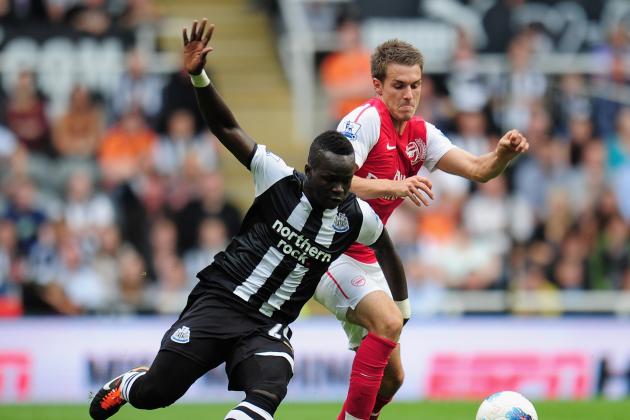 Shaun Botterill/Getty Images

Once he returns, it won't take Cheik Tiote too long to remind us that he is the best midfielder on this Newcastle team.
As gifted a passer as you'll find, Tiote will locate his fellow Africans on a regular basis, likely resulting in a wealth of Magpie goals going forward.
Tiote will basically present opportunities to Ba and Cisse on a plate game in and game out, and considering their track records, it won't take much for these chances to be converted.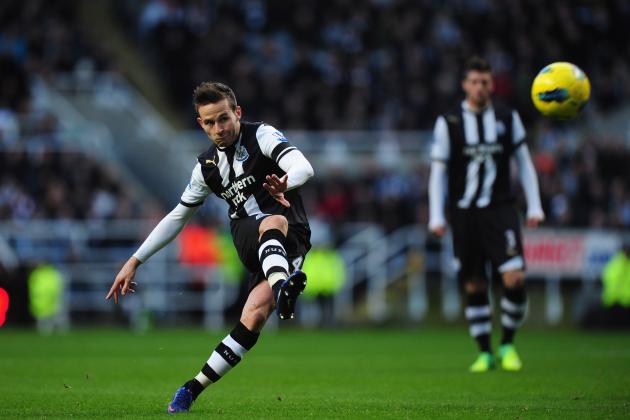 Stu Forster/Getty Images

Bringing a little bit of spark to the midfield will be Yohan Cabaye, a very similar player—at least when it comes to attacking—to Cheik Tiote.
As good as Cabaye's open-play passing is, he could really help Ba and Cisse out even more so when it comes to set pieces.
With Ryan Taylor injured for now, Cabaye is the next best free-kick taker on the team, and this just opens up yet another way for the strikers to score.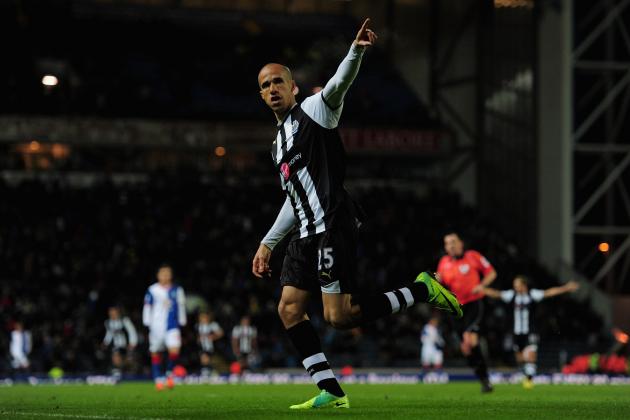 Jamie McDonald/Getty Images

The hardest decision to make is who will start at left wing, Hatem Ben Arfa or Gabriel Overtan? As such an erratic player, I'm afraid the former will have to miss out, with the in-form Obertan covering his spot.
Obertan is likely the fastest player on this team and now that his confidence is back, he could be key to what Newcastle do in the attacking third.
Scoring will be rare from him, but the important thing is that he'll regularly find either Ba or Cisse for the eventual finish.