2012 NCAA Tournament: 10 2011 Tourney Teams Who Won't Be in This Year's Bracket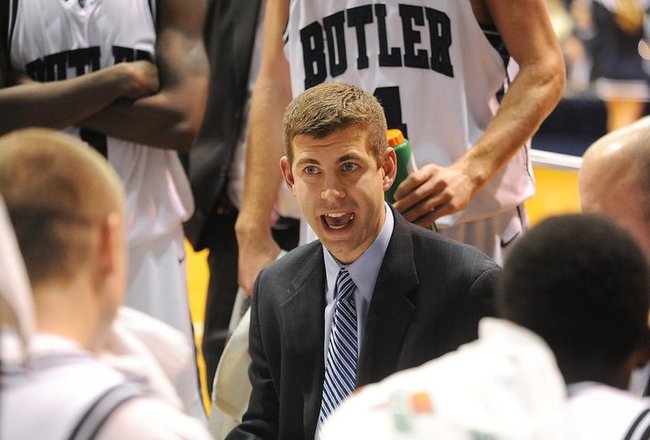 The 2012 NCAA Men's Division I Basketball Championship is still eons away.
Most of the regular season has passed, however, and some 2011 participants continue to slump. In particular, 10 are extreme long shots to return to the Big Dance.
Slow starters regularly gain admittance via automatic bids that can be earned with undefeated runs through conference tournaments. But who wants to put all their eggs in that basket?
Unfortunately, that remains the only option for teams who have under-performed from the get-go.
The field of 68 this March would be improved sans these tourney teams from last year.
USC Trojans (Pac-12)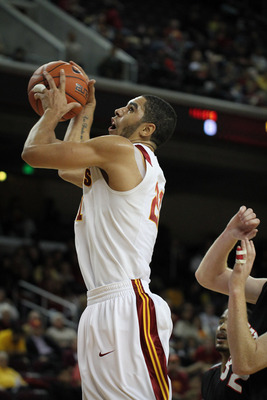 2011 NCAA Tournament: USC Trojans lost 59-46 to Virginia Commonwealth Rams in First Round
The USC Trojans were lucky just to earn an at-large bid last year with a 10-8 record in the Pac-12.
Their NCAA tournament appearance would have been completely forgotten had they not been 1) the first victim to 11th-seeded VCU, an eventual Final Four team; or 2) held to one field goal over the final nine minutes of the game.
This 2011-12 season has been even more cruel to the Trojans (6-18, 1-10 in Pac-12), who have lost five players to season-ending injuries, most recently forward Dewayne Dedmon.
Aside from the Utah Utes, no power-conference team has a lower overall winning percentage.
Oakland Golden Grizzlies (Summit League)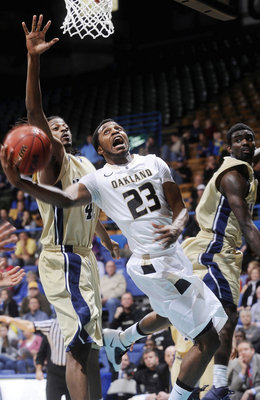 2011 NCAA Tournament: Oakland Golden Grizzlies lost 85-81 to Texas Longhorns in Second Round
Oakland dominated the Summit League en route to a conference title.
The Golden Grizzlies held their own against Texas but trailed throughout the second half, never getting within a single possession.
With high expectations, the Golden Grizzlies incorporated tough non-conference competition into their schedule this season. The decision was made despite the knowledge that leading rebounder and scorer Keith Benson would not be returning.
Reggie Hamilton has stepped up in his departure, ranking among the nation's leaders in points per game. But with nine double-digit losses already—several of them against unimpressive opponents—even an NIT invite is a pipe dream.
Penn State Nittany Lions (Big Ten)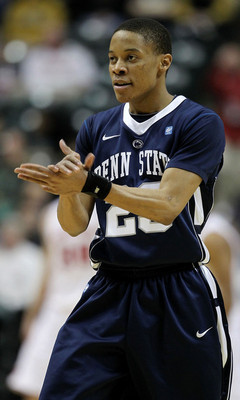 2011 NCAA Tournament: Penn State Nittany Lions lost 66-64 to Temple Owls in Second Round
PSU's campaign ended in dramatic fashion on a last-second jumper. It must have been disappointing, considering the Nittany Lions battled amid the deep Big Ten to get selected in the first place.
There won't be the same suspense in Happy Valley this spring—postseason play beyond the conference tournament can already be ruled out.
Inexperience explains the struggles. Penn State graduated its two leading scorers.
Compared to last season, the team is shooting at an embarrassing field goal percentage.
St. John's Red Storm (Big East)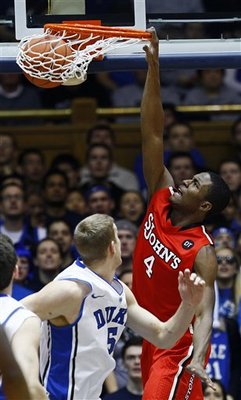 2011 NCAA Tournament: St. John's Red Storm lost 86-71 to Gonzaga Bulldogs in Second Round
The senior-led Red Storm officially returned St. John's to prominence with numerous victories over favored Big East rivals.
Changes were imminent for 2011-12, but fans trusted in head coach Steve Lavin because of the high-caliber freshmen he was expected to bring on board.
Although Moe Harkless, D'Angelo Harrison and others have neared expectations, it hasn't shown in the standings.
Only a handful of conference matchups await, and the team is simply too far buried.
Texas A&M Aggies (Big 12)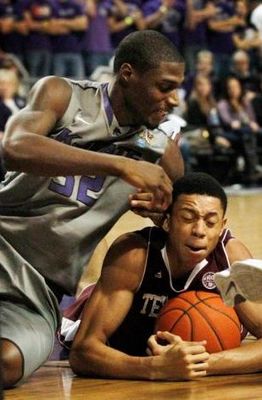 2011 NCAA Tournament: Texas A&M Aggies lost 57-50 to Florida State Seminoles in Second Round
Florida State's defense stifled the Aggies and sent them home after one tourney game.
Primarily, improvement within the Big 12 is blocking A&M's shot at redemption.
The Baylor Bears and Missouri Tigers have joined the longtime powerhouse Kansas Jayhawks as elite forces in college basketball. That trio has combined to defeat the Aggies four times in the past month.
At least they eked out a November win against the St. John's Red Storm.
Villanova Wildcats (Big East)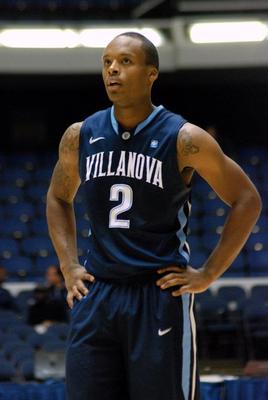 2011 NCAA Tournament: Villanova Wildcats lost 61-57 to George Mason Patriots in Second Round
Villanova has disposed of the easy teams thus far, but failed whenever given an opportunity to make a statement.
The Wildcats have too much youth and—as always—too many intimidating enemies in the Big East.
Their multi-year home winning streak is a distant memory. Soon, their run of seven consecutive tournament appearances will be, too.
Boston University Terriers (America East)
2011 NCAA Tournament: Boston University Terriers lost 72-53 to Kansas Jayhawks in Second Round
BU caught fire at the perfect time in 2010-11, winning 11 straight games leading up to the Big Dance. That did not help them much against the heavily-favored Kansas Jayhawks, but earning an appearance was nonetheless a major accomplishment.
Recent losses to the Stony Brook Seawolves and Vermont Catamounts in the America East have me skeptical that the Terriers have the potential for another remarkable end-of-season run.
They will have a chance if they continue to avoid significant injuries.
Princeton Tigers (Ivy)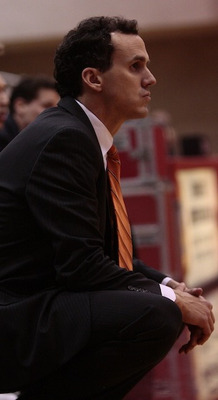 2011 NCAA Tournament: Princeton Tigers lost 59-57 to Kentucky Wildcats in Second Round
Taking part for the first time since 2004, Princeton almost pulled a timeless upset. The defense manhandled future lottery pick Brandon Knight for 39-plus minutes until he clinched the Kentucky victory with a driving lay-up.
The Tigers aren't leading the Ivy League or even close to top.
However, their triple-overtime win over the Florida State Seminoles is looking better with each passing day.
UCLA Bruins (Pac-12)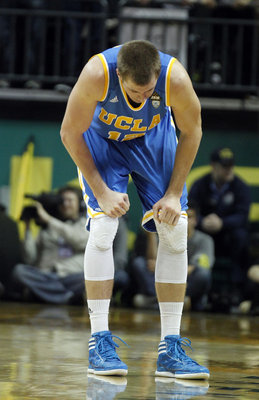 2011 NCAA Tournament: UCLA Bruins lost 73-65 to Florida Gators in Third Round
The Bruins have lost as many games in the Pac-12 through the first Saturday in February as they did all of last season.
They desperately needed to win this weekend. It pushed them above .500 in the conference and served as their lone road triumph against a Division I team outside of Southern California.
UCLA won't be dancing without an automatic bid. Even then, the odds of the Bruins advancing to the third round again are very slim.
Butler Bulldogs (Horizon)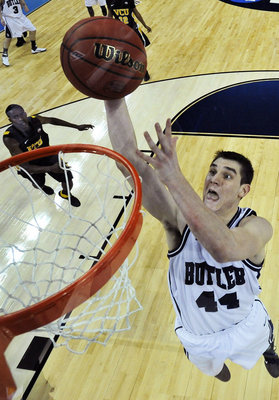 2011 NCAA Tournament: Butler Bulldogs lost 53-41 to Connecticut Huskies in National Championship Game
Butler's quasi dynasty is on at-large life support following three losses in the past 10 days.
An anemic offense has prevented the Bulldogs from scoring better than 71 points in any game since late November.
This program was runner-up to the Connecticut Huskies in 2011 and the Duke Blue Devils in 2010, but off-years are inevitable and another deserving mid-major will rise to prominence.
Do not fret—no matter how many unfamiliar squads comprise the NCAA tournament field, the championship event never ceases to amaze.
Keep Reading