Formula One 2012: New Design Regulations Creates Ugliest Cars Ever
February 3, 2012

Handout/Getty Images
As the wraps come off the 2012 batch of Formula One cars, it is becoming increasingly apparent that this year's stable will be one of the ugliest on record, as the constructors are forced to introduce cars with an unsightly kink in their noses.
F1 has, for the last decade at least, played host to a no-holds-barred battle of form versus function when it comes to car design—one that has left aesthetics cowering in a corner, lamenting its former glory days when looking good mattered more than a few tenths off the lap time.
As if the design teams weren't handicapped enough by the computer jockeys and aerodynamicists insisting that the cars be covered with winglets, tuning vanes and other sticky-out bits that would be more at home on a science fiction movie set, now they have to deal with the FIA's modified design rules.
In the constant pursuit of safety, the FIA has decided that everything would be much better if the nose of the F1 cars were closer to the ground. Thus, they have decide to insist that the maximum height in front of the bulkhead be 55cm—10cm lower than in 2011.
According to the experts, this will reduce the chances of cars launching themselves skyward—as was the case with Mark Webber in Valencia in 2010—in the case of hitting another car from behind.
It is also meant to be less dangerous in other collisions and give drivers better visibility in their ridiculously laid-back driving positions.
The problem is that the cars need the height behind the bulkhead to allow the driver room for the pedals and to give them a fighting chance at escape when things go pear-shaped.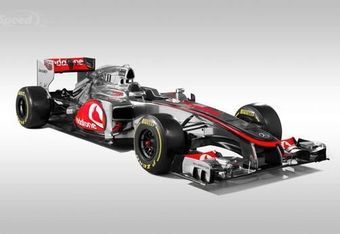 The end result is all of the cars launched so far have noses uglier than that of the late, great Karl Malden.
Most manufacturers have gone for the easy solution and stepped the nosecone down in front of the bulkhead, but they have done it with varying degrees of finesse.
McLaren, whether by virtue of a sleek paint job or other means, seem to have gotten around the problem with a deal of style and panache, although it's difficult to know how, given the severity of other constructor's solutions.
Ferrari, on the other hand, has decided to take their inspiration from Lego, with a chunky transition to the lower nosecone. For a manufacturer who has a hard-earned reputation for producing elegant and beautiful cars, this one is a pretty miserable effort.
Of course, Ferrari isn't alone. Caterham and Force India have also produced their own nausea-inducing assaults on the eyes.
No doubt we will also see other monstrosities being released over the coming days and weeks.
Let's hope that the racing makes up for the cruelty of making us watch this motorsport freak show. We can dream, can't we?