Real Madrid: 6 Things They Can Do to Get Closer to Barcelona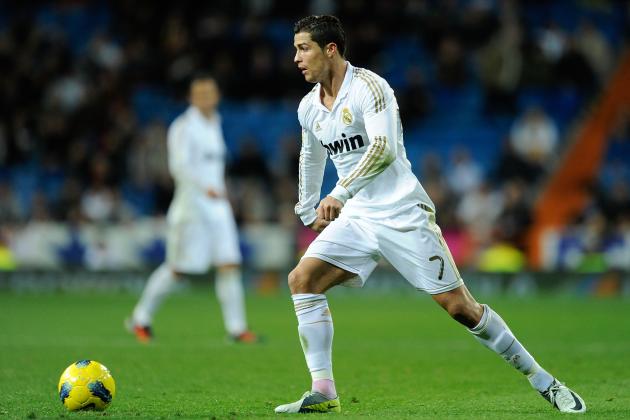 Denis Doyle/Getty Images

Every time Real Madrid seems to get closer to Barcelona, the Catalans knock them straight back down.
Barcelona has dominated head-to-head battles over the past few years and shown that Real Madrid needs a couple more things to be the undisputed No. 1 in Spain.
It isn't all bad news for Real Madrid, though.
They won the Copa Del Rey last year, they are currently leading in La Liga (without having beaten Barcelona, and they almost got that elusive win at the Nou Camp.
Here are some things Real Madrid could do to get closer to Barcelona.
Begin Slideshow

»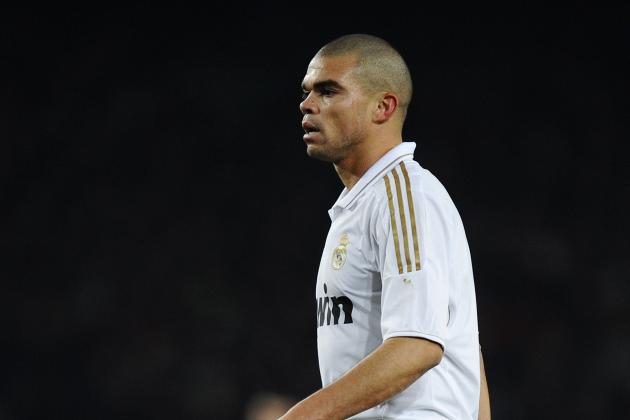 David Ramos/Getty Images

When it comes to head-to-head matchups with Barcelona, having Pepe on the field is increasingly becoming a negative for Los Merengues.
Pepe may be a solid defender otherwise, but he does more harm than good when it comes to playing Barcelona. Madrid can certainly get players just as good, if not better, who come without all that negativity.
After his most recent incident in a game involving the two teams, even Madrid paper Marca had harsh words for the Portuguese defender.
Madrid daily Marca, the biggest sports daily, described Pepe as "disgraceful."

"Pepe again. The Portuguese again suffered a temporary mental derangement with a treacherous stamp on the left hand of Messi while the Argentine was on the ground," Marca said.

In an opinion piece, the paper said: "Pepe's behaviour was intolerable. Violent, overly aggressive, theatrical and far from what should be the attitude of a footballer in top-class competition.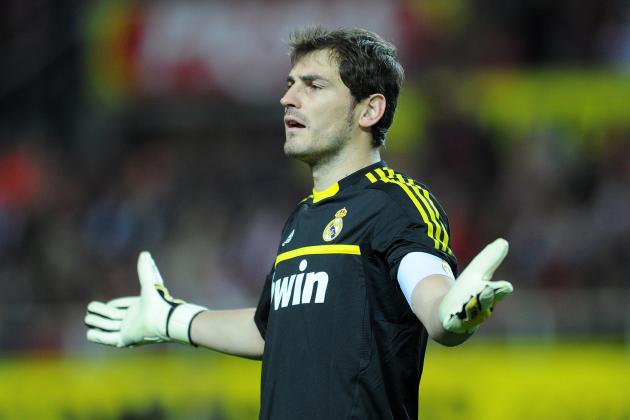 Jasper Juinen/Getty Images

Real Madrid is far behind on this right now, but they have every resource needed to catch up. They have produced great talents over the years, and players like Raul are testament to that.
Still, Barcelona, especially recently, has been churning out the stars and starlets, and that doesn't look like stopping any time soon.
The Merengues do have some successes in the squad where that is concerned, though. Iker Casillas is an obvious choice, but there is also Alvaro Arbeloa, Esteban Granero, Antonio Adan and Jose Callejon.
Most of those players are not at the levels of a Lionel Messi, Iniesta or Puyol, though. It's still a decent start, and Real Madrid should try to make sure there is more on the way.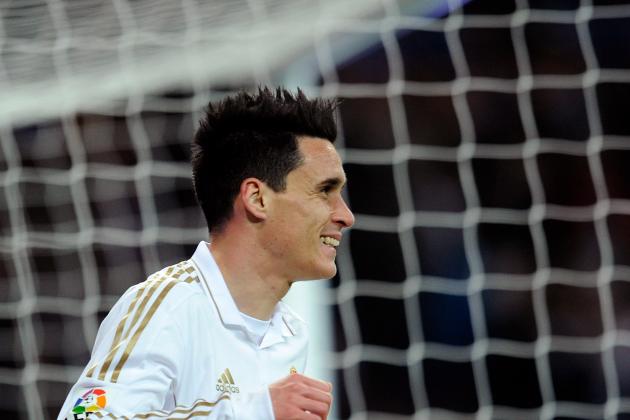 Denis Doyle/Getty Images

The big spending really does not need to happen every summer. Fabio Coentrao is an example of a hugely over-priced buy. Jose Callejon, on the other hand, has turned out to be a really smart buy.
Nuri Sahin—a buy that was very much for the future—cost about €10 million, and even Mesut Ozil cost only €15 million, and that was after his great 2010 World Cup. Werder Bremen could have really tried to hike up the price.
Madrid could use more buys like these. Buying big can be smart too—as Cesc Fabregas' return to Barcelona proves—but it shouldn't be an every-transfer-window kind of thing.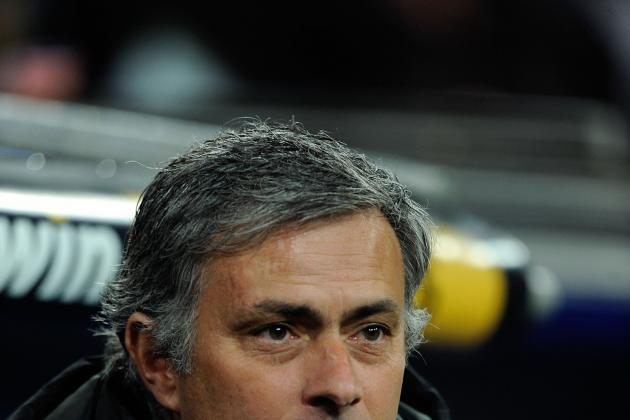 Denis Doyle/Getty Images

Barcelona's playing style doesn't change for anyone. Real Madrid can adapt to its opponents, all except Barcelona.
Jose Mourinho has tried everything to take the Catalans down throughout his time at Chelsea, Inter and now Real Madrid, yet the successes have been very few. If Mourinho is the organization's chosen hit-man for this job, then he needs to figure out something sooner rather than later.
With a team as deep as Real Madrid's and with Jose Mourinho's tactical acumen, it would be unreasonable for Barcelona's record of nine wins, four draws and one loss since the 08/09 season to continue.
It doesn't seem like a Real Madrid win is near. The second half of the second leg in the Copa Del Rey tie may or may not be a sign, though.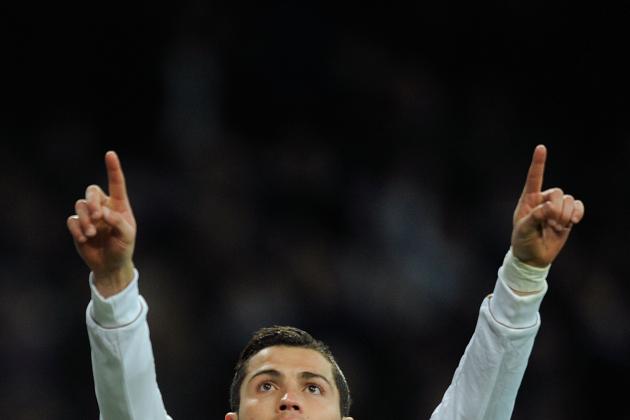 Denis Doyle/Getty Images

Barcelona has had the psychological advantage over this club. They have come back from early 1-0 deficits twice already this season. They just seem to be toying with Real Madrid at times.
A team such as Real Madrid needs to overcome its mental block.
It may have started in the second-half comeback in the recent Copa Del Rey quarterfinals. We will see if that's true when the teams meet again in the league.
Cristiano Ronaldo seemed to have a bit of a burden lifted off his shoulders in that game, and the whole team showed great spirit. If they carry that into the next game, things may be different.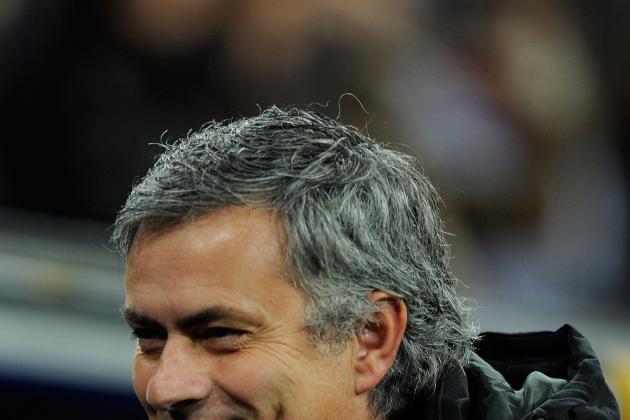 Denis Doyle/Getty Images

It seems like a no-brainer, I'll admit that. Let's just look at it like this: As much as I don't really like him, Jose Mourinho is still the coach that you feel will most likely be able to beat the current Barcelona.
He has had go, that's for sure. He has won the Copa del Rey against the team and may win the league this year.
If Real Madrid doesn't beat Barcelona in its last remaining shot of the season but still wins the league, will the board be satisfied? Maybe.
They most definitely would not be happy if Barcelona wins that game and comes back from its seven point deficit to retain the title.
As is usually the case, other big bosses have been linked with a move to the club. We also know that Jose Mourinho hasn't really been the "stick around and set up shop" kind of guy, and he's being linked with a departure.
Mourinho himself could decide it's time to move on, or the board could inexplicably let him go. Real Madrid should do everything to make sure the first thing doesn't happen and would be foolish do the second.