Pittsburgh Steelers: 5 Most Overrated Players in Franchise History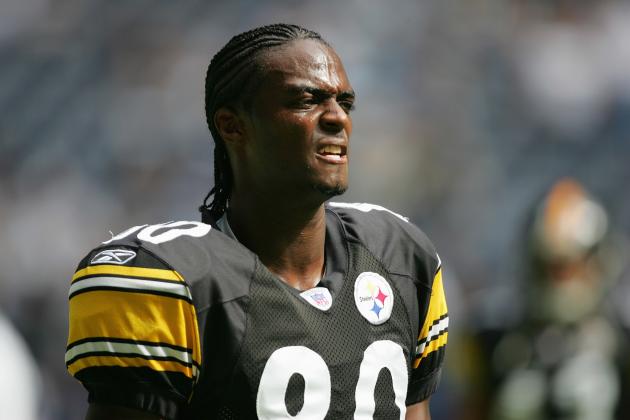 Harry How/Getty Images

Some players come into the NFL without fanfare and expectations. Tom Brady is the poster child for that. Some come into the league with the world expected of them. Andrew Luck is gearing up for that. Every player responds differently to their entrance.
Some never live up to the hype even if they have long careers in the NFL.
Here's a look at five figures in Pittsburgh history who ended up being very overrated.
Begin Slideshow

»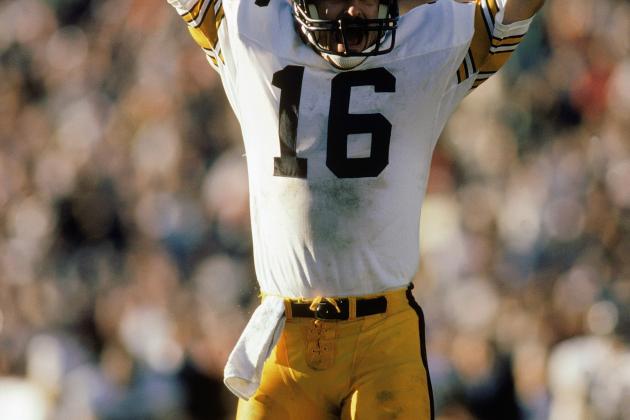 Rick Stewart/Getty Images

Malone was a first-round pick and was the successor to the great Terry Bradshaw. He had a decent career in Pittsburgh, but he was always overrated.
He threw for just over 8,500 yards in his eight seasons with the team and for his career only managed a quarterback rating of 61.9. It wasn't so much that Malone was bad as he just wasn't very impressive.
Between Ben Roethlisberger and Terry Bradshaw is a sea of mediocrity. People got old waiting for Malone to break out and really take the team to the next level. Granted he didn't have the same supporting cast as Bradshaw, but he had good players and just simply couldn't be great himself.
For a guy picked 28th in the draft, that's not good enough.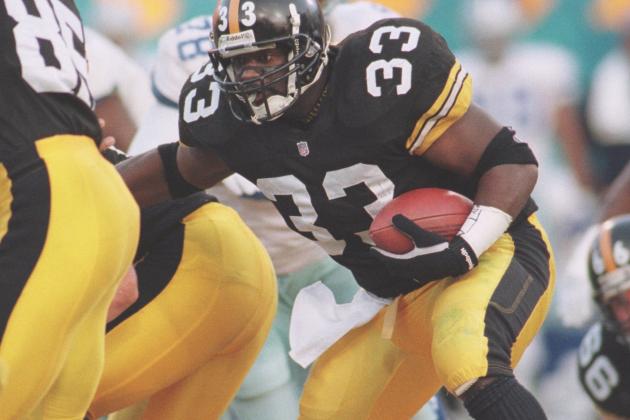 Mike Powell/Getty Images

If you talk to people who watched the Steelers in the 1990s, you get some conflicting information about Morris. Some consider him yet another cautionary tale of what drugs can do to your life. Others talk about how he had so much unrealized potential.
Morris was a third-round pick (91st overall) in 1994. For a long time I thought he was this guy who was on the cusp of greatness but just got sidetracked by his off-field issues.
Then I dug a little deeper and I found out that Morris was a part-time back more than anything, part of a tandem with others throughout his career. I think, to some at least, he's remembered as being much better than he ever actually was.
Great moments, but overall nothing very impressive here. Erric Pegram and Barry Foster were the better backs in Pittsburgh.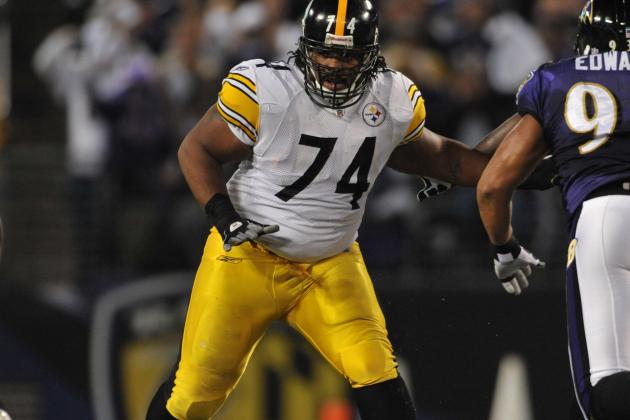 Larry French/Getty Images

Colon keeps getting painted as this great offensive lineman that can't stay healthy and that gets no respect when he is healthy. The problem is that I've seen the guy's whole career from draft day to now and I don't have the same recollections.
I remember Colon as a decent player and passable starter who's not so hot as a pass-blocker and commits a ton of dumb false start and holding penalties. He also gets hurt a lot, which is bad on a team that needs a healthy and effective line.
Colon has just never been a guy that I felt was worth the money paid out. When he signed his huge deal in the offseason last year I couldn't understand it and I said then and say now that it's a huge overpay.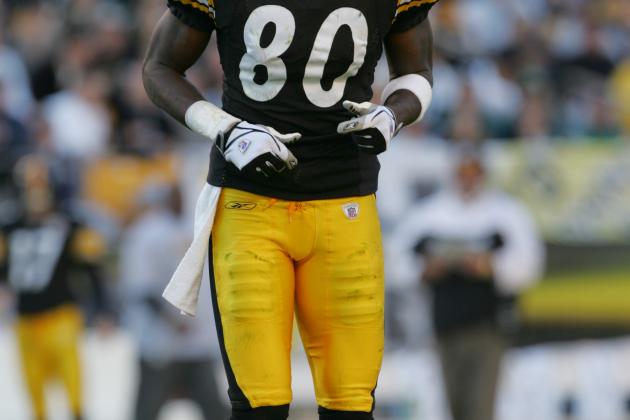 Harry How/Getty Images

Burress' immaturity on and off the field have probably robbed a very talented player of a stellar career. He's always been that guy that has all the talent and size you want at the position. He just hasn't put it together consistently.
In Pittsburgh, he had one very good season (2002), one good season (2001) and a bunch of decent to mediocre years. He was one of those players that would have a great game or a great moment, but follow it up with something terrible.
He also just never really became that big, trusted threat that the Steelers envisioned when they drafted him eighth overall ahead of no less than nine future Pro Bowlers (Burress hasn't been to one yet).
He's settled down since his jail stay, but he'll always, to me, be among the most overrated the team has ever employed.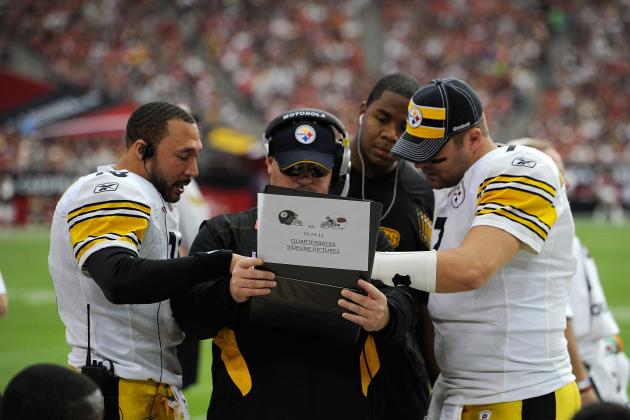 Karl Walter/Getty Images

Surprised?
I felt that I should include a coach because coaches are part of the team too.
But everyone hated Arians, right? No, that's not true.
Arians wasn't the worst offensive coordinator the team has ever had (I'd give that to Ron Erhardt), but he might be the most polarizing. There were people, like myself, that felt like the offense massively underachieved and had obvious holes (red-zone offense, play selection) during his tenure.
Here's why he's overrated. At the start of every season, a lot of analysts would get behind him and say he was the guy and that this was the year. It just never really was. 2011 was the perfect time for a breakout and the team finished 12th in offense. With all that talent, they were not even top 10.
I wish him the best of luck (pun intended) in Indianapolis, but I felt he was always overrated here by people who kept waiting for the offense to just explode into greatness.