MLB Free Agency: Ranking the AL Teams' Odds of Signing Manny Ramirez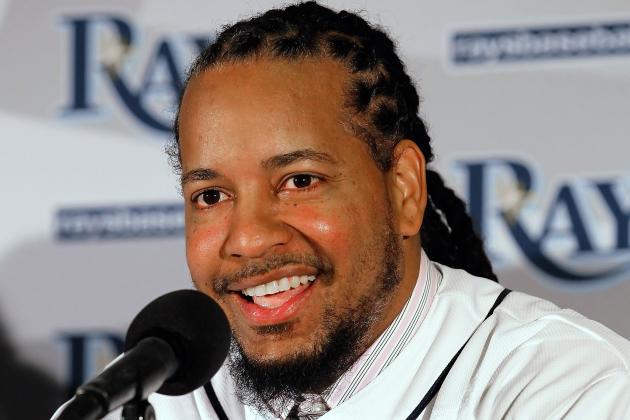 J. Meric/Getty Images

Manny Ramirez has a 50-game performance-enhancing drug suspension to serve before he can play in MLB this season. That's just one of the things depressing his value in free agency. Other contributing factors:
He can't play defense;
Four straight organizations have parted ways with Ramirez on unhappy terms;
At age 40, Ramirez might not have anything left in the tank. He got just one hit, a single, in 17 at-bats before hearing of a pending suspension and choosing to retire last year.
That said, it's not unreasonable to suspect that Ramirez might find a job before spring training opens in two weeks. Around the American League, a number of teams are still looking for a right-handed bat to back up or platoon at DH. They always are.
If Ramirez seems loaded with downside risk, he also presents the opportunity to buy low on a legendary slugger and potentially catch lightning in a bottle.
Here are the odds that each of the American League's 14 teams signs Ramirez.
Begin Slideshow

»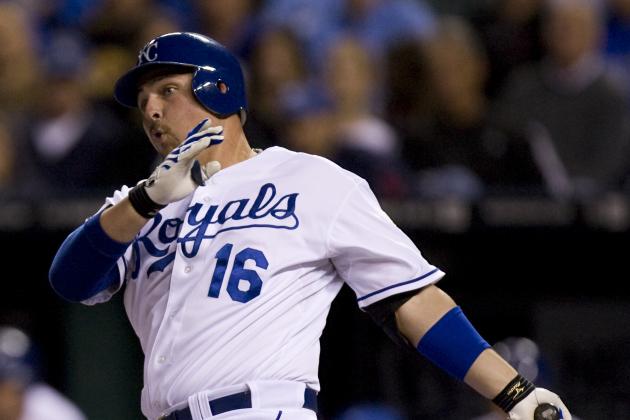 Ed Zurga/Getty Images

The Royals have Billy Butler at DH already, so right-handed doubles power at that position would not add much for them.
Kansas City also has very little money with which to work (as always), so if something is not a fit, it's not going to happen. In a young clubhouse where very talented players are still learning to prepare and approach the game properly, Ramirez would do much more harm than good.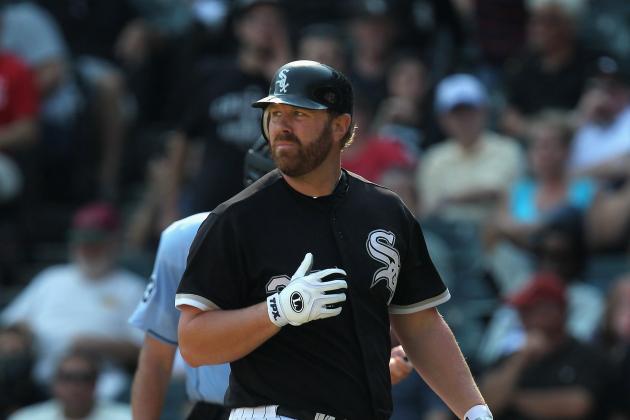 Jonathan Daniel/Getty Images

In terms of sheer need for a right-handed DH and (maybe, occasionally, in emergencies) left fielder, there are worse fits for Ramirez than the White Sox. Adam Dunn hit left-handed pitching at a .064/.235/.074 clip in 2011, in 115 plate appearances.
On the other hand, the White Sox's roster is already loaded with risk offensively. Dunn and Alex Rios were spectacular flops in 2011, and if they don't bounce back in 2012, the team is in trouble as it is.
They're spending at the edge of their means even now, and seem ready to bite the bullet in 2012 rather than vainly pursue a division title that is not coming. It also doesn't help that Ramirez had little impact after the Sox dealt for him in 2010.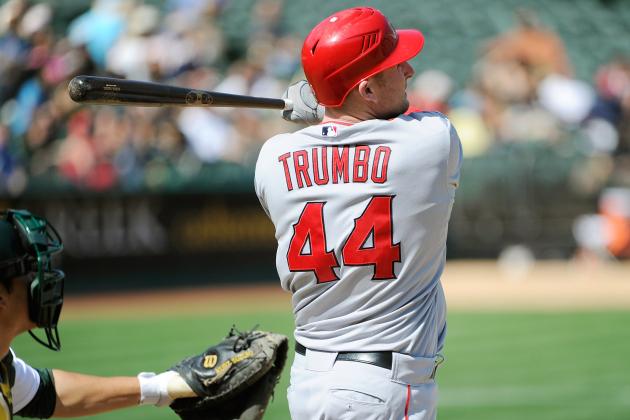 Thearon W. Henderson/Getty Images

Under current American League rules, only one player may DH per team, per game. Unabashed, the Angels have envisioned a world where half the lineup can fill that role. In preparation for that glorious day, they have stockpiled Mark Trumbo, Bobby Abreu, Kendrys Morales and Vernon Wells alongside first baseman Albert Pujols, so they will be ready.
If the AL opens its doors to the notion of all nine batters being DHs and all nine fielders being DFs (designated fielders, of course), Manny Ramirez might fit in Anaheim.
Until then, it's a long shot.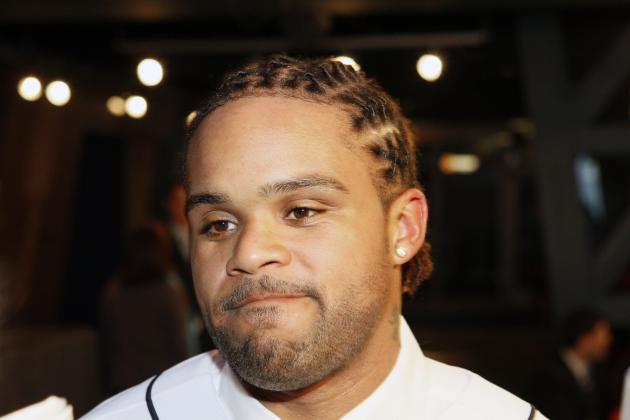 Jorge Lemus/Getty Images

Same song, different verse. The Tigers have Miguel Cabrera, Prince Fielder and Delmon Young slated for the middle of their order and Ryan Raburn ticketed for second base. They would benefit even more than Pujols and the Angels from an extra DH slot, since they could then make Brandon Inge a designated fielder at third base.
Since that's not going to happen, though, they're wildly unlikely to sign Ramirez.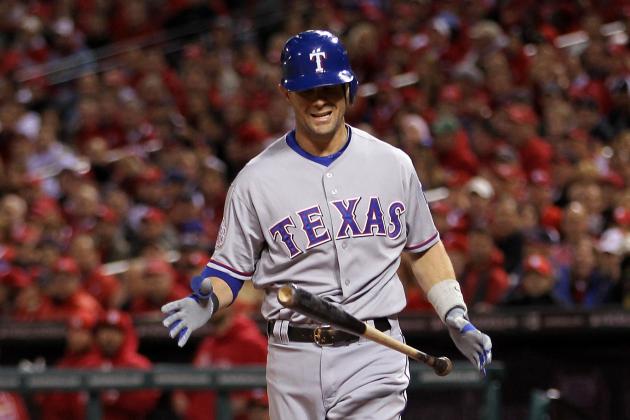 Ezra Shaw/Getty Images

Texas already mashes left-handed pitching. Of their seven best hitters, six (Ian Kinsler, Adrian Beltre, Mike Napoli, Nelson Cruz, Elvis Andrus and Michael Young) are right-handed. That includes Young, their incumbent DH and the "heart and soul" of the team.
I think Evan Grant of the Dallas Morning News would cry tears of blood if the Rangers encroached on their glorious leader that way.
Texas does have the money to give Ramirez a shot and simply cut him loose if he serves out his suspension and they remain fully healthy. If GM Jon Daniels is going to spend any more money, though, it should be on a left-handed hitter or an extra pitcher.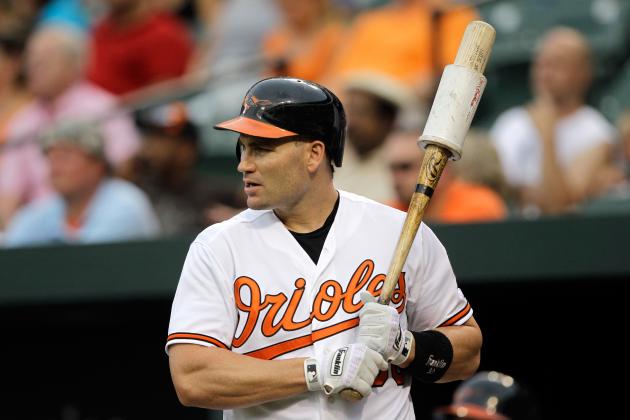 Rob Carr/Getty Images

The money is one problem; the experience that was between Tampa and Ramirez in 2011 is another. Without a doubt, the Rays front office now casts a dubious eye toward Ramirez, and it would be a PR nightmare to bring him back.
Then again, the sheer fit in terms of roster construction is certainly a good one. Luke Scott is a fine left-handed DH, but can't hit left-handed hurlers. Carlos Pena struggles similarly with southpaws.
The team could benefit from platooning Ramirez and Scott and bumping Pena toward the bottom of the order against lefty starters.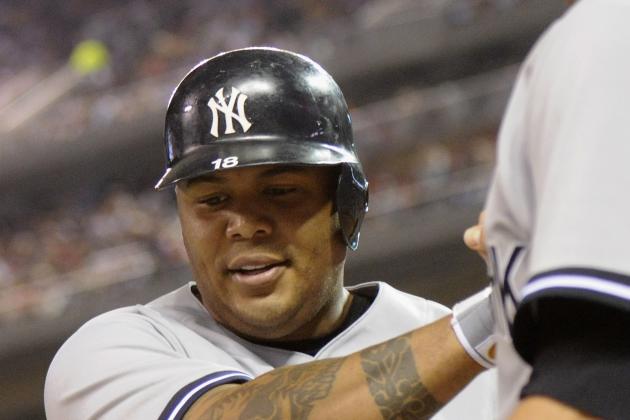 Hannah Foslien/Getty Images

If the Yankees don't like the prospect of Andruw Jones as everyday DH, they will sign Eric Chavez or a similarly under-the-radar left-handed bat. There's no sense in replacing Jones as DH against portsiders, though, because he can still hit them, and he also remains a viable sub in either corner outfield spot.
If Ramirez offered more flexibility, he might be a fit, but the Yankees' public image is important to them, and this would stain it.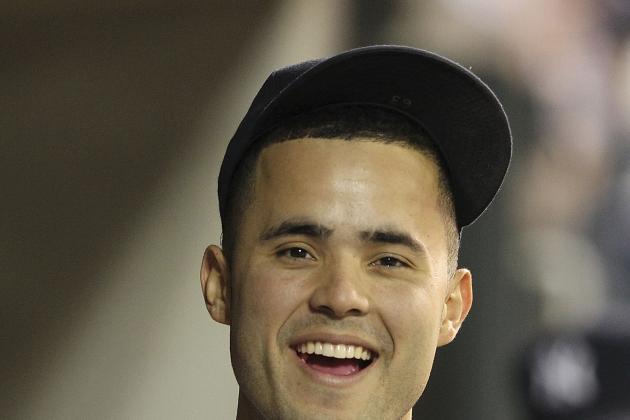 Leon Halip/Getty Images

Be it Jesus Montero, Justin Smoak or Mike Carp, the Mariners' primary DH is probably already on the roster. If they had any notion to play Montero at catcher, a careful examination of their roster should lead the M's to plug him in as the DH and play new acquisition John Jaso most often behind the plate.
Ramirez technically fits there, because the Mariners always need more offense. They also have some money to spend. If Jack Zduriencik is wise, though, he will acknowledge that his team is not yet ready to bridge the gap between his team and the titans of the AL West.
Ramirez would be an unnecessary expense and possible headache.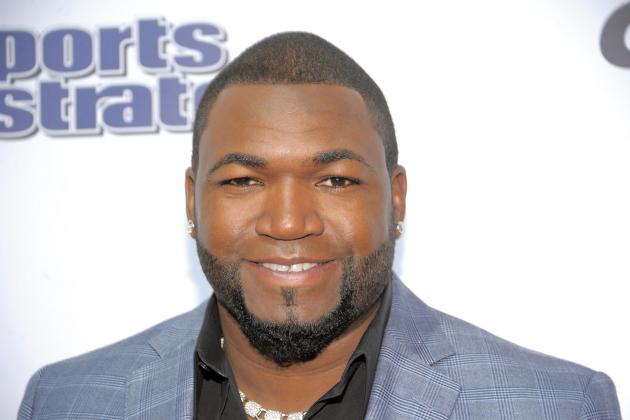 Michael Loccisano/Getty Images

If David Ortiz reverts to the decline phase he showed a few years ago (however briefly), the Sox are going to need platoon help for him at DH. Ramirez would finish his suspension by the time that became clear, and could be the perfect option.
Of course, the Sox need to prioritize starting pitching well ahead of that kind of move. They also bid adieu to Ramirez in unpleasant fashion three and a half years ago.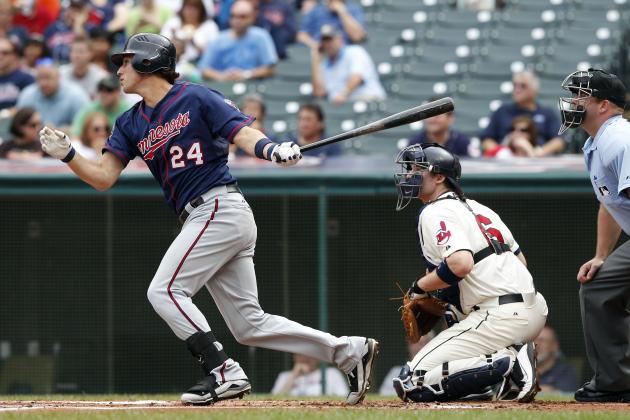 David Maxwell/Getty Images

Losing Michel Cuddyer and Jason Kubel this winter leaves the Twins thin through the heart of their lineup. If Joe Mauer and Justin Morneau get healthy, they should be fine, but that can no longer be counted upon. Adding Ramirez would give the team the flexibility to move Ryan Doumit to catcher semi-regularly and take strain off Mauer's legs and back.
Minnesota, though, is perhaps the league's most sensitive organization when it comes to community impact and clubhouse chemistry. Ramirez hurts, not helps, on both counts, so he's a poor fit for the Twins.
The team should worry more about its bullpen and why in Hell they weren't the ones who signed Dan Wheeler last month.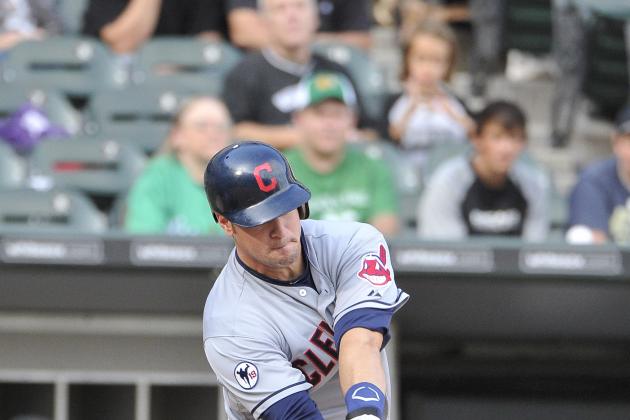 Brian Kersey/Getty Images

Not only are the Indians the one team that has not run Ramirez out of town by the bitter end, but they look like a great fit for him in 2012.
Their lineup was grossly out of balance last year, and as left-hitting Lonnie Chisenhall and Jason Kipnis take on more prominent roles, it only becomes more so.
Tribe GM Chris Antonetti may have already found his Ramirez, though, when he acquired (read: bought) 2011 International League MVP Russ Canzler from the Rays. Canzler is not a shining star by any means, but he should be more than an adequate insurance policy for Matt LaPorta and Travis Hafner at first base and DH.
Ramirez might have done well to pursue a reunion with the Indians sooner.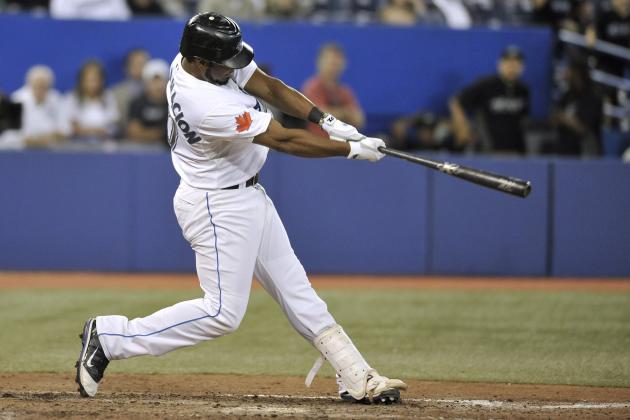 Brad White/Getty Images

Now we get to the clubs who are already taking Ramirez seriously. One could argue Edwin Encarnacion is every bit of what teams should expect from Ramirez anymore, but if the Jays want E-5 at first base as a platoon option with platoon-vulnerable Adam Lind, a spot is open at DH.
It would be a savvy move by notoriously savvy GM Alex Anthopoulos.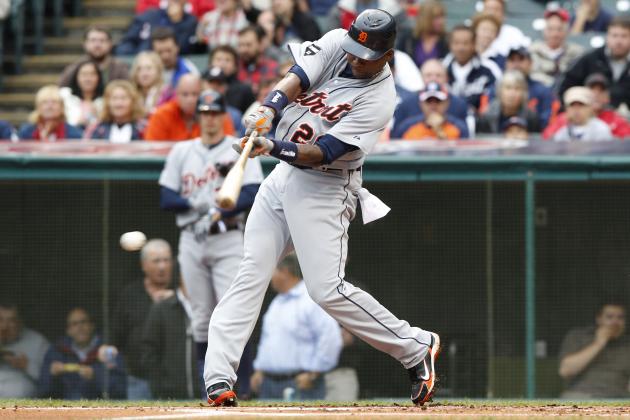 David Maxwell/Getty Images

Projected Orioles DH Wilson Betemit has an .817 career OPS from the left side of the plate. Against left-handed pitchers, though, the switch-hitting Betemit is a career .684 batter. Ramirez would give Baltimore a very sound DH platoon, at least once he returns from his suspension.
Baltimore would rather sign Edwin Jackson, and even given the difference in cost, they aren't wrong to want that. If there is room in the budget, though, that would be the right spot for Ramirez.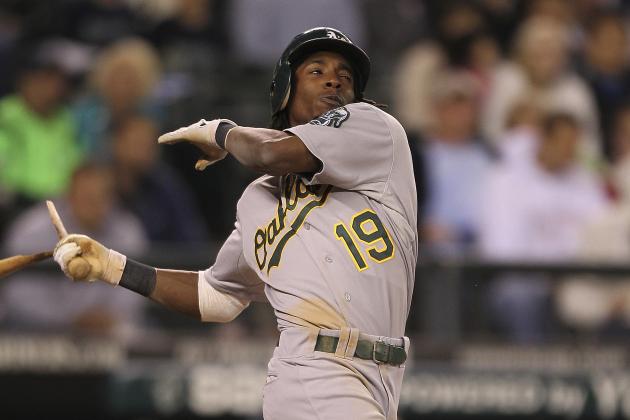 Otto Greule Jr/Getty Images

Jemile Weeks is more or less the only position player the A's need to ensure they do not push around just to make room for a guy like Ramirez, and then, Weeks' playing time would hardly be in danger.
This simply makes sense, as even the A's admit, and it would be a familiar tune.
Oakland GM Billy Beane gave David Justice, Frank Thomas and Mike Piazza chances after it looked like their lights were out. It would not be a shock if Beane made Ramirez the next in that line.