Adam Wainwright and the 8 Cardinals Who'll Pick Up Slack of Losing Albert Pujols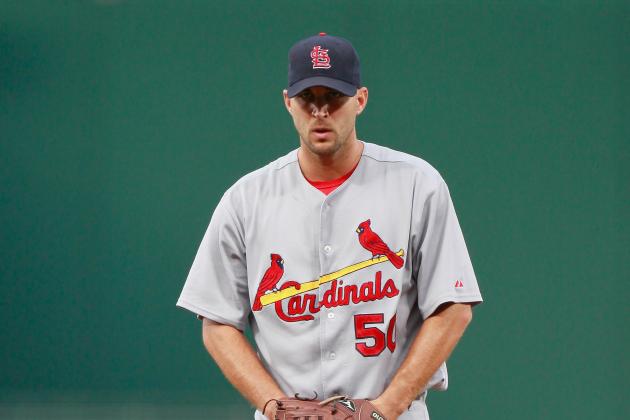 Kevin C. Cox/Getty Images

It's Super Bowl week. The week lesser players rise from obscurity to become eternal legends. Sure, there will always be the Montanas, the Bradys, the Mannings, but what about David Tyree or Larry Brown? Yeah, those are the guys who make it interesting.
Let's segue to the 2012 St. Louis Cardinals. Yeah, Albert Pujols is gone, so it's time to tap into some of that Super Bowl magic dust or whatever it is they pass around before the big game. I'm sprinkling it on Adam Wainwright and seven other Cardinals who are going to fill in the Pujols void.
Begin Slideshow

»
Jamie Squire/Getty Images

I can't expect the bearded one to top his wonderful 2011 season, a year where he batted .301, hit 31 home runs and drove in 94. I feel bad putting the man in a "pick up slack" article after he became a Cardinal legend in Game 6.
He's here because his acquisition now seems fortuitous. The guy can play first base, and he might be one of the best in the National League. His "pick up slack" work is already done for 2012 because he freed up space for Carlos Beltran. Good game. Hit the showers, Berk.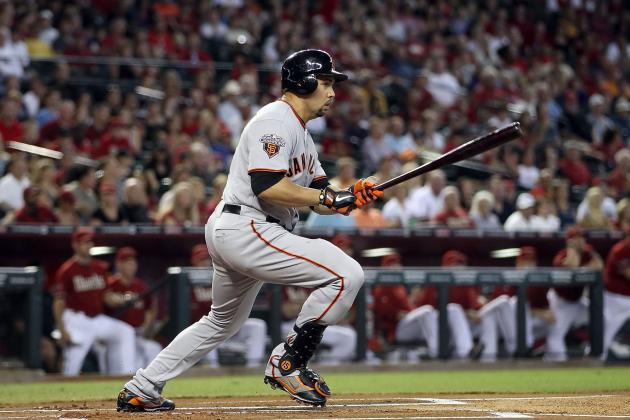 Christian Petersen/Getty Images

Let's face it, we may not see another .300 season with 22 home runs and 84 RBIs from the aging Beltran. He may not glide around in center field like he used to. He certainly won't swipe near 40 bases like he once did. Still, he's a nice fit in the outfield with Berkman's move to first base. He shores up the middle of the order filling Pujols' exodus.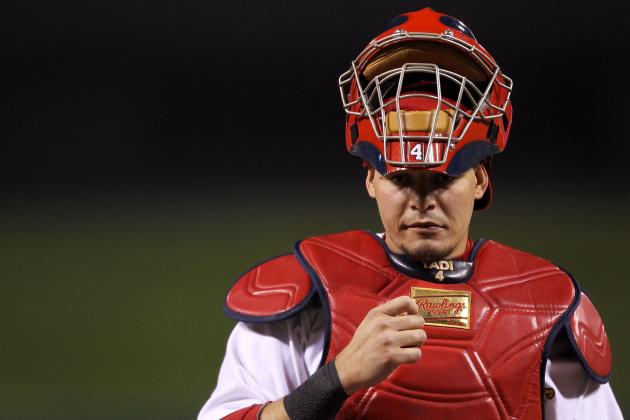 Ezra Shaw/Getty Images

This guy is great in so many ways. Obviously he's one of the best defensive catchers in baseball. Without Pujols' offensive power this will be vital. The Cardinals must give up fewer runs than in 2012.
But Molina seems to always improve at the plate. Last year he hit a career high .305 and also hit .333 in the World Series. He's clutch and very hard to strike out. This will be a year where the Cardinals need defense and tough at-bats. Molina is the right guy for 2012.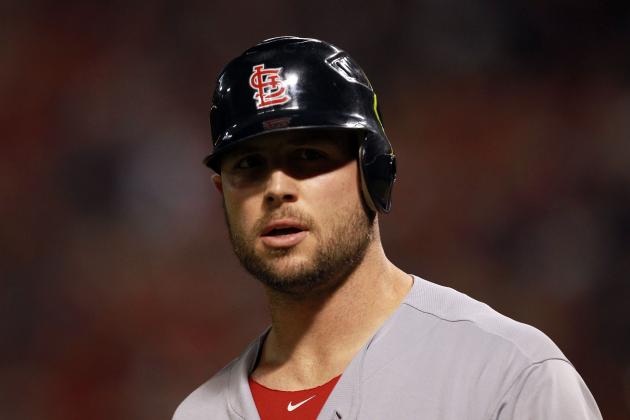 Ronald Martinez/Getty Images

Probably no Cardinal player is under more pressure in 2012 than beleaguered Matt Holliday. I'm not sure what it is about him, but he just doesn't generate much sympathy or support. Maybe it's injuries or just a knack for being one step behind too often.
Still, he batted .296 last year, hit 22 home runs and drove in 75. When he's locked in he's one of the best hitters in baseball. There's room for improvement in 2012, and with Pujols out, the stage is set for Holliday to be The Guy in the Cardinals lineup.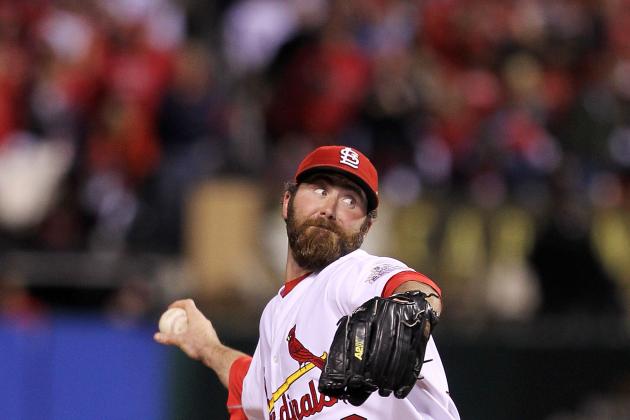 Ezra Shaw/Getty Images

How can Jason Motte improve on becoming the Cardinals closer late in the year and eventually closing out the team's world championship? He can be the full-time closer in 2012 and rack up 40 saves. That's picking up the slack in a big way, and gives the pitching staff one less thing to worry about.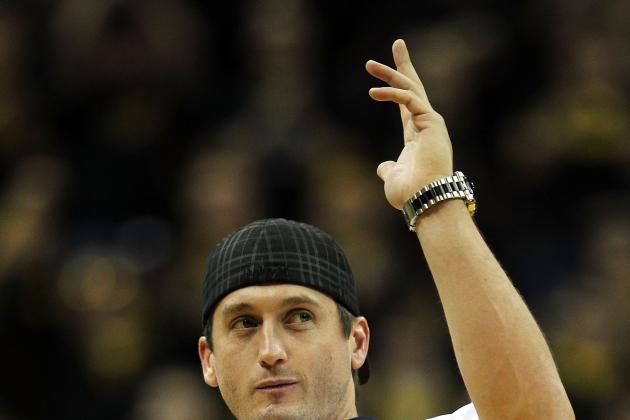 Jamie Squire/Getty Images

The sky is the limit here. Obviously everyone remembers Freese's monstrous 2011 season. His regular season was 97 games and he batted .297 with 10 home runs and 55 RBI. Perhaps he found his power stroke late, and a full season in 2012 with average improvement could bring an average over .320 with 20 home runs and 100 RBI.
Between Freese's continuous improvement and the addition of Beltran, the Cardinals might just be able to make up most of the slack for Pujols.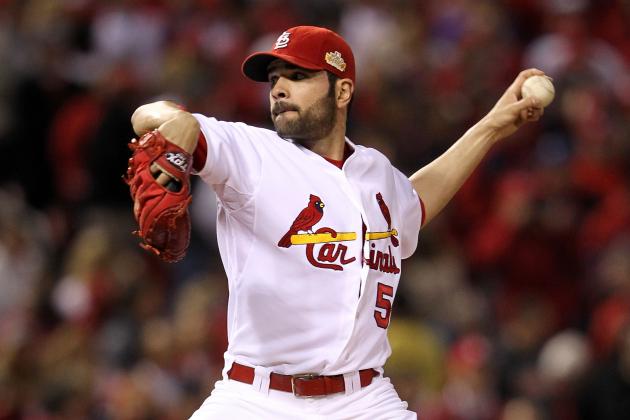 Jamie Squire/Getty Images

Garcia had a nice year in 2011, going 13-7 with a 3.56 ERA. In 2010 he was 13-8, and 2.70. That's pretty consistent. In a year where Cardinal pitching will be extremely important it would be nice to see Garcia break 15 wins along with his traditionally low ERA.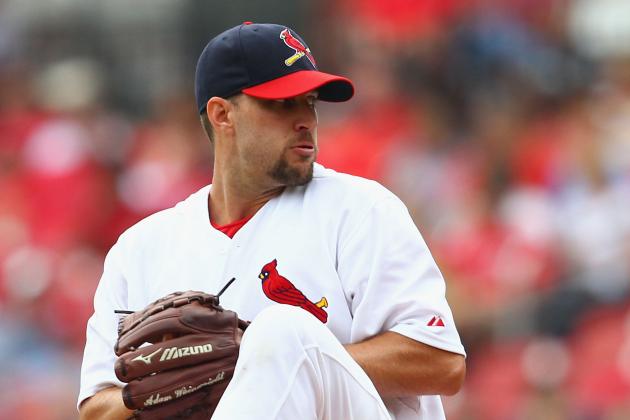 Dilip Vishwanat/Getty Images

His successful rehab from Tommy John surgery almost complete, Wainwright immediately becomes the most valuable addition to the Cardinals roster in 2012. It has been stressed before how important pitching and conserving runs will be in 2012. Before Wainwright lost 2011 to injury he was one of the best pitchers in the National League.
In 2009 he went 19-8 with a 2.63 and in 2010 he was 20-11 and 2.43. Will he return to that elite form right away? Probably not, but most pitchers who have had Tommy John surgery have very successful returns, even beyond previous form. If Wainwright can add 15 wins and an ERA below 3.50 Cardinal fans will be very happy.