2012 PGA Tour: 5 Tour Veterans Who Can Still Shine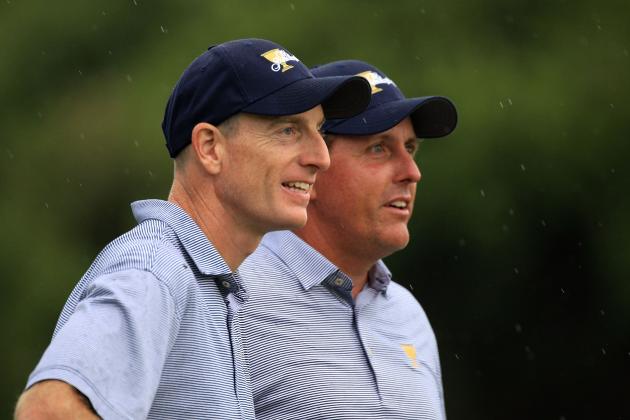 Scott Halleran/Getty Images
Jim Furyk and Phil Mickelson
Lately there has been much talk about the young superstars that are emerging from golf.
With Rory McIlroy's solid second-place finish at Abu Dhabi last week to Brandt Snedeker's win at Torrey Pines, the buzz for the young players has never been greater. Names like Rory McIlroy and Keegan Bradley are slathered across the front page of newspapers, as the next generation continues to impress.
What about the old guns?
Can the veterans outdo the younger competition, and still have a successful 2012? You sure can bet the veteran tour players like Phil Mickelson and Steve Stricker are going to give the McIlroys and the Webb Simpsons a run for their money before they exit the stage.
With the 2012 season underway, here are five veteran players who can steal the spotlight from the younger generation.
Begin Slideshow

»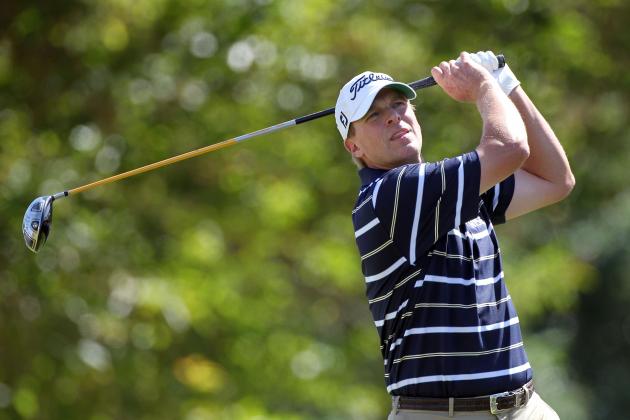 Sam Greenwood/Getty Images
Steve Stricker
The 44-year-old veteran is by far the most consistent golfer in his forties the golfing world has ever seen.
Stricker is currently the highest-ranked American golfer in the world; fifth in the world rankings. He's had 12 PGA Tour victories throughout his career, and nine of them were added to his resume in his forties. This goes to show that Stricker is one of the best of the veterans.
So, does Stricker still have an opportunity to shine this year?
Definitely.
He showed us that he still has his A-game with his win at the Hyundai Tournament of Champions at the start of the year. Stricks fended off fellow competitors Jonathan Byrd and Webb Simpson to capture his first victory in the 2012 season.
Taking a look at the 2011 season, Stricker had a dominant performance with two wins at the John Deere Classic and The Memorial Tournament. He also acquired five top-10 finishes and fifteen top-25 finishes last year.
With a stellar 2011 performance and a win early in the season, you can expect Steve Stricker to make a few runs before the 2012 season ends.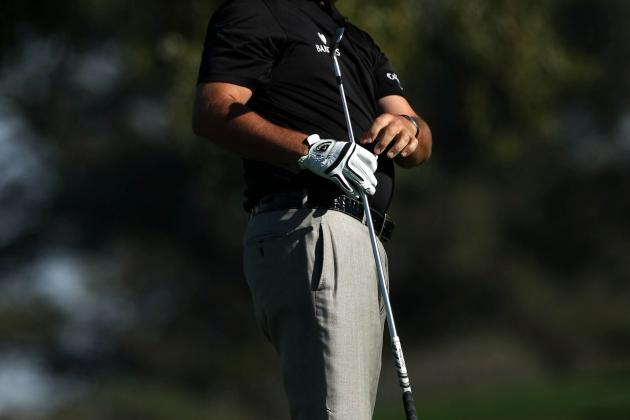 Donald Miralle/Getty Images
Phil Mickelson
The former World No. 2 definitely still has some game left in him at age 41. Even with a rocky 2012 start with a missed cut at the Farmers Insurance Open, Phil is not out of it just yet.
With a Masters victory in 2010, and a win at the Shell Houston Open in 2011, Phil's future still looks pretty bright. Add on a second-place finish at last year's British Open, and Phil is right in the mix in the PGA.
Mickelson has a total of 39 career victories on the PGA Tour, as well as seven top-10 finishes and 11 top-25 finishes last season.
As of now, Mickelson needs to right the ship after missing his first cut in 2012. He no doubt has the game and the confidence, and now he needs to go out and shine.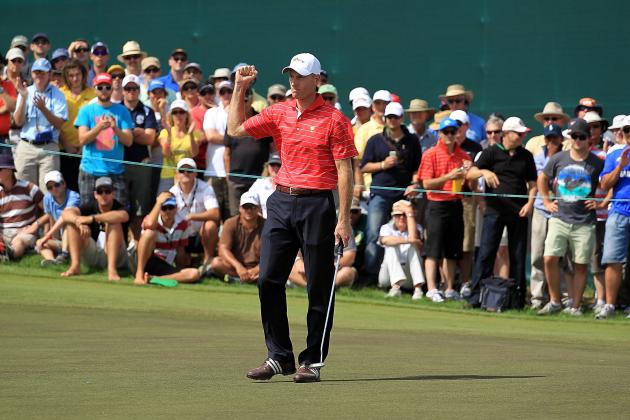 Scott Halleran/Getty Images
Jim Furyk
So far, having no 2012 season starts and a rocky 2011 season that consisted of a few missed cuts, the 41-year-old seems to be a little out of shape.
No worries.
Furyk did have an astounding 2010 PGA Tour year. He captured three wins and a victory in the $10 million Fedex Cup. The golfing world will always remember the way Furyk made the up-and-down at the last hole of the Tour Championship with his cap turned backwards, draining the four-footer in the rain.
Cap that all off with a PGA Tour Player of the Year Award, and Furyk's future just got brighter.
Of course all that was two years ago, but Furyk still put on a picture-perfect performance at last year's President's Cup. He putted beautifully and went 5-0 that week in Australia, and finished off his 2011 season on a high note.
Don't write off Furyk yet, because he can still have a great 2012 season.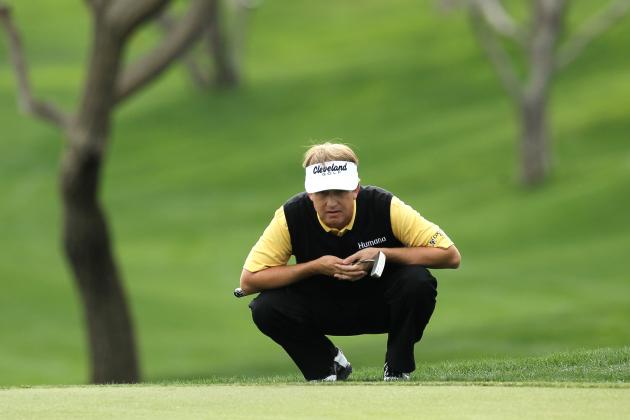 Stephen Dunn/Getty Images
David Toms
David Toms had one great season last year, proving that the 45-year-old still had some game left.
After the heartbreak lost at the Players Championship to K.J. Choi, Toms rebounded with a victory at the Crowne Plaza Invitational. He also had seven top 10s and 13 top 25s last season, so he's a pretty consistent player.
Toms also had a solid top-four finish at last year's PGA Championship at the Atlantic Athletic Club, where he won it in 2001. With a total of 13 career wins, Toms is certainly one of the most successful players on the Tour.
He isn't stopping yet because with a good season to build off, he'll have some good things in store for him in 2012.
Ross Kinnaird/Getty Images
Tiger Woods 2012 Abu Dhabi Championship
There can't be golf talk without Tiger Woods, and at 36 years of age, he's been on the Tour long enough to be considered a veteran.
He seems to be headed on the right track on rebuilding his career in 2012 after the disastrous car crash incident that unraveled back in November of 2009. With a sold third-place finish at the Abu Dhabi HSBC Championship just a few weeks ago, Woods is definitely showing signs of regaining his form.
The former World No. 1 is currently ranked 17th in the world rankings, and after dipping to below 50th last year, he's made quite a comeback. With a win at the Chevron World Challenge last year, Woods ended his two-year winless drought.
The win showed the world that he's still a force to be reckoned with.
What seems to be missing from his game that is keeping him from fully being the Tiger Woods of old is his ability to be "the closer."
The old Tiger would never have let victory slip from his hands the way it did at the Abu Dhabi Championship, but the new Tiger is a different type of person now. A solid third marks his comeback, but would have been a disappointment to the old Tiger after being given a chance to win.
Still, look out for Woods in 2012.