Tennessee Volunteers Recruiting: The Good and the Bad of National Signing Day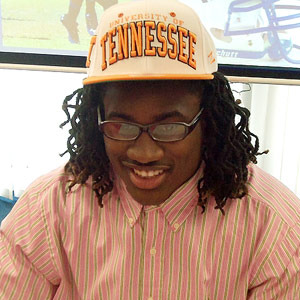 With the action for the Tennessee Volunteers over for National Signing Day, it's time to take a look at what went right, what went wrong and what has yet to be decided for future signings.
NSD wasn't as exciting as Tennessee fans have become accustomed to in the last few years, with recruits switching their commitments the day of and others faxing their signing forms in secret.
But that might be just what the Vols need from their 2012 recruiting class—a no-nonsense, all business group that can come in and contribute early in a crucial year for the program.
Here is a quick breakdown of Tennessee's NSD status.
Begin Slideshow

»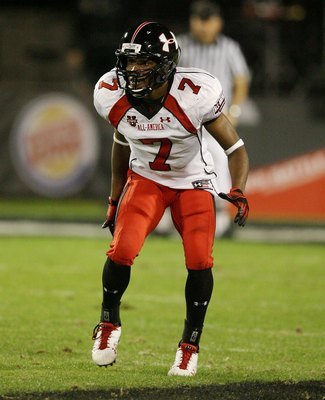 After the sudden de-commitment of Otha Peters less than 24 hours before National Signing Day, it was feared that the flood gates would open for defensive back LaDarrell McNeil to bolt, too.
He also considered Oklahoma State but stated that he was going to sign as a Tennessee Volunteer.
You'll have to pardon me if I seemed a little timid to feel at ease with his word, but he stayed true and signed as one of the top players in the 2012 Tennessee class.
McNeil is Tennessee's lone recruit in the Rivals 100, and losing him would've been a real disappointment.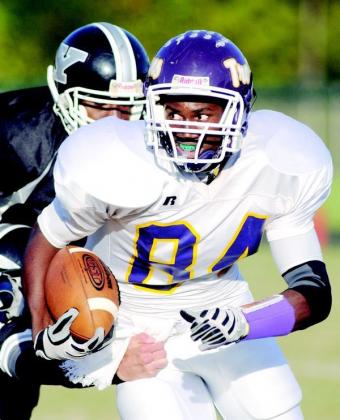 The top JUCO player in the country, wide receiver Cordarrelle Patterson, picked the Tennessee Volunteers on National Signing Day and made it official early in the morning.
You won't hear me complaining about getting high-caliber players, but I do want to point out that Tennessee now has four 4-star wide receiver signees coming in next year. Let's pull back the reigns on that position next year, okay Dooley?
Not getting Quinshad Davis, who would've been a fifth 4-star wide receiver, isn't the worst thing in the world at all.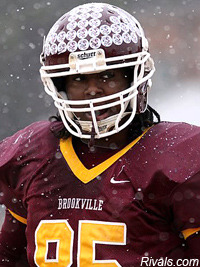 While there weren't any big steals from the Tennessee Volunteers' recruiting class on National Signing Day, there also weren't any big steals by the Vols.
The players that were on the fence—defensive tackle Korren Kirven, wide receiver Quinshad Davis, linebacker Richie Brown and a few others—all opted to sign elsewhere. Cordarrelle Patterson was the only question mark that picked the Vols.
While no one was completely sure of getting one or even all four, the excitement of a surprise signee for Tennessee that usually comes every year just wasn't felt this year.
Didn't lose anyone but didn't gain anyone. A little bit boring, to be honest, but maybe that's a good thing.
After losing linebackers Dalton Santos and Otha Peters within the last two weeks, the Tennessee Volunteers would love to bring in one more linebacker to accompany the athletes that the team plans to convert.
If Tennessee wants to run the 3-4, linebackers are essential.
The Vols offered 3-star linebacker Kenneth Bynum just days before NSD in hopes that he would opt for Tennessee instead of Cincinnati. He also remains unsigned by the Bearcats.
Is he actually reconsidering or just playing with Vols fans' hearts? Time will tell.