Georgia Football Recruiting: 5 Bold Predictions for 5-Star Josh-Harvey Clemons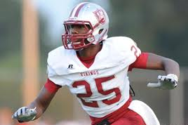 Thanks to Scout.com for the photo!
Five-star LB prospect Josh-Harvey Clemons has finally ended the wait and has signed with the University of Georgia, after considering Miami (FL), Florida, and Florida State. He is ranked as the top LB prospect according to Scout.com.
His signing gives the Bulldogs a very good player at linebacker in his home state.
He has taken a lot of criticism for not narrowing down his choices sooner and still considering four teams this morning.
With all of the lightning strike-signings going on across the country, his intent was seen after his mother was wearing a Georgia t-shirt.
Here are five bold predictions for Harvey-Clemons now that he has signed with the Bulldogs:
Begin Slideshow

»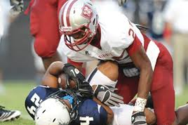 Thanks to georgia.scout.com for the photo!
Harvey-Clemons is the top-ranked player in the ESPN150 rankings and he is the real deal. At 6"4 and 207 pounds, he would need more seasoning and more coaching in order to realize his full potential.
According to Chad Simmons of Scout.com, "he plays disciplined football, and pursues the football with control. He also needs to add weight and strength."
The recruiting service has him listed as a 5-star recruit, but also notates that he doesn't drop into coverage very well and that pass coverage would be an area that he has to work on.
He is projected to be the best fit at outside linebacker, as he would be able to take advantage of his immense speed and athleticism.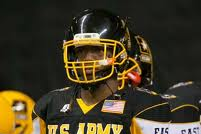 Thanks to gatorcountry.com for the photo!
When one plays outside linebacker, most of the defensive snaps are when you drop into coverage defending the pass.
Harvey-Clemons has the ability to rush the passer, but according to Scout.com, his pass rush skills need a little work in order to round out and polish his game.
Georgia's defense has often prided itself on pressuring the quarterback, and there isn't any reason to believe that would change going into 2012.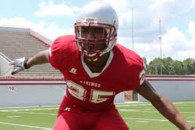 Thanks to Bleacher Report for the photo!
Bulldogs' head coach Mark Richt and defensive coordinator Todd Grantham have taken a lot of criticism as to how the defense has performed in the past few years.
Uninspired play and playing in the Southeastern Conference have plagued the Bulldogs and even though they played in the SEC title game against LSU, they were ran out of the stadium pretty easily.
Harvey-Clemons will look to be a major factor in what should be a pretty competitive defense in the coming season.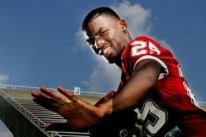 Thanks to blogs.ajc.com for the photo!
Georgia has the reputation of producing NFL-ready defensive players. Champ Bailey, Richard Seymour and David Pollack are a few examples of former 'Dawgs that made an impact in the NFL.
The linebackers are often counted on to pressure the quarterback and also to drop into coverage to defend the short and intermediate passing routes, and Georgia has had a lot of success in developing players that move on to successful NFL careers.
Georgia has the ability to be able to use anyone in any position and set them up to be successful.
Josh Harvey-Clemons should continue that tradition.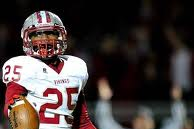 Thanks to blogs.ajc.com for the photo!
Josh Harvey-Clemons is a kind of talent that doesn't come around very often. Georgia plays in the SEC, and he has a lot of top of the line competition.
He could very well blossom into a dominant, game-changing player and could propel the team to a SEC title.
He could also be conference player of the year if he rounds out his game and learns a new position.