Alabama Football Recruiting: What Davlin Tomlinson Adds to the Tide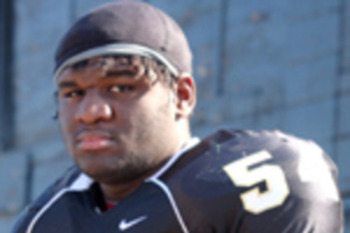 At Alabama, top recruits line up to join the program. There are few coaches in college football that can compete with Nick Saban as coaches or recruiters and yet again the head coach in Tuscaloosa looks like he will complete another top-two recruiting class.
Saban's most recent commit is a big one, literally and in terms of recruiting.
According to Scout.com's recruiting analyst Andrew Bone, Dalvin Tomlinson of McDonough, Georgia has announced his commitment to Alabama this morning.
Tomlinson is a 4-Star recruit according to Scout.com and the 17th-rated defensive tackle in the nation.
He's Alabama's fourth defensive tackle commit of the 2012 class but adds a lot to the Tide going forward.
A Wrestling Background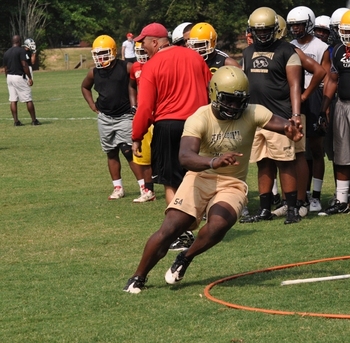 Any coach in the world will tell you that they love a player with a wrestling background, especially defensive lineman. Wrestling offers defensive lineman with so many skills that are hard to attain, but necessary to be a successful wrestler. Tomlinson was more than a successful grappler in high school.
The latest Alabama commit was a two-time state champion at Henry County High School and hardly ever lost on the mat.
Defensive lineman with wrestling backgrounds always possess flexible hips and solid footwork due to their wrestling technique, and these two talents are hard to come by in defensive tackle recruits. Tomlinson transfers his skills on the mat directly to the gridiron with his effective hands and quick feet.
Wrestling also adds mental and physical toughness to a player that can't be found anywhere else. The sport forces you to push your body and mind beyond your limitations in order to experience success.
Tomlinson has been through it all in wrestling and has felt firsthand the unique feeling of performing all on your own where everything is either to your credit or your fault. There are no blame games or excuses in wrestling and your performance depends solely on you.
This sport develops high school kids into young men and Tomlinson's behavior and grades are a prime example of this.
A Prototypical 3-4 Defensive End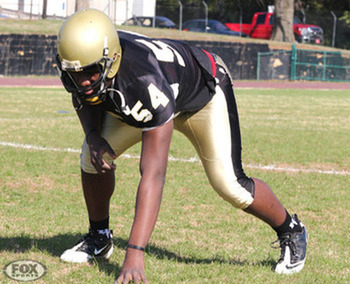 Alabama's 3-4 system requires athletic and versatile defensive lineman in order to be successful. The defensive ends must be quick and athletic but also large in order to line up in the trenches.
Tomlinson will line up as a defensive end in this system and it will be a perfect spot for him. At 6'3", 270 lbs, the young recruit has the perfect size to play defensive end in the 3-4 considering his good hips and athletic ability.
As a matter of fact, Tomlinson is the prototypical defensive end for the 3-4 defense.
He may have to bulk up a little bit in order to manage against larger offensive lineman but his athletic ability is a perfect fit. He will be able to fight off blockers with his excellent hands and will be more than able to set the edge if and when he will be required to.
Tomlinson is the type of athlete that the creator of the 3-4 defense envisioned as a defensive end and he will be a perfect DE for Saban's system.
Stability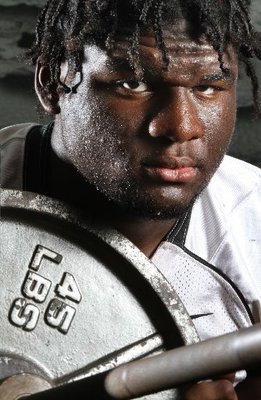 With the constant academic mishaps and behavior problems that always surround recruiting, Saban and the Tide have nothing to worry about when it comes to Tomlinson.
The product out of McDonough, Georgia is a standup kid with a good head on his shoulders. In fact, to call Tomlinson a kid is an injustice as he has carried himself as a responsible young man throughout the entire recruiting process.
He handles himself well during interviews and gives well-spoken, intelligent answers.
He has avoided trouble his whole life and currently holds a 3.9 GPA in high school. He plans to take the SAT in May and if his grades are any evidence, Tide fans can rest assured that he will greatly exceed the required score.
Tomlinson is the type of player that won't need constant monitoring and will only get his name in the paper for positive things on and off the field, and in today's world, this can't be underestimated.
Keep Reading

Alabama Crimson Tide Football: Like this team?