Super Bowl 2012 Predictions: 3 Bold Predictions for the New York Giants Defense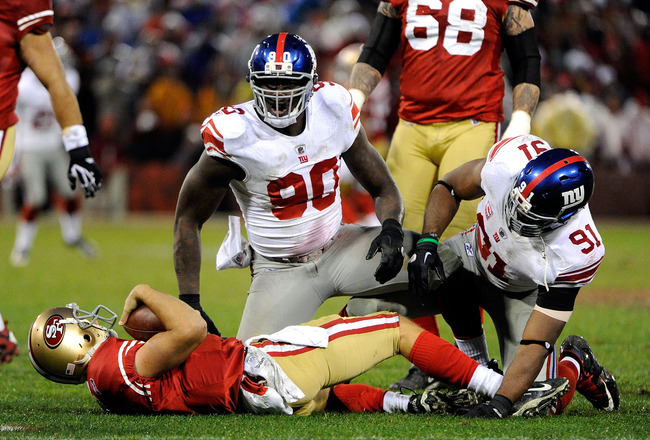 Thearon W. Henderson/Getty Images
This is a busy week with everything going on, but here are three quick bold predictions for the New York Giants Defense that have a pretty realistic shot.
No one is asking them to pitch a shut out like they did against the Atlanta Falcons (safety doesn't really count,) but minimizing the effectiveness of Tom Brady is definitely doable.
Tom Brady Will Throw at Least One Pick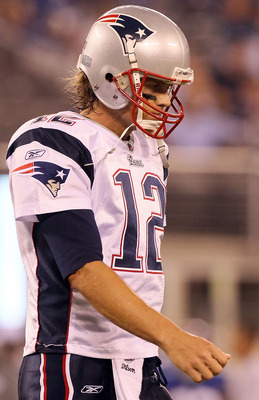 Jim McIsaac/Getty Images
Tom Brady is going to face constant pressure in this Super Bowl, pressure leads to bad throws and one of those bad throws will lead to at least one interception.
Sorry, Brady (not really.)
Tom Brady Will Have More Sacks Than Touchdowns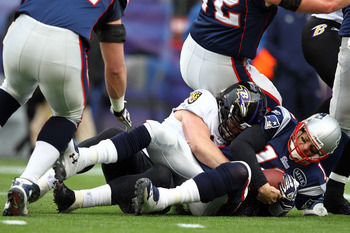 Al Bello/Getty Images
In case you're confused, let me clear it up for you: Tom Brady will get sacked multiple times throughout this game.
I'm so confident in saying this, that I believe Brady will have more sacks on his stat line than touchdowns.
This isn't really a knock on the New England Patriots' offensive line as it is a vote of confidence for the New York Giants' defensive line (as well as their defensive line as a whole lately).
The New England Patriots Wide Receivers Will Struggle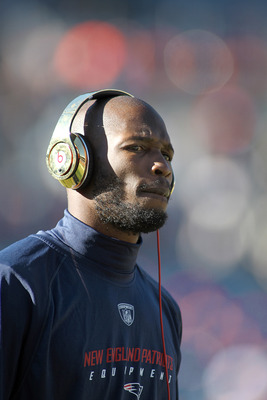 Marc Piscotty/Getty Images
Just like the title says, it'll be all on the tight ends if Tom Brady wants to move the ball this Sunday.
I don't think Wes Welker will have that great of a game, and no one is worried about Chad Ochocinco.
Brady's best bet is Deion Branch, but he's not the most lethal weapon in the world.
If the New York Giants can successfully take Welker out of the equation—their chances of winning goes significantly up.
Keep Reading

New York Giants: Like this team?